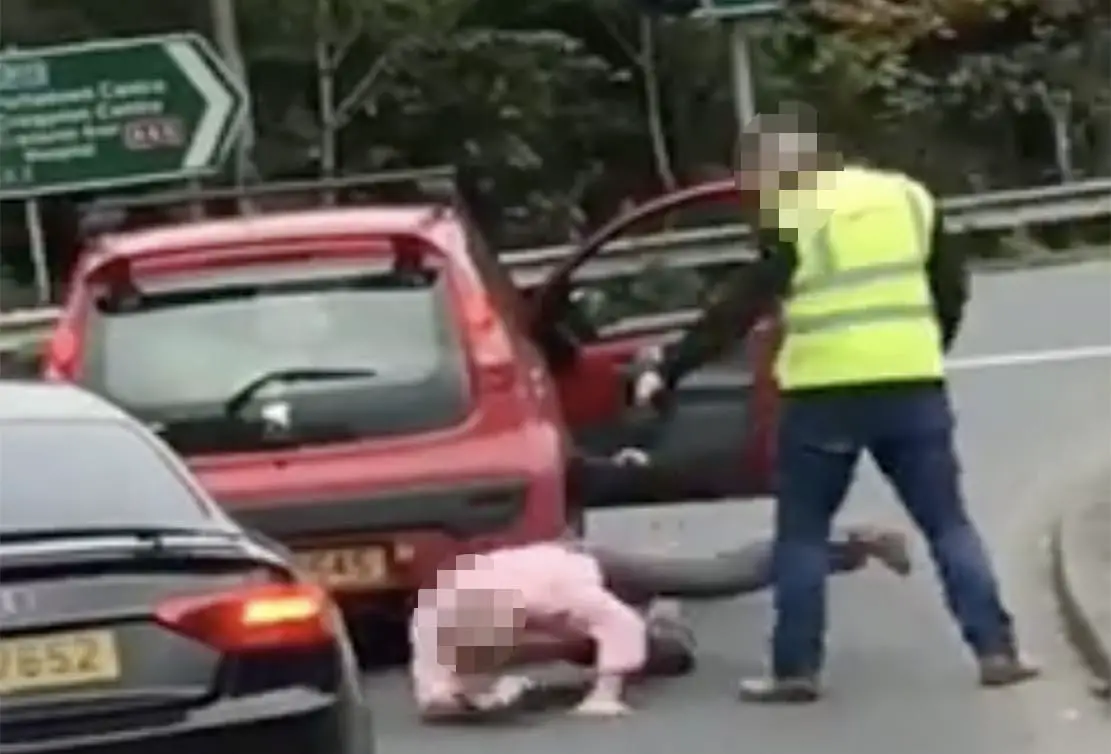 A Co Armagh lorry driver who punched a motorist in the face during a fit of road rage on the Northway in Portadown will be sentenced next month.
And Joshua Brian Dunkley, of Knockaconey Road, Armagh, has been warned that the circumstances of the case "does cross the custody threshold" after pleading guilty to disorderly behaviour.
Mobile phone footage of the incident went viral after it surfaced on social media last October.
Craigavon Magistrates' Court this week heard that on October 6, the 24-year-old Armagh man had been driving a lorry so close to the back of the Peugeot car in front that the injured party could only see its grill in the rear-view mirror.
Court also heard the victim had his speed restricted by an 'R' driver who was travelling in front of him at the time.
The injured party said he also observed the lorry driver attempt to overtake him several times with his car having nowhere to go.
The defendant then began to sound his horn and flash his lights.
Once stopped at a set of traffic lights Dunkley approached the vehicle, knocking the window, before the injured party exited his car and was punched in the face by the defendant.
It was heard the victim had to attend hospital for the injuries suffered.
District Judge Bernie Kelly questioned: "At what point on the Northway would a lorry be able to overtake two cars?"
She added that this was a "very, very nasty offence" asking the defendant "in any collision between a lorry and any other road user who comes off the worst?"
Court then heard that the injured party also had a young child in the vehicle at the time, which prompted Judge Kelly to question whether the defendant had children of his own – he told he did not.
Defence barrister Paul Taylor addressed the court, saying Dunkley had no previous violent offences on his record and resided part-time in Coventry.
Judge Kelly said this was "clearly a case of intimidating other road users" stating that she felt this "does cross the custody threshold".
Mr Taylor commented this was a showing of the defendant felling "frustration at his belief the driver in front was goading him by stopping and speeding up".
He added that there had been a counter-claim as the defendant maintained the injured party had tried to punch him first.
Judge Kelly said this showing of "road rage merited a pre-sentence report", and went on to say Dunkley was "incredibly lucky" she could not disqualify him from driving for this offence.
Dunkley will return to court on July 4 for sentencing.
Sign Up To Our Newsletter