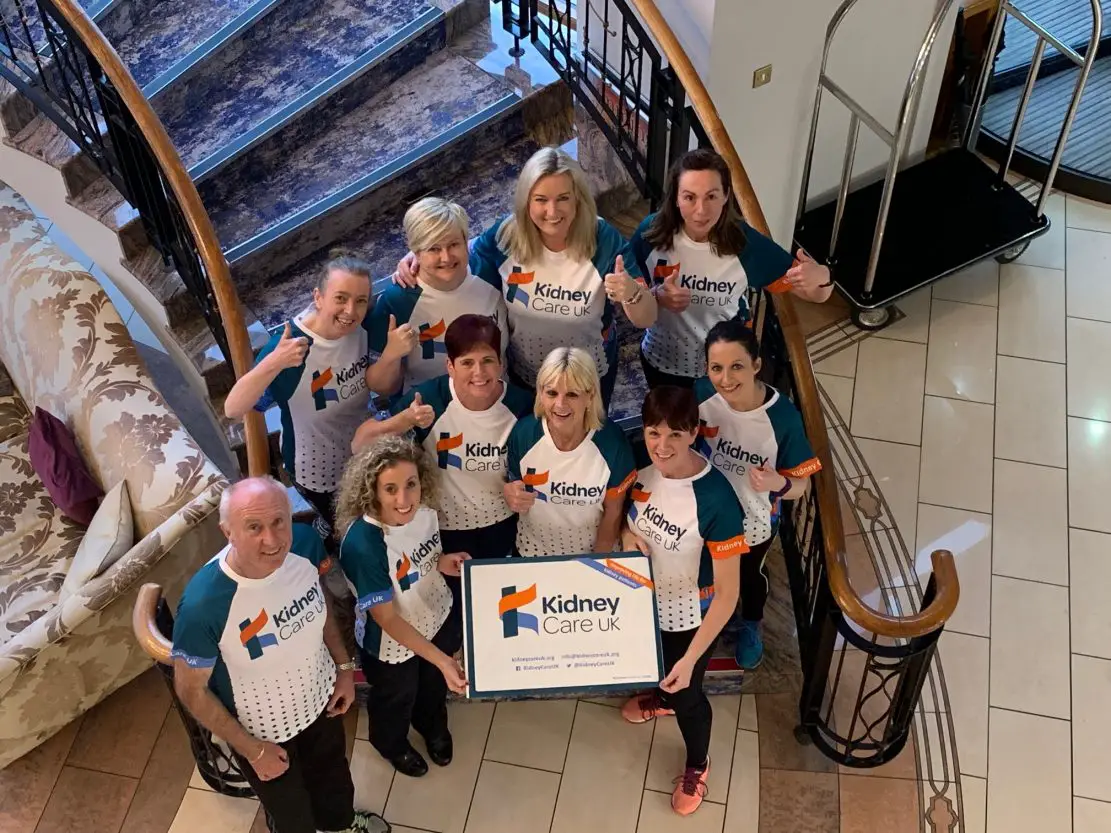 A group of ladies from Kernan Running Club in training for this year's Belfast City Marathon to boost Kidney Care UK.
The annual event takes place this year on Sunday, May 5, and the runners are hoping for public support as they aim to raised as much money as possible.
And wishing them good luck and thanking them for their efforts is Jo-Anne Dobson, who is Northern Ireland Ambassador for Kidney Care UK.
She praised them for their "selfless determination" and added: "Last year I had the privilege of running the Belfast City Marathon.
"I was just four weeks after donating a kidney to my son Mark but I managed to complete the final stage of the Marathon, something I had never even done with two kidneys!
"I would like to thank the ladies from Kernan Running Club for getting behind a cause and a charity which makes a real and lasting difference to the lives of local kidney patients and their families.
"With the demand for transplants rising year on year many local people remain confined to a life on the waiting list and so many to a life on dialysis.
" That's why the work of Kidney Care UK is so important as we provide practical, financial and emotional support tailored directly to the needs of kidney patients and their families.
"These fabulous ladies from Kernan Running Club are helping to make miracles come true and I can't commend them highly enough for the support they are providing to us."
Jo-Anne encouraged people to help support "all our Marathon Runners in their challenge" by donating through their Just Giving page or through the collection tins at the reception at Craigavon Area Hospital.
You can help support this fantastic cause by visiting the groups Just Giving Page at www.justgiving.com/fundraising/kidneycareukteamni
If you can support the work of Kidney Care UK you can contact Jo-Anne directly by email at ambassadorni@kidneycare.org.uk
To find out how Kidney Care UK can support you or how you can get involved and support the charity by visiting kidneycareuk.org.
Sign Up To Our Newsletter