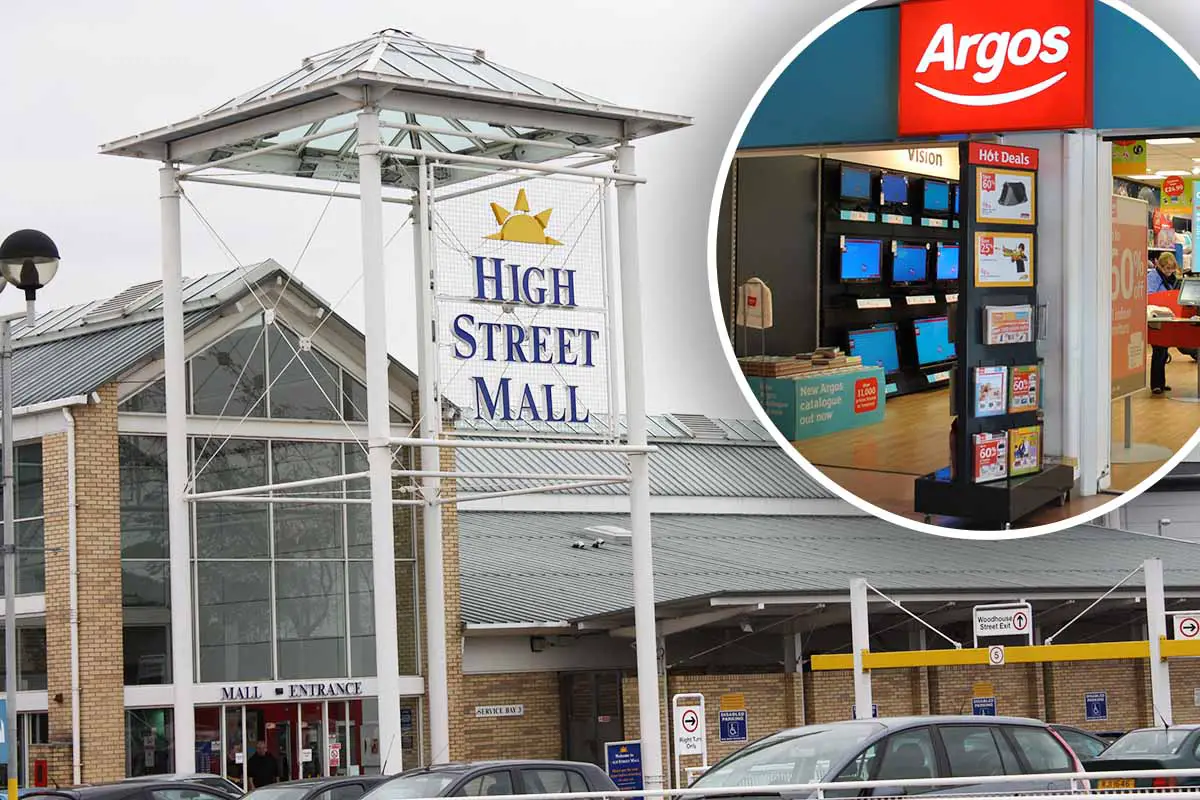 Following the announcement that Dunnes Stores is to close up shop and leave the High Street Mall in Portadown, what next for the town centre outlet?
Argos will officially leave the premises on Friday, as part of Sainsburys £1.4billion takeover, as reported back in March.
One of the company's first moves was to end their association with the High Street Mall.
Up to 20 jobs are set to be affected.
Intersport House of Sport is to leave the Mall in mid-September as part of a £250,000 superstore 'merger' at Rushmere Shopping Centre.
The move will create around 12 new jobs and the shop, one of 15 new Intersport concept stores across Europe, will be the first in the UK.
It is set to open at the start of October in the former Internacionale unit
This will mean the closure of not only the Portadoiwn store, but also in Lurgan at Gilpinstown Road, as well as Newry store, in Buttercrane Shopping centre.
Padraic McKeever, managing director of Sports Merchandising Ireland and House of Sport, said: "We are hugely excited at what we are going to be bringing to the Craigavon area.
"This will be the culmination of many months of planning and preparation, and we believe that the new store we are set to open is nothing short of world-class.
"We are privileged that Intersport have selected us for this new concept store, and it is testament to our staff and our customers that they are putting this level of faith in us.
"We are a local company, employing local people, and who see ourselves at the heart of the local community and of local sport.
"This is a venture which will benefit all our athletes and our consumers, and will raise the bar for sports retail in the mid-Ulster area."
However, there is speculation Greggs bakery could move into a vacant unit in High Street Mall, which fronts onto the main street.
The news of another store is set to leave High Street Mall was met with dismay by Armagh I readers.
Commenting on Facebook, John McStravick said: "16/17 shops left but they're all small outlets. It's not looking good unless the owner invests and comes to deals with big retailers to fill the 4/5 larger units to give it some life again."
Deirdre McCabe added: "I used to work in Portadown and always loved it but its so sad to see its steady decline, it has such potential as a great shopping town. High street mall needs one good big shop..definitely like a Primark to get people through the doors. Even when high street mall opened years ago it was never fully occupied, always something missing. I really hope something good moves into it, would be awful to see a big shopping centre in the middle of town empty."
Donald Stewart believes the loss of the cafe in Dunnes played a huge part: "'I've been in Dunnes a few times recently and there was no one in it, so yes it's sad news but not surprising, and taking groceries and café away didn't help. With Argos and Inter sport going the Mall is losing the battle, definitely needs a Primark or M&S food hall, and quick."
Lucy Canning added: "The Mall is so quiet now, l worked in Jeanster and New Look in the 90s and the place used to be buzzing. I hope all the staff losing their jobs get sorted with something else."
Newsletter
Sign up for our weekly newsletter here.