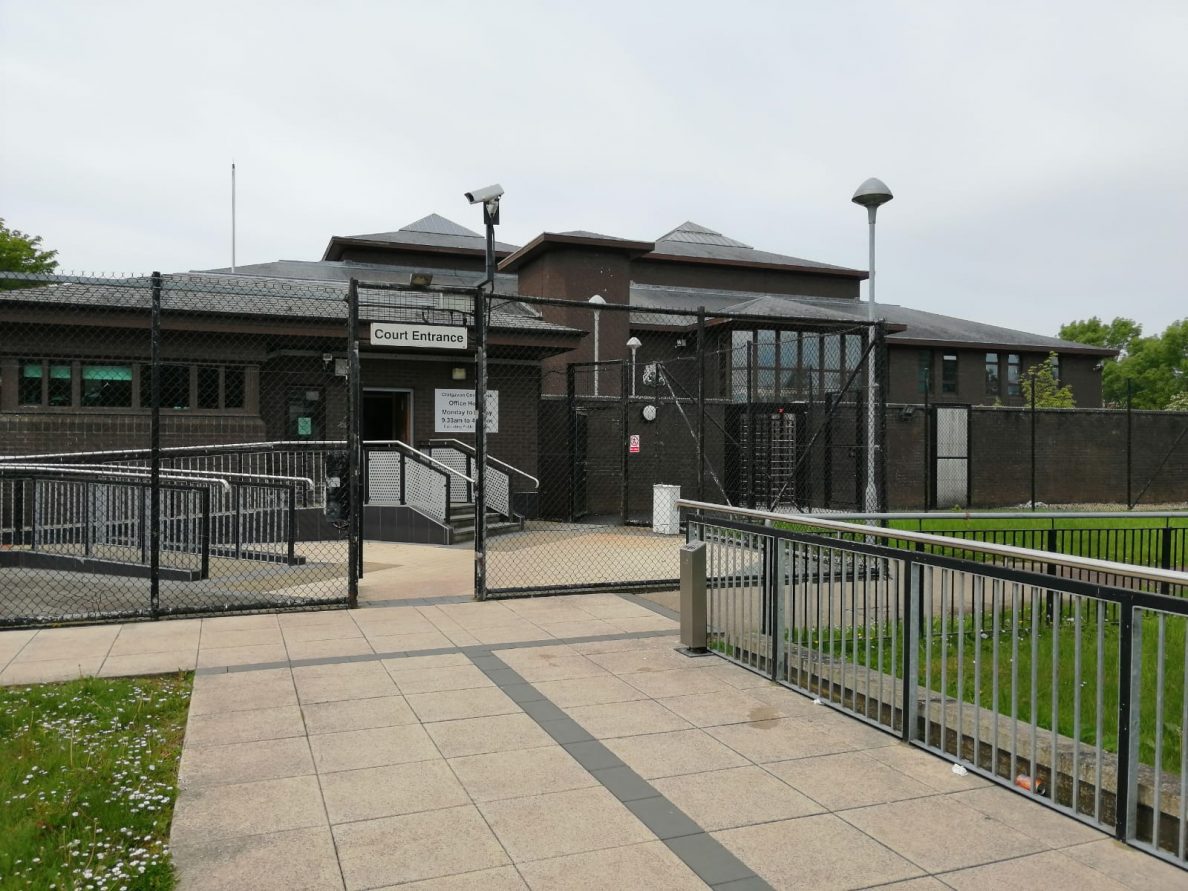 A Portadown woman who tried to break a stranger's window with a mop and later returned with a baseball bat has been ordered to pay a fine of £700.
Sentencing the 25-year-old, the district judge commented: "I have to say that what saddens me the most about this episode is the fact that this was over a man."
Zoe McKerr, of Fitzroy Street, appeared for sentencing on possession of an offensive weapon in a public place, attempted criminal damage, criminal damage and obstructing police at Craigavon Magistrates' Court on Friday.
Prosecution outlined that on February 20, at 5.20pm, police arrived at the rear garden gate of a property on Millington Park in Portadown after reports of an intoxicated female causing a disturbance.
The gate was locked but police observed the defendant holding a baseball bat and pacing around in an agitated state.
The occupant of the property came down and opened the gate and McKerr, still holding the bat, walked out onto the footpath.
Police feared that the defendant would flee or hit someone with the bat, so they quickly seized it from her hands.
McKerr appeared argumentative, agitated, and highly intoxicated. Officers handcuffed her to the rear for the safety of police and members of the public.
The defendant initially gave false details to police and continued to shout, despite being warned on numerous occasions.
Police took an account from the injured party. She stated that McKerr, who was unknown to them, had come into the back garden asking for "gear".
The defendant then used a mop in the vicinity to try and break two windows at the rear of the property.
The injured party informed police that McKerr had caused no damage to the windows but had broken the mop, which was valued at £5.
The defendant was conveyed to Lurgan Custody Suite. She continued to give a false name but later admitted her real identity, the false one being that of her sister.
She was then interviewed and claimed that she had no recollection of the events.
Defence barrister Aaron Thompson stated: "This is obviously a very unsavoury incident…. she is absolutely mortified that she behaved in this way and she is completely embarrassed."
District Judge Bernie Kelly commented: "If I thought for a minute that she was actually mortified, I would have the prosecution play the police body cam video showing how she presented, because it is nice to see yourself full drunk when you're stone cold sober."
Mr Thompson accepted that this was a case which may in the opinion of the judge be touching on a custodial sentence.
Explaining the incident, he said: "She was in a long term relationship with a man who probably wouldn't be immune to the courts.
"She suspected something was going on in the relationship, that wasn't good. She obviously consumed a vast amount of alcohol and was completely out of control."
He continued: "She went to the wrong house thinking that he was there with somebody else, and she then behaved in this way…. the people at the house were terrified, we accept that, and they called police.
"Before police arrived, she seemed to walk away from the house for a short period of time and came back with a baseball bat. She does not know where that came from."
District Judge Kelly stated: "I have to say that what saddens me the most about this episode is the fact that this was over a man.
"If she has not, by now, realised that ruining her life for the sake of one member of the male section of the population isn't the best use of her time then this entire episode will have lost any benefit to her."
Addressing McKerr, she said: "This was a most unsavoury incident, to get yourself so drunk that you have no memory. Thankfully for you, the police attended so there is a complete record of what you did on this occasion.
"You effectively break into the private property. I appreciate it was their back garden. You take a mop to their windows and then go get a baseball bat. The national game of Northern Ireland – baseball – we all know that."
She continued: "This must have been a very, very frightening experience for them if you could put yourself in their shoes for a moment.
"I am not going to order a presentence report to look into other disposals or suspended sentences….but I can assure you that if you behave in this fashion ever again you will face the prospect of losing your liberty."
McKerr was ordered to pay a fine of £700, along with the offender's levy of £15.
Sign Up To Our Newsletter