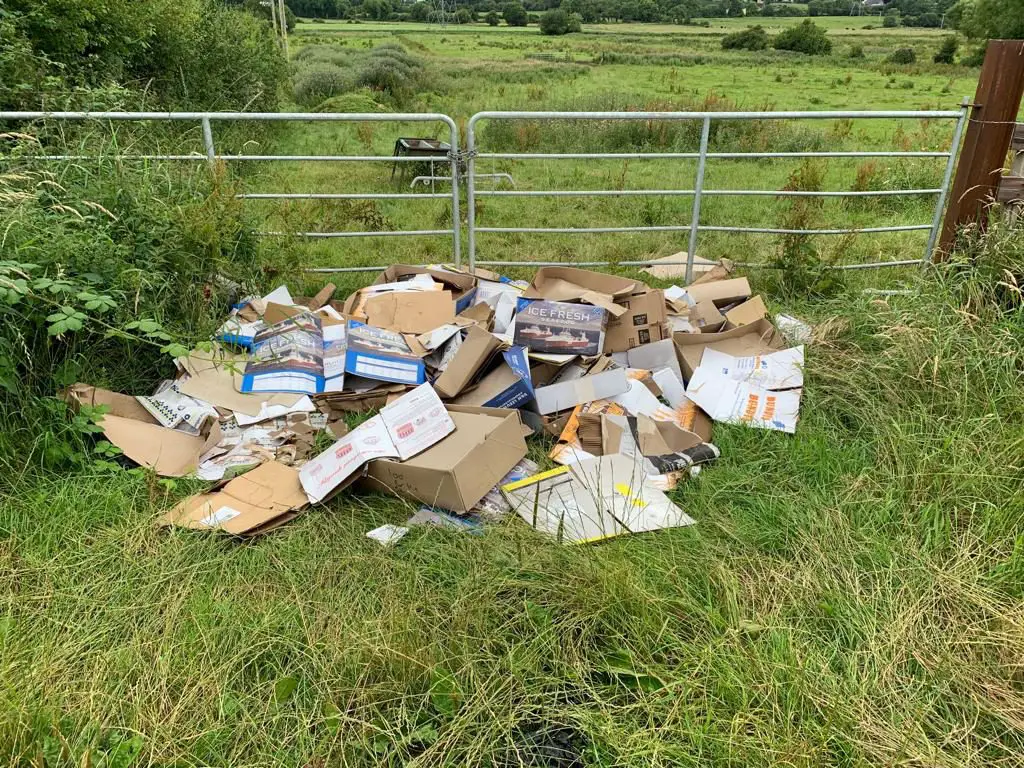 A Portadown resident has slammed the laziness of those who blocked the entrance to a farmer's field with rubbish rather than take it to the local recycling centre,
The woman, who did not wish to be named, said there had been many incidents of illegal dumping over recent weeks.
And while the problem is nothing knew, she said, she has called on those responsible to think twice about what they are doing to the local area.
The scene in question is at Derryhale.
The local resident said: "It is actually a lane that leads to meadow fields. Alhough it is a public road, no one but the farmers who own the fields should be down there.
"It's disgusting to think the person or people who did this think it's acceptable to do this and in the process block the gates into a farmer's field."
The rubbish in question appears to be food packaging which she described as "catering style" boxes.
She added: "It's the first time this type of item – which appears to be a large amount of catering fish and chicken food boxes – has been disposed of there.
"However, on other occasions, other rubbish has been left there, for example car parts – tyres and interior panels. Back in April the interior of a car was dumped (pictured).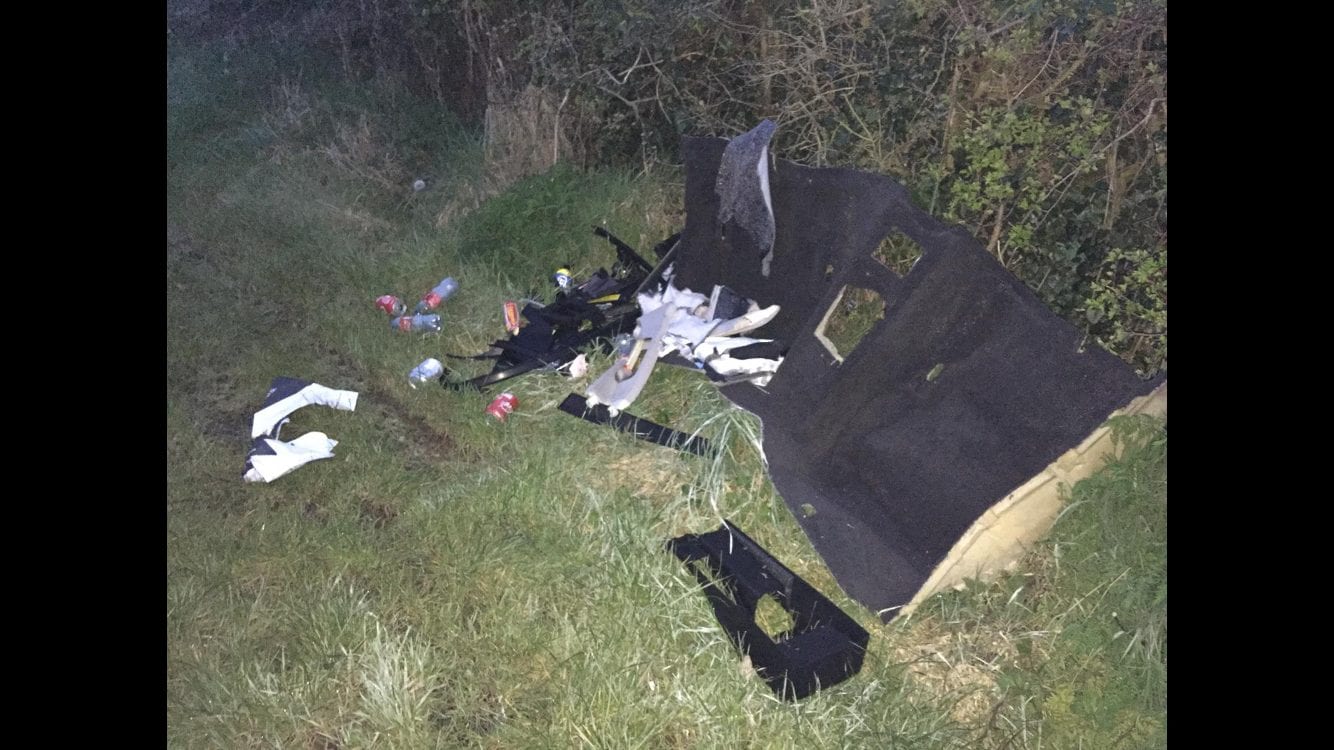 "Down by the NI Water treatment work system at Derryhale Lane is a dumping ground for more car parts.
"Further up the road there have been fridges, a mattress and even a bag of clothes and toys dumped."
The outraged local said she had contacted a councillor and hoped that action will be taken shortly.
As always, however, it is the ratepayer who covers the clean-up cost.
The woman has asked people to stop and show more consideration, disposing of their rubbish properly and, in the case of sellable goods such as clothes or toys, considering donating them to a charity shop to raise money for good causes.
She added: "I have to ask why does this happen when we have recycling centres in town? Why would someone come to a country lane to dump this?
"I have made contact with a local councillor and they have said they will look into getting the rubbish removed and hopefully this will happen this week."
Sign Up To Our Newsletter