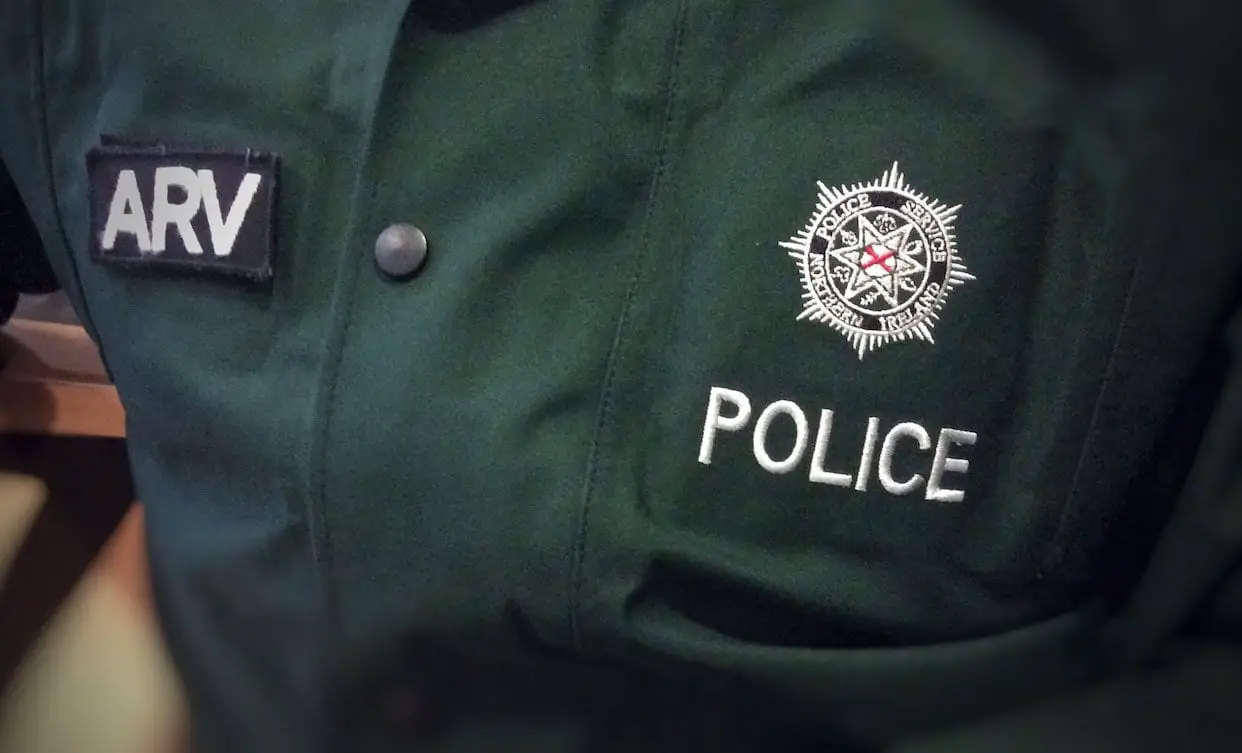 A Portadown man drunkenly wielded a three foot-long axe in front of armed police during a 30-minute stand-off all while his children slept upstairs.
Craigavon Magistrates' Court heard that the 37-year-old could not remember the incident due to the level of his intoxication.
Ronald Gary Lutton, of Killycomain Drive, appeared for sentencing on possession of an offensive weapon with intent to commit an indictable offence and common assault on Wednesday.
Prosecution outlined that on May 3, at around 10.30pm, police received a dropped 999 call from an address in Portadown.
When the call was returned a female answered and asked for the police.
Officers arrived at the address and were confronted by the defendant, who was slurring his speech and appeared intoxicated.
Lutton swore at police telling them they would "get an axe in the head" and "get hit over the head with a bottle".
The injured party told officers that the defendant had said he would kill her if she called the police.
What ensued was a 30-minute stand-off with Lutton refusing to leave the property.
Police were forced to call for armed officers when the defendant brandished a three foot axe and locked the door.
At 11.40pm, police broke down the door and restrained Lutton.
District Judge Bernie Kelly commented: "This was a hostage situation, police received a 999 call from a female regarding a drunk man with an axe, police had to call armed officers when he locked the door with the same female inside along with the axe".
Defence solicitor Kevin McCamley stated: "There is no suggestion that the female was kept in the property, she stayed of her own volition.
"This was his partner; they have had an 18-year relationship and nothing like this has happened before."
"Mr Lutton instructs that he can't remember the incident, he was that highly intoxicated, he thought something else might have been afoot, perhaps he was spiked but that is not an excuse.
"Within the officers' statements it can be seen that although he brandished an axe he did not make any attempt to hit anyone with it."
Mr McCamley added: "This is an industrious man and he works full time as a garden landscaper. His last relevant offence was for AOABH in 2016 but that was not in a domestic context."
Judge Kelly stated: "Your client has a capacity for violence, not just when he is intoxicated but at all times."
Mr McCamley commented: "Mr Lutton is extremely sorry for his actions."
Judge Kelly quipped: "That is not what the pre-sentence report says. It claims he has no victim empathy and cannot see how his actions would have affected those involved."
Mr McCamley stated: "The pre-sentence report does assess him as having a low likelihood of re-offending."
The judge replied: "Until the next drug-fuelled incident."
Mr McCamley said: "He is horrified by his actions, he has abstained from alcohol since because he is so frightened of his behaviour. This should give the court some comfort that he is taking the actions to move forward."
Judge Kelly stated: "Mr Lutton, this is a very grave matter, to arm yourself with a hatchet, or axe, as it has been described, despite the presence of police officers, that didn't deter you, despite the presence of armed police, despite the fact your children were upstairs asleep.
"Added to that, you do not understand the impact that your actions will have had on your family, and all those involved."
Lutton was sentenced to four months in prison suspended for three years.
Sign Up To Our Newsletter