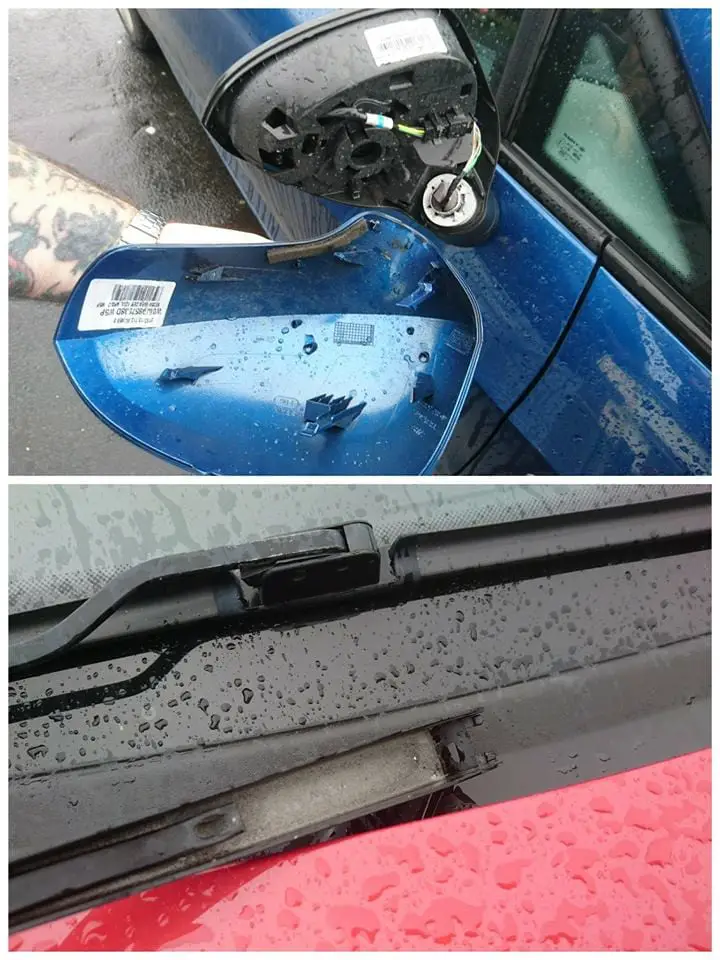 Vandals have caused damage to at least half a dozen cars in Portadown overnight.
Wing mirrors and wipers were damaged and police are calling on those responsible to do the right thing and come forward.
It happened in the area of Glandore Terrace / Glanroy Avenue and officers have been conducting door-to-door enquiries today (Sunday), to establish the full extent of what they describe as an "infuriatingly mindless, selfish spree of vandalism".
The PSNI in Craigavon has called on anyone who has any information or witnessed the incidents – or whose vehicle has been damaged but has not yet reported – to get in touch on non-emergency number 101, quoting reference number 419, 19/03/17.
In a direct appeal to those responsible, the PSNI, via social media, said: "These are vehicles people have worked hard to pay for. Mirrors and wipers are safety features and all the victims will have to drive places to get replacements. Congratulations, your idiotic actions have just made the roads more dangerous.
"You have a choice: you can keep quiet, hope that the various home CCTV systems in the area didn't pick anything up, and that your picture doesn't end up plastered round the local area, OR, you can put on your big boy pants, phone us and try to get this sorted. Some of the victims may be willing to accept payment for damage instead of going the court route, but you can guarantee that if your picture ends up in the public domain, you won't be greeted with a smile and a wave in that area. The choice is yours. Do the right thing.
"To the local people, we know this has been an issue in the past. Last time we stepped up and there were arrests made over the tyre slashing and be assured that if this becomes habit again, we'll be there again. Report any suspicious activity in your area via 101."
Local DUP Councillor Darryn Causby – who lives in the street where the damage happened – condemned those behind the incidents on the Brownstown estate.
He told Armagh I : "Once again the residents of Brownstown have been subjected to another spate of criminal damage and I condemn the actions of these vandals.
"I live in Glandore Terrace where vehicles are damaged and residents are fed up and fearful of these attacks. It certainly does remind us of the spate of tyre slashing that went on for months on end a few years ago and residents are concerned this could be a similar case.
"People work hard to pay for their vehicles and properties and it is totally disgraceful that these cars have been damaged.
"I am appealing to the community for vigilance and to report any suspicious activity to the PSNI immediately and I am appealing to the PSNI to ensure adequate resources are deployed in this area to deter any future incidents."
Elsewhere, in another incident, cars were damaged at Granemore for the second night running.
Sign Up To Our Newsletter