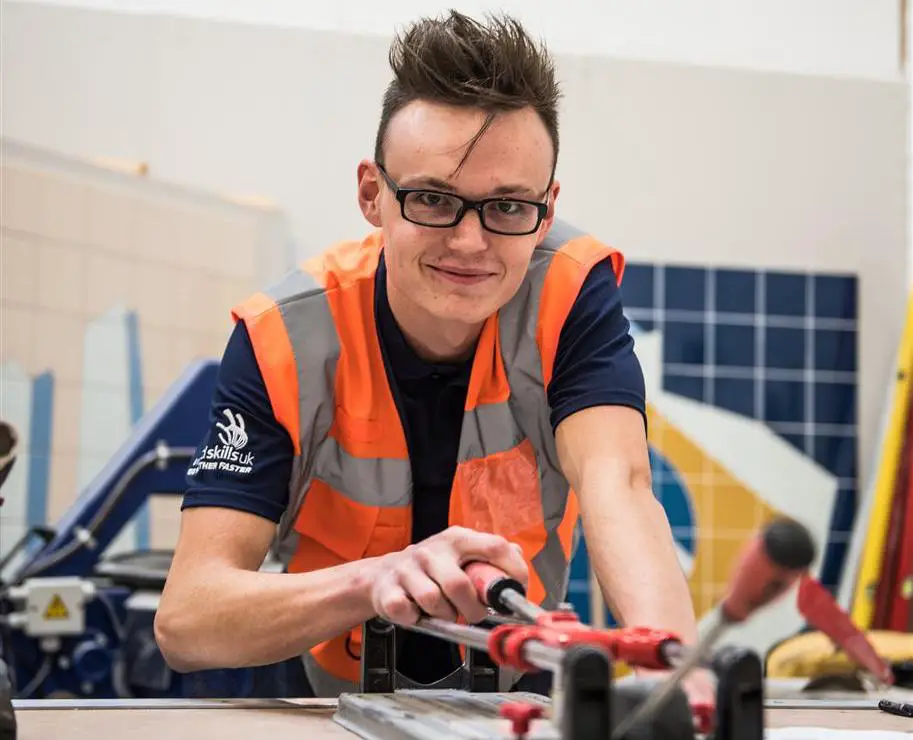 A county Armagh student is looking to become the best young tiler on the planet when he travels to the United Arab Emirates next month.
Southern Regional College's Armondas Tamulis, from Portadown, is currently in training for the upcoming WorldSkills competition scheduled to take place in Abu Dhabi in October.
After winning a gold medal in the WorldSkills UK Competitions National Finals in Wall and Floor Tiling, Armondas successfully secured a place to represent Team UK at WorldSkills.
When Armondas travels to compete in Abu Dhabi at the start of October, he will have to create three complex pieces from drawings, including the Abu Dhabi skyline and the United Arab Emirates emblem, all within a tight timescale of 22 hours.
He will be up against the best competitors from 26 other countries from right across the globe and the winning project must show finesse, accuracy and craftsmanship.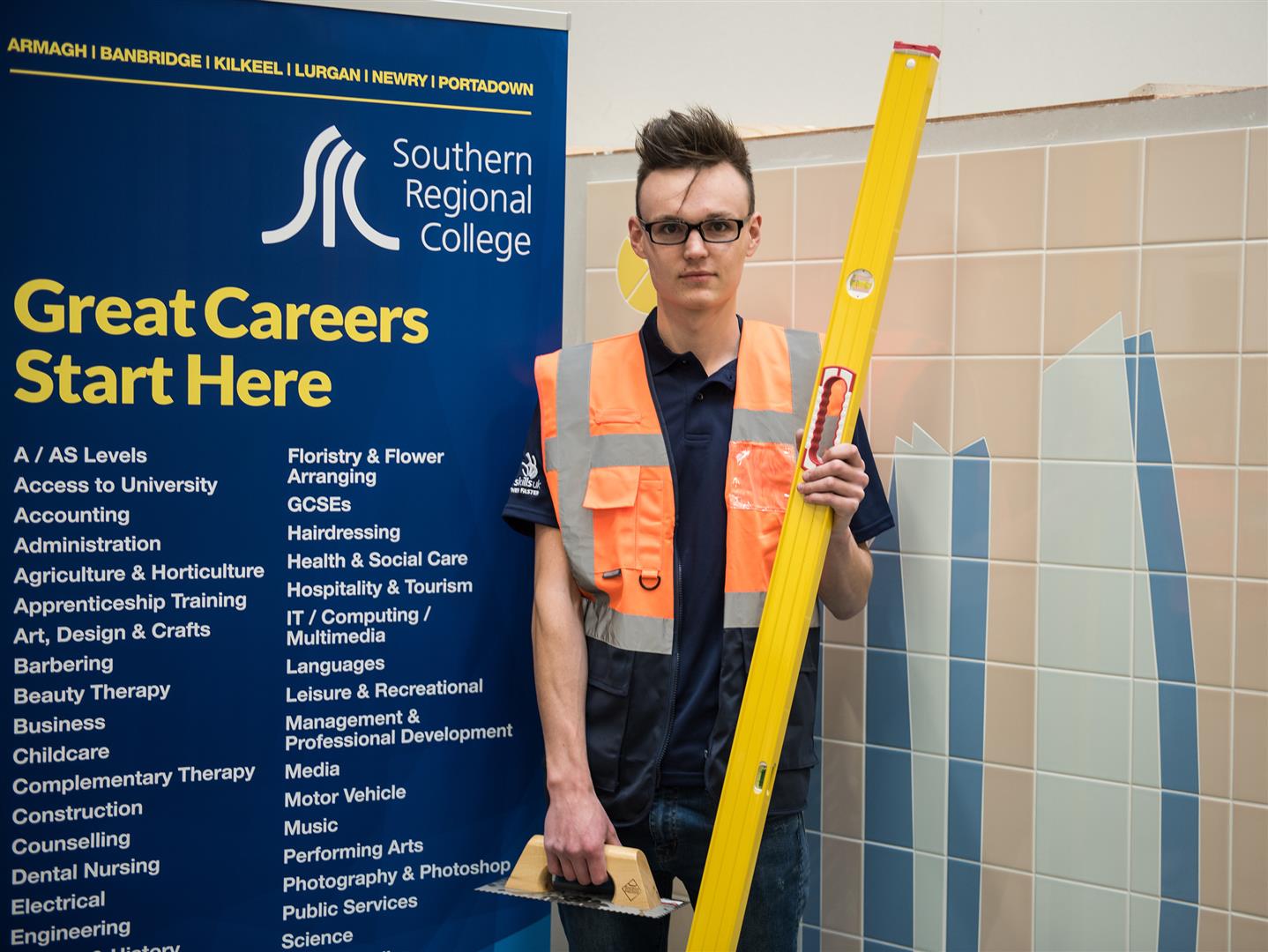 He recently returned from an event in Denmark where he trained alongside apprentices from India, Hungary, Belarus, Russia and Denmark – all of whom he will be competing against in Abu Dhabi.
The competition was very high at this event and proved to be a good opportunity to benchmark his skills against the other apprentice competitors.
Although each competitor is focussed on winning the gold medal, they are all united by their love of their trade and have been backed by the industry in their respective countries.
Armondas has been generously supported along the way by Schlűter-Systems, Johnson Tiles, BAL, RUBI UK and The Tile Association which has greatly assisted him in his training and development.
When Armondas started his apprenticeship with DLP Tiling and Southern Regional College, he immediately showed great dedication when he made the daily 40-minute commute from his home in Portadown to the SRC Greenbank Campus in Newry to learn his trade.
He was encouraged to enter the CITBNI SkillBuild Competitions by his lecturer Paul Doran, who is now his training expert and mentor for WorldSkills Abu Dhabi 2017.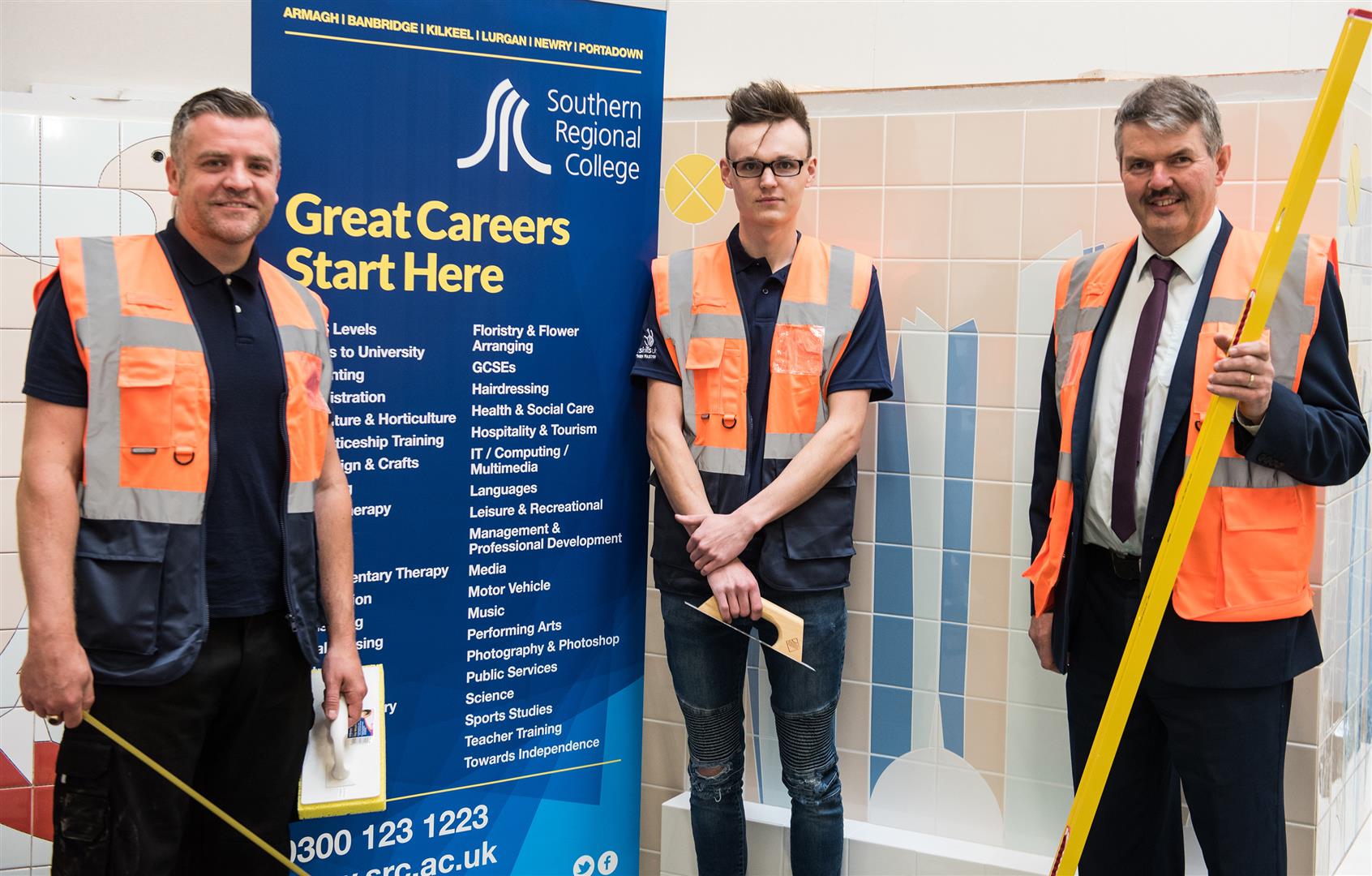 From taking part in these competitions, Armondas could see how competing can help enhance the technical training he learned as an apprentice as well as giving him the opportunity to develop other attributes including good team work and communication skills, all of which is needed to be successful in the construction industry.
Armondas said: "I can't remember the last weekend I had when I wasn't practicing my tiling skills.
"But putting my social life on hold is a small price to pay as I vie for the title of 'World's Best Tiler'.
"Even now, I have to pinch myself as I say that. If someone had told me when I first started on the Southern Regional College's Schools Partnership Programme that I would end up representing the UK in the Wall and Floor Tiling category, I wouldn't have believed them!
"This programme was my first introduction to tiling and I immediately loved it. I decided there and then that this was the career for me.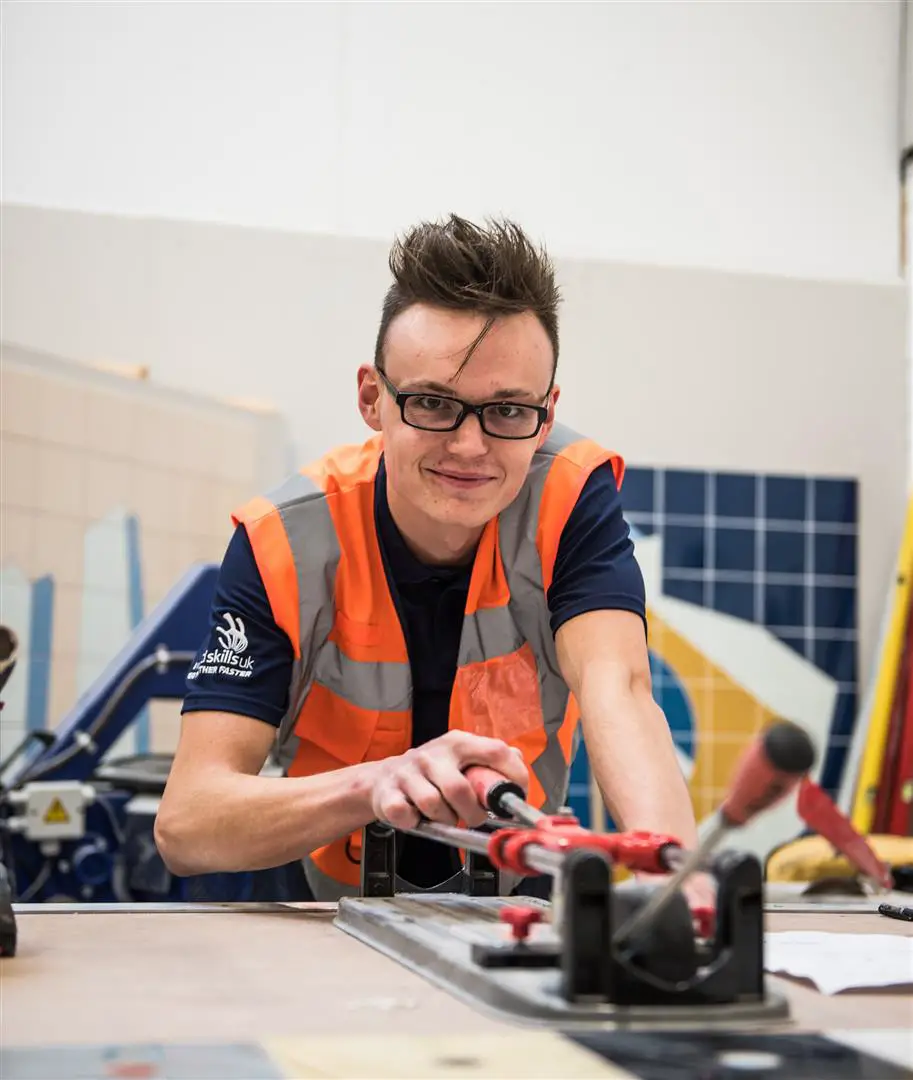 "My training programme for this international skills competition is intense – from fitting my training around my work commitments to overhauling my diet and fitness regime to ensure that I can perform to the best of my ability.
"Everything I do is geared towards delivering a world beating performance at Abu Dhabi!
"Success at WorldSkills Abu Dhabi 2017 would personally mean the world to me. But I want to use my competition experience to show young people just how far an apprenticeship in construction can take you."
Sign Up To Our Newsletter