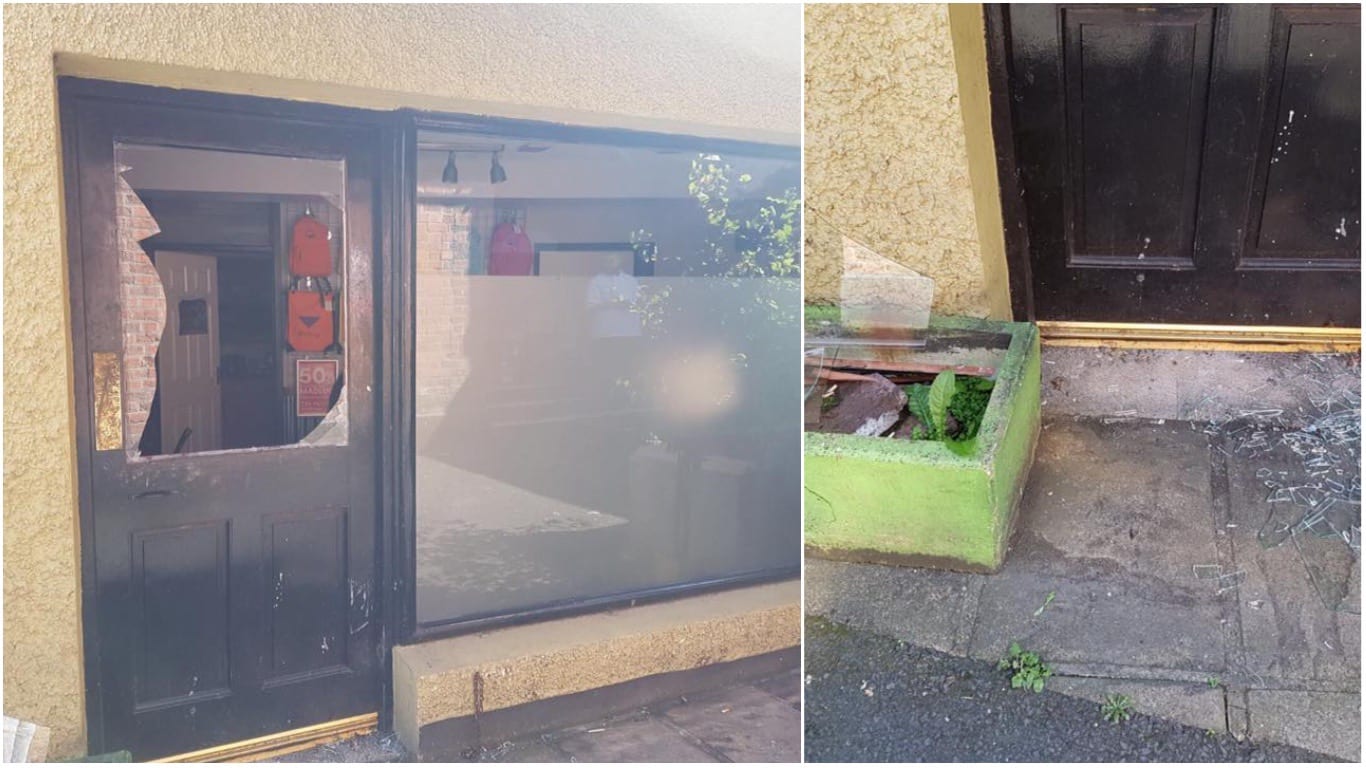 A County Armagh charity which helps underprivileged kids was ransacked and raided by heartless thieves on Monday night.
Staff at the Tin House Coffee in Market Street, Portadown were left picking up the pieces on Tuesday morning following the break-in.
The thieves entered by smashing the glass on the front door before making off with a number of donated items.
However, customers have been rallying behind the charity, helping put the store back together.
One staff member, speaking to Armagh I, said: "Customers have been very sympathetic offering messages of kindness and encouragment and even donating some of the items that were stolen to help us get back up and running as smoothly as possible.
"We would love support from customers in terms of visiting all of our shops located in Portadown Newry and Armagh and we encourage them to make tin house their coffee pit stop especially over the next few weeks.
"We want to make sure no child misses out on some of the most basic needs we so easily take for granted.
"Our focus as a coffee shop is in loving our community and blessing children in struggling areas of Africa and each customer that comes in is helping us do this simply through enjoying a cup of coffee.
"Most of our staff have personal connections with many of the children benefiting from what we do here and the thought of some of them missing out on what they deserve is hard to take so we really do appreciate the kindness our customers offer through their regular support both now and through the years.
"Our customers are the reason we are able to do what we do and we're very thankful for that. Also if anyone has any information that could help us we would love to hear from them."
If you have any information please get in touch with Tin House Coffee, Portadown or contact police on the non-emergency number 101.
Sign Up To Our Newsletter