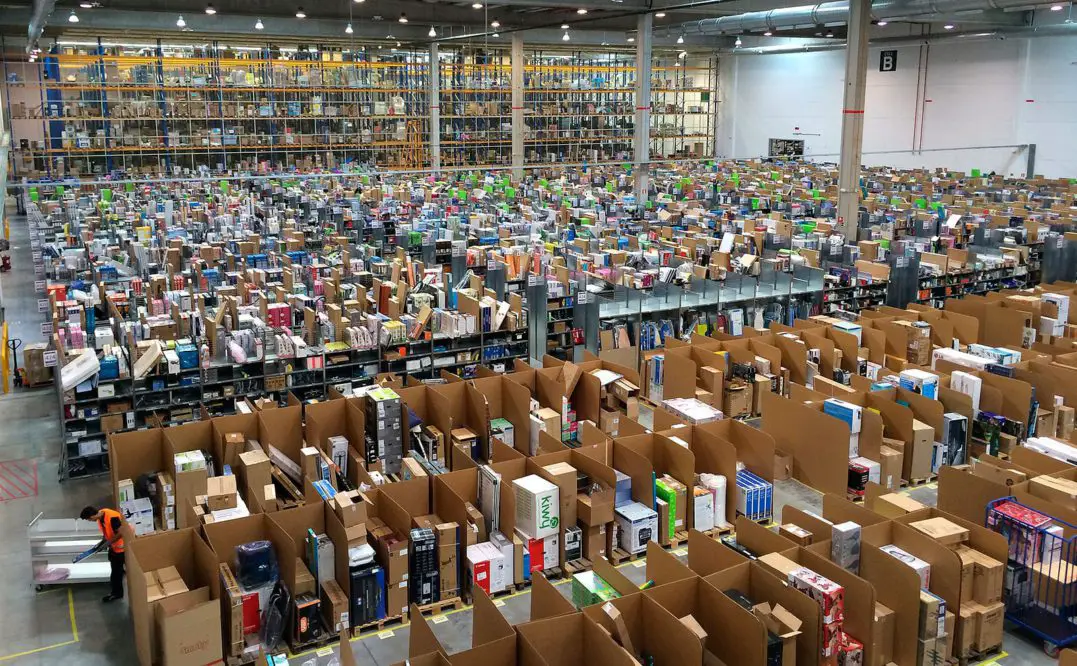 Amazon is being linked to a huge warehouse development in Co Armagh.
The plans centre on a massive site at James Park, at Mahon Road, Portadown, it is being reported.
Approval had already been in place for warehousing at the site, which was granted back in 2016.
Subsequently, an application notice was submitted in the name of JH Turkington seeking a 'non-material change' for the properties to create a huge new warehouse facility.
Originally three industrial units had been planned.
But the application which has now been approved was to allow these three to be amalgamated to create one premises.
The earmarked site stretches to close to 18 hectares.
The non-material change application had been submitted in December of last year to Armagh City, Banbridge and Craigavon Borough Council for consideration. It was subsequently approved.
The original application from 2016 was for three general industrial units and three warehouse units with associated access and parking and other ancillary works.
The most recent non-material change sought to have three warehouse units combined into one with the "removal of internal partition walls".
The reason given to council was in order that the premises be able to accommodate "one tenant for the entire building".
A pre-application notice was brought forward in April with local political representatives advised of proposals.
The professional planning assessment, for which approval had been recommended and accepted, pointed to the fact there would be "no increase in floor area under this proposal" and the application "does not propose any sales areas".
Full details on the proposed tenant have yet to be confirmed but it is now being widely tipped to be global retail giant Amazon.
Lead image: Álvaro Ibáñez/Flikr 
Sign Up To Our Newsletter