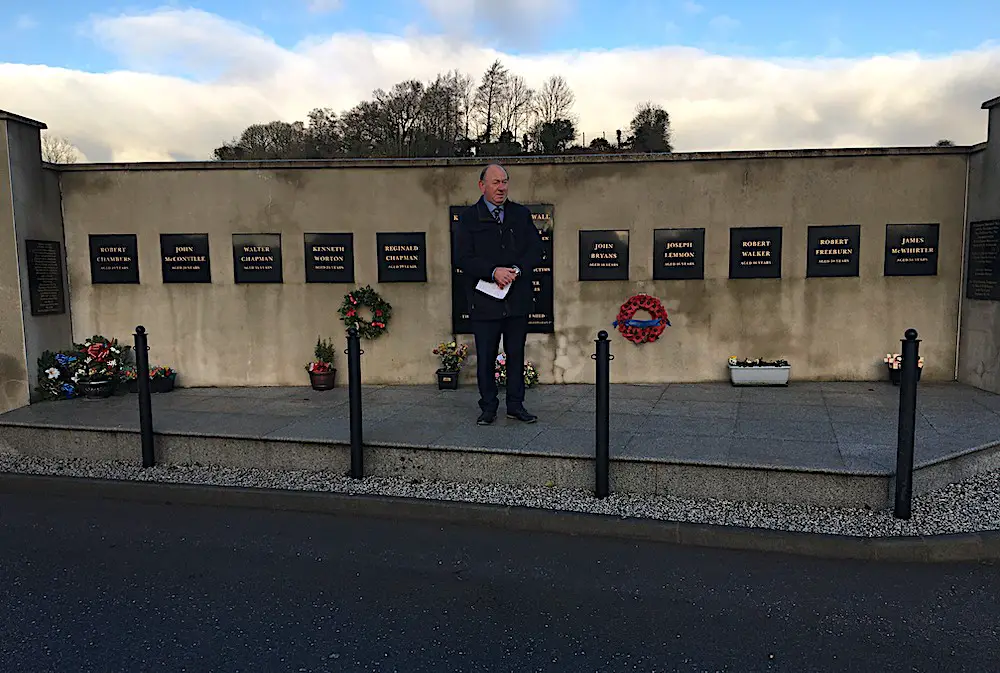 The pain felt by those who lost loved ones at Kingsmills "remains undiminished", First Minister Arlene Foster said on the 45th anniversary of one of the darkest days of The Troubles.
Alngside party colleague MLA William Irwin, the First Minister said the killings are a reminder of the sectarian murder which blighted Northern Ireland for so long.
The DUP representatives also said the 1976 murders were one of the many unanswered questions in relation to the Irish state and its relationship with the Provisional IRA.
DUP Leader Arlene Foster said: "The sectarian slaughter witnessed at Kingsmills was undoubtedly one of the darkest days of The Troubles in Northern Ireland and reminds us all of why we must never return to such times again.
"Unfortunately many of the relatives have passed away without ever seeing justice served for the murder of their loved one.
"Just last month I raised the Kingsmills case amongst others with the Taoiseach. The Irish Government must play its role in getting to the truth in such cases.
"Ultimately these cases are also a test of commitment to the values which are so often raised in other cases.
"I look forward to discussions with the Taoiseach on these cases in the near future."
Mr Irwin, who attended the memorial service on Tuesday, said: "On the anniversary of this brutal murder my thoughts are with those who still grieve the loss of their loved ones on that cold January evening.
"I stood with them on Tuesday morning and joined them in the memorial service. The words of Alan Black just a few days ago were so poignant as he dedicated his MBE award to all the families who suffered so much.
"Forty five years on from the murders, the families continue their long and dignified battle for truth and justice.
"They deserve nothing less than the closure that such justice would bring; very sadly despite the passage of time, this heinous crime remains unaccounted for in the courts of law and the quest for justice must continue."
Sign Up To Our Newsletter