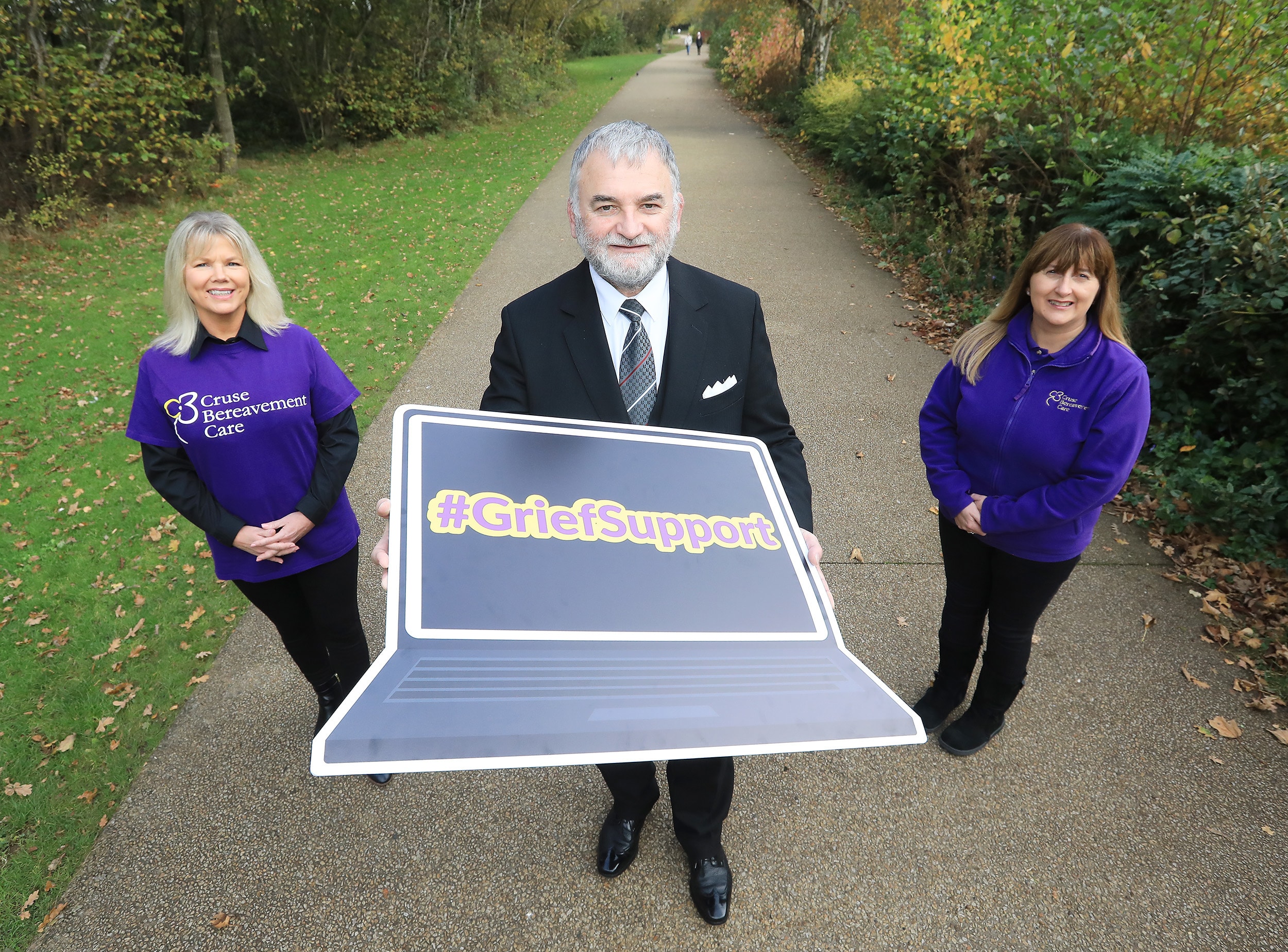 There have been 10 further Covid-related deaths reported by the Department of Health today (Saturday).
Eight of these occurred in the last 24 hours and two outside that time – according to the official dashboard – which has the overall total now at 846.
There were a further 511 cases reported in that timeframe, with 71 in Armagh, Banbridge and Craigavon – the highest in Northern Ireland outside Belfast – and a further 22 in Newry, Mourne and Down.
A total of 3,070 individuals were tested.
There are 492 people now in hospital – that's 49 more than  Friday – as a result of the virus, 49 of whom are in intensive care units – which is five more than yesterday. There are currently 26 ICU beds available in NI.
Sixty-five patients are in Craigavon today – two less than yesterday. To date, 527 patients have been discharged from the Co. Armagh hospital.
The figures come as Co Armagh-based Joseph Poots & Son Funeral Directors confirmed it has partnered with Cruse Bereavement Care to help provide wider support to bereaved people in Northern Ireland, as they try to come to terms with the loss of their loved ones during this pandemic,
The partnership with Joseph Poots & Son Funeral Directors, based in Portadown, will provide funding to help Cruse recruit and train 20 new Bereavement Volunteers at this much needed time to provide online grief support sessions.
These sessions will address subjects specific to this pandemic, including the highly sensitive and emotive issues around funeral restrictions and relatives not being able to be with their loved ones at their time of death.
Cruse Bereavement Care thanked Joseph Poots & Son Funeral Directors for this new partnership which will help Cruse continue to provide vital support to bereaved people in Northern Ireland as they navigate their way through the pain of loss in 2020.
Paul Finnegan, Director of Cruse NI said: "Grief is being felt across the country on an unimaginable scale due to the impact COVID-19 is having on those who have been bereaved, whatever the circumstance.
"This partnership will help ensure that the bereaved are offered support when they need it most."
Ellison Sloan of Joseph Poots & Son Funeral Directors said: "Being unable to offer any physical comfort to the bereaved in the way we have become used to has been extremely difficult for us this year as caring is at the very heart of our business.
"We believe that this support service is being offered to the community at a truly critical time. Processing grief and loss can be almost unbearable for some in normal circumstances and this has been heightened beyond comprehension during the pandemic.
"We are privileged to be able to help those who are on their grief journey at this difficult and challenging time with Cruse Bereavement Care."
For details of how to express your interest in receiving this specialist online support, please contact your local funeral director Joseph Poots & Son by email at josephpoots.portadown@funeralpartners.com or visit www.josephpootsfuneraldirectors.com, part of the Funeral Partners family of high quality funeral homes.
To contact Cruse Bereavement support helpline, telephone direct on 0808 808 1677 or by email at helpline@cruse.org.uk.
Sign Up To Our Newsletter