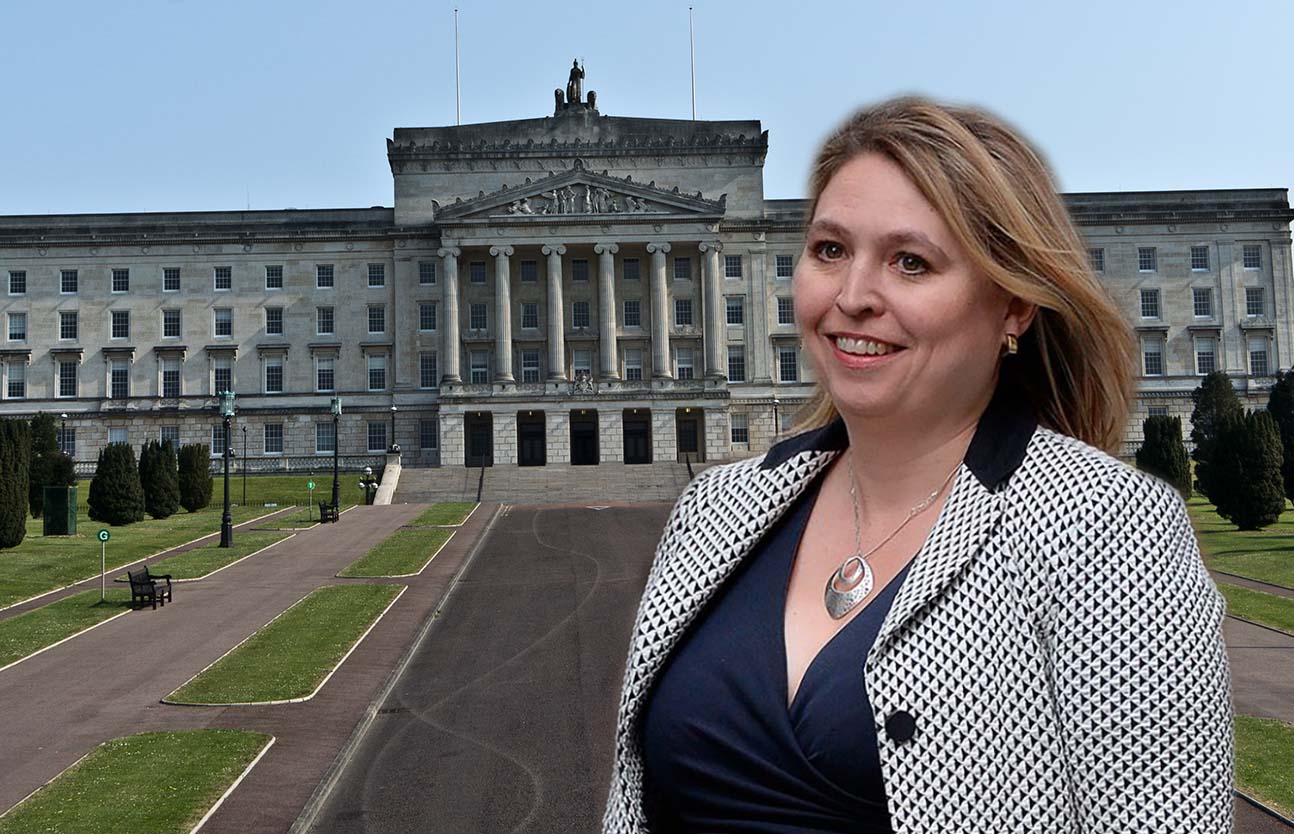 Secretary of State Karen Bradley has said she "is minded to reduce pay" of MLAs in the absense of a Northern Ireland Executive.
Trevor Reaney, the former chief executive of the Northern Ireland Assembly, had in a report recommended that Assembly members have their salaries cut by 27.5 per cent – that is £13,612.
He recommended that the cut be introduced because there was no Executive in place and said it should be introduced in two stages.
Now the Northern Ireland Secretary of State – speaking in the House of Commons – has said she "is minded" to act on Mr Reaney's advice.
She said she believed that the "time is right to address the ongoing public concern about MLA pay in the absence of a functioning Assembly".
Ms Bradley told the House: "I thank Trevor Reaney who was instructed by my predecessor to produce an independent view and recommended a 27.5% reduction to MLA pay.
"I will seek to introduce legislation to take a power to vary MLA pay.
"Further to that, I am minded to reduce pay in line with the Reaney Review recommendation, but I would welcome full and final representations from the NI parties before I make a final decision."
She also said she would keep under review her "statutory obligation" to call an Assembly election.
The Secretary of State said: "My powers as Secretary of State for Northern Ireland are limited. The scope of this House to pass legislation on the devolved issues which matter for Northern Ireland is limited.
"This rightly reflects the devolution settlement which is in place and to which this Government is committed. But it does mean that, in the continuing absence of an Executive, there are fundamental decisions in Northern Ireland which cannot be taken, scrutinised and implemented as they should be.
"This has been the situation for 14 months already and, in the continued absence of an Executive, it would be irresponsible for us not to consider how we might provide for different arrangements until such time as the devolved institutions are back up and running.
"Alongside this I also continue to keep under review my statutory obligation to call an Assembly Election.
"I would welcome the views and proposals of the Northern Ireland parties and others on how such arrangements – providing for local decision-making and scrutiny, on a cross-community basis – might be achieved in the continued absence of an Executive. And how any such arrangements might work alongside the other institutions of the Agreement.
"Let me be clear that this is no way affects my commitment to the Belfast Agreement nor my commitment to continue to work to remove the barriers to the restoration of devolution.
"As the 20th anniversary of the Belfast Agreement approaches, I am clearer than ever that Northern Ireland needs strong political leadership from a locally elected and accountable devolved Government. That remains my firm goal."
The Secretary of State last week brought forward a Budget.
And today (Monday), she said there were "several associated measures required to further secure public finances which I will be taking forward".
Ms Bradley told the House: "As well as cutting costs, securing efficiencies and beginning to take the steps to transform public services, it is right to look at how income can be increased to protect the public services on which the people of Northern Ireland depend.
"So, I will introduce legislation to set a regional rate – which will increase domestic rates by 3% above inflation.
"This will make an important contribution to sustainable finances in the long-run – with the additional funding addressing urgent pressures in health and education.
"I also intend to act to extend the cost-capping of the current renewable heat incentive scheme in Northern Ireland, which the Assembly had put in place over a year ago.
"It would not be acceptable to put finances at risk by simply allowing that cap to lapse. I therefore propose to extend it for a further year from 1 April – the minimal possible step to protect the public purse.
"And I will also confirm the final spending totals for the Northern Ireland departments for the 2017-18 financial year in legislation to set Supplementary Estimates."
Sign Up To Our Newsletter