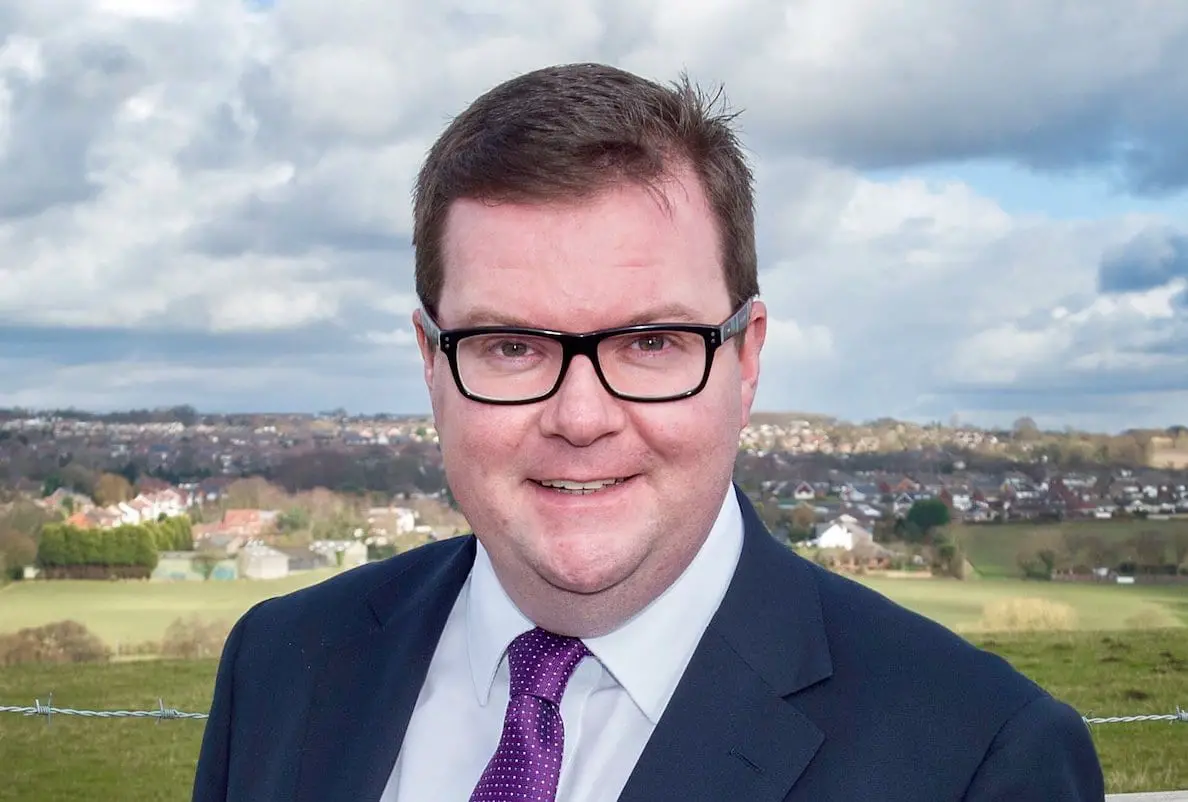 A bill to legalise gay marriage in Northern Ireland has been approved and will now have its second reading in May.
It was introduced at Westminster today (Wednesday) by the south Armagh-born Labour MP Conor McGinn.
The former Camlough man said he had been given some "sage advice" in the pubs around the south Armagh village during one of his visits home.
He brought laughter to the floor of the House of Commons as he related how he had been questioned over his support for marriage equality at home.
Mr McGinn's bill sought to "make provision for the marriage of same sex couples in Northern Ireland; to make provision in the law of Northern Ireland for the conversion of civil partnerships to marriages and for the review of civil partnership; to make provision for the legal recognition of the marriage of armed forces personnel overseas and of other marriages solemnised outside Northern Ireland, and for connected purposes".
The MP had previously stated: "It is not alright for people in Northern Ireland, gay people in Northern Ireland, to be discriminated against."
As he introduced his bill this afternoon, he quoted of his experiences in conversation with the good people of Camlough.
He told the House: "In the rural Armagh village of Camlough sage advice and solace is to be found in the local hostelries of Doyles, Quinns and Traynors, and for me they have always been a good barometer of what the elusive man on the street thinks about the issues of the day.
"In a recent and these days rare visit I chance to encounter one of these wise men – a gruff agricultural straight-forward south Armagh man – and he said to me: 'Young McGinn, I see you're helping out the gays'.
"And he says to me: 'Sure I'm all for this gay marriage. They're entitled to be as miserable as the rest of us'.
"And another asked: 'You see this equal marriage? Will they be able to get equal divorce?'
"When they are making jokes about it you know it's accepted and part of every day life."
Mr McGinn introduced his bill, giving his reason previously for doing so, arguing that if LGBT couples could marry in London, Edinburgh, Cardiff and Dublin, then the same should be a reality in Belfast.
And in the absense of a working Assembly, he said Westminster has "a duty" to introduce the legislation.
Northern Ireland is the only part of the UK not to have legalised same-sex marriage, with previous attempts blocked by the DUP.
The party used what is known as a 'petition of concern' to block same sex marriage after Assembly members voted 53 to 52 in favour in November 2015.
After the bill was approved this evening, the DUP released a statement, which read: "We recognise and respect that many others take a different view on how marriage should be defined, but we ask that our mandated position is also recognised.
"The Conor McGinn 10-minute rule bill is designed to attract further debate and publicity on the matter."
The bill, having passed the first stage, will now get its second reading on May 11.
Sign Up To Our Newsletter