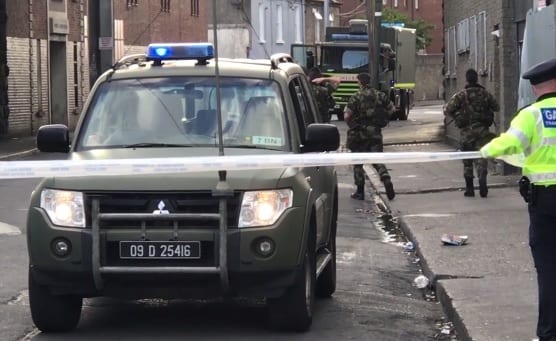 A potentially huge dissident republican bomb plot was foiled after Gardai seized a massive six kilograms of Semtex in Dublin on Friday.
Two men were arrested after a seven-seater taxi was stopped in the city around 6pm.
Gardai seized the lethal explosives, which are believed to have been recently sourced.
The arrests are part of an ongoing investigation by the Special Detective Unit (SDU) into dissident republican activity.
Doug Beattie MC MLA, the Ulster Unionist Doug Beattie welcomed the seizure and said that this has undoubtedly saved lives in Northern Ireland.    
 "The seizure by the Garda of 5kg of semtex and other military grade items in Dublin on Friday evening will be welcomed by all politicians and political parties who respect the rule of law and who repudiate the use of, or threat of violence for political ends," commented Mr Beattie. 
"I note that the Garda have said the explosives were destined for use in Northern Ireland. Given the devastation caused by semtex in the past, and the despicable and reckless use of explosives by republican bombers – not least in Omagh in 1998 – it is clear to me that lives have been saved by this seizure.  
 "I commend the Garda for their excellent work. Strong sentences must be imposed on any terrorists north and south of the border, to act as a real deterrent and send a message that terrorism will not be tolerated.
"Anyone who seeks to use force to impose their will on the wider community must be removed from circulation and sent to prison for the maximum possible length of time. The only consideration must be the protection of innocent lives."
Sign Up To Our Newsletter