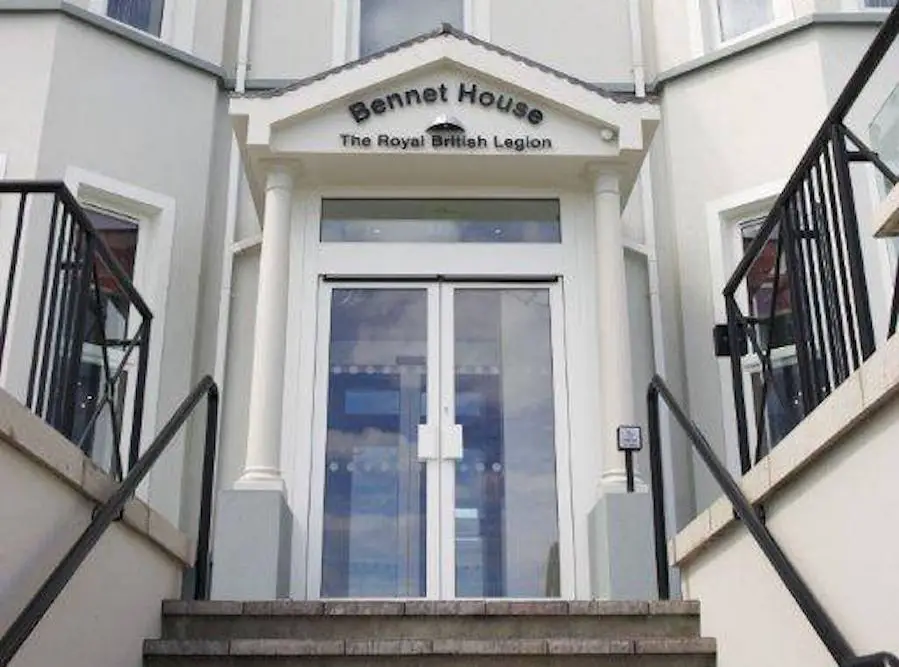 Armagh City, Banbridge and Craigavon Borough Council will put pressure on the Royal British Legion to hold a consultation with veterans over the potential closing of the holiday breaks centre for armed forces personnel at Portrush.
Bennet House is one of four units to be earmarked to cease as a poppy break centre under plans announced by the Royal British Legion.
Bennet House is due to cease to provide the getaways for current and former army personnel from July.
A notice of motion went to ABC Council's monthly meeting last Monday night, which gained a majority support from councillors.
The first of 2020, it was brought by Ulster Unionist Alderman Glenn Barr, and seconded by councillor Kyle Savage.
The motion read: "RBL break centres offer members of the armed forces community time away when they need it most and give veterans and their families the chance to spend time with the service community once more. It can also be an opportunity for much needed respite and relaxation.
"The Royal British Legion announced in February that it was considering closing Bennet House.
"This is obviously a very valued service here in Northern Ireland and indeed for those living within our borough, with the catchment area also covering the Republic of Ireland and Scotland.
"We would ask that this council write to the relevant Minister and request a meeting on behalf of veterans and their families, with the Royal British Legion and the Minister to keep Bennet House and the three other break centres at Weston-Super-Mare, Southport and Bridlington open."
Speaking at the full council meeting on Monday, Alderman Barr said: "I appreciate that Portrush is not in this borough, but many, many people in this borough have used Bennet House.
"Last week I asked a friend who had used Bennet House about the service, he said 'Bennet House is good for veterans and family to get a break".
He added: "There are loads of activities for children, there is also time for parents to spend time with parents, many veterans simply cannot travel and this is a first holiday for a lot of these children.
"The home in Portrush was also means tested, after speaking to veterans they are extremely angry and have stated they will fight for this to stay open".
Seconding the motion, councillor Savage said: "There are serious physical and mental health problems with those who served in the armed forces, Bennet House gives them the space to get the release they need.
"I ask that we all show respect and look after our service personnel."
Alderman Stephen Moutray of the DUP said: "Our party will be supporting this motion, this is not only the only example of this in Northern Ireland but on the island on Ireland.
"I find this decision by the Royal British Legion not only incredulous but also short sighted."
Alliance councillor Lavery said: "After speaking to a number of members of the RBL, to say they are frustrated would be an understatement.
"There is a massive mental health problem, the statistics show, especially for suicide, how he affected compared to England, Scotland, Wales and the Republic."
Alderman Barr concluded: "I would like to thank everyone for not going the wrong way with this, I appreciate the way it has gone so far.
"The RBL did not have any kind of consultation on this, I ask that we use whatever power we have to support our veterans."
A recorded vote was called for on the motion which resulted in 23 for the motion, 10 opposing and six abstentions.
Sign Up To Our Newsletter