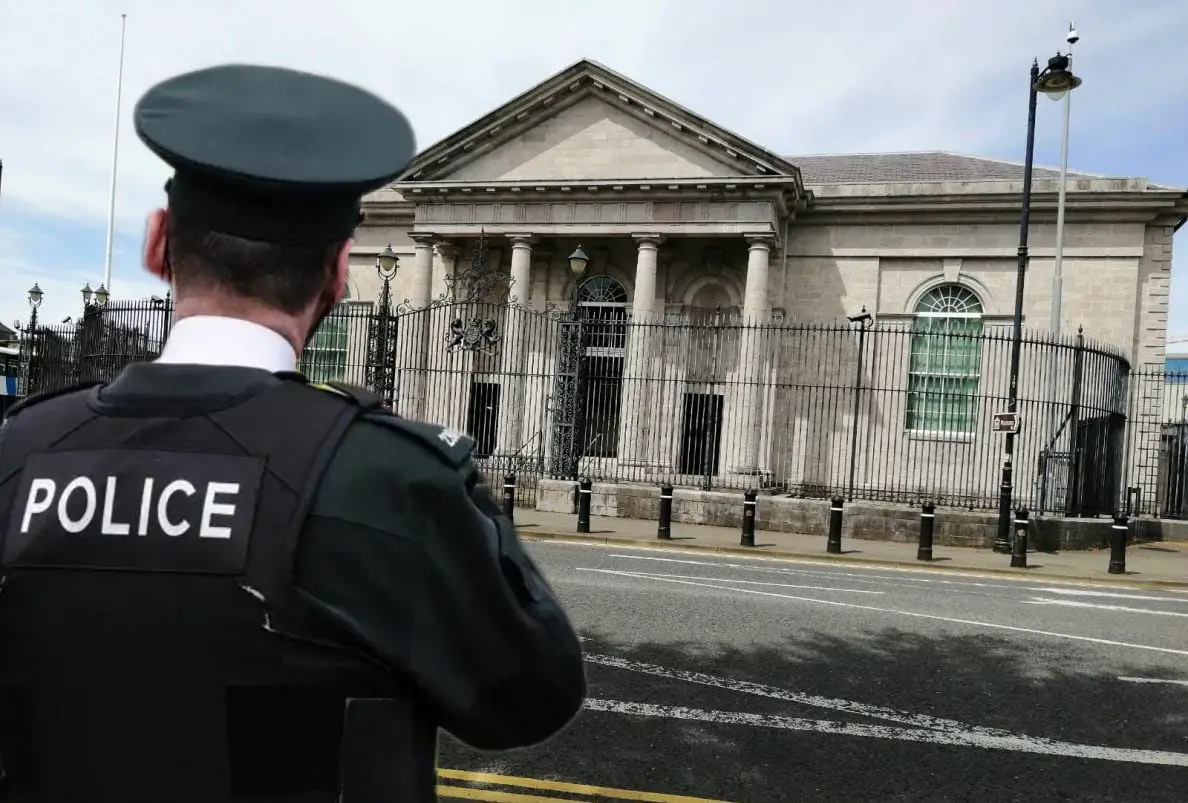 No new jury trials will get underway in Northern Ireland until further notice.
And the Court Service will be working to increase the amount of court business that can be dealt with by way of video link, skype or telephone conference.
The moves are part of plans to reduce the number of people required to attend court sittings to try and slow down the spread of the coronavirus.
The changes were outlined tonight (Tuesday).
The Lord Chief Justice Sir Declan Morgan met on Monday with representatives of the legal profession to discuss new measures, saying he was aware of the courts' responsibility to limit the scope of any risks to health while maintaining the administration of justice.
But Sir Declan has now directed that from tomorrow (Wednesday), March 18, judges should not require the attendance at court of persons who do not need to be there, or who express individual concerns.
This includes individuals where it may be sufficient for their legal representatives to act on their behalf and individuals should contact their legal representatives for assistance in this regard.
This also applies to any cases that may be ongoing.
The Lord Chief Justice considers that applications for adjournments may be dealt with administratively by way of correspondence in writing or by email.
In family cases, orders may be continued on consent without requiring the parties to attend.
If a party wishes to challenge the extension of the order they should contact the court office setting out the request and the reasons for the application.
The Court Service said it was working to increase the amount of court business that can be dealt with by way of video link, skype or telephone conference.
Judges will continue to deal with priority proceedings which typically involve the immediate liberty, health, safety and wellbeing of individuals.
This includes:
Criminal proceedings
·       First remands in the Magistrates' Courts (charge sheets);
·       Bail applications
·       PACE applications;
·       Sentencing, where delay may mean time on remand exceeds any likely/realistic custody period under the sentence;
Family proceedings
·       Non-Molestation Orders;
·       Applications under the Children (NI) Order 1995 such as Care Orders, Prohibited Steps Orders, Emergency Protection Orders and Secure Accommodation Orders;
·       Declaratory judgments in patients' cases;
·       Child abduction.
Civil proceedings
·       Habeas Corpus applications
·       Urgent injunctions;
·       Urgent judicial reviews.
An application may be made in writing to the relevant court office in respect of any other proceedings.
Jurors who are currently serving on a jury in a Crown Court trial or an inquest should contact the relevant court office tomorrow (Wednesday) morning.
Lord Chief Justice Morgan has issued advice to Crown Court judges on what to do if a serving juror indicates they are experiencing possible symptoms of COVID-19.
There will, however, be no new jury trials commencing until further notice.
The Office of the Lord Chief Justice (OLCJ) and Northern Ireland Courts and Tribunals Service (NICTS) says they will continue to work together on business continuity plans in response to the "very fluid situation".
A spokesperson said: "This may include, for example, timetabling of cases and we are working on further guidance for each of the court tiers.
"Generally, creative and flexible mechanisms will be pursued and tried in attempts to maintain a reasonable balance between protecting the health of all and maintaining legal certainty and finality."
Sign Up To Our Newsletter
Sign up to our newsletter for major breaking news stories as they happen – right to your inbox.