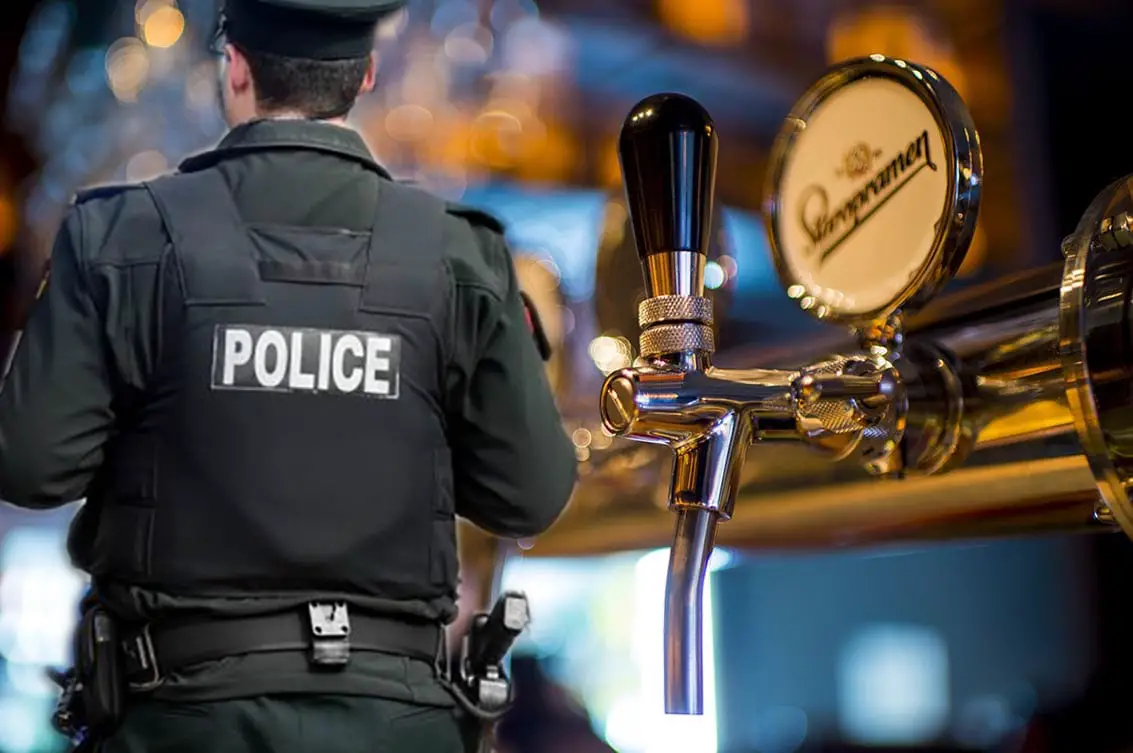 A Newtownhamilton man convicted of being responsible for a bar which breached Covid regulations has been handed an absolute discharge.
Sentencing the 47-year-old, the deputy district judge commented: "If you take on responsibility of something make sure you do it right."
Liam Davidson, of Cullyhanna Road, appeared to contest a single charge of contravening a requirement of the Health Protection (Coronavirus Restrictions) Regulations at Armagh Magistrates', sitting at Newry, on Tuesday.
The facts of the case were not opened but the particulars allege that this offence was committed on May 30, of 2021, less than one week after indoor hospitality reopened in Northern Ireland.
Deputy District Judge Chris Holmes was played footage taken from one of the attending officer's body-worn camera.
This could not be seen but court heard that during what the officer described as a "licensed premises check" there had been no track and trace sheet at the door, many patrons were said to not be wearing masks and bar service was in operation.
Police were first heard speaking to a female on the footage before later speaking with a male – identified as Davidson.
Questioned by Deputy District Judge Holmes on the legislation, a prosecution solicitor highlighted that under one regulation the person responsible is described as the "owner, proprietor or manager", whilst in another this fell upon "a person responsible for carrying on a business or a members' club".
Defence barrister Michael Tierney informed the court that it was his client's case that he was neither owner, proprietor or manager of the bar in question.
Cross-examining the constable, Mr Tierney established that there was no note in any statement by the officer that Davidson had been acting as a manager on the night in question.
The barrister stated that his client owned a haulage firm, that he simply helped out the owner of this establishment and that the ticket had "gone to the wrong person".
However, the constable commented: "He accepted the ticket; the closure notice was accepted by him".
Upon being asked by Deputy District Judge Holmes if the premises had ceased trading on the orders of Davidson that night, he confirmed such, stating: "He told the barmaid not to serve anymore drink and that they were closing".
This was disputed by Mr Tierney who pointed out that no mention of this had been made in the constable's statements.
Questioning the constable, whose body-worn footage had been shown in court, the barrister asked if his client had appeared under the influence to which the officer claimed the defendant had seemed "perfectly coherent" to her.
On the witness stand, a police sergeant gave evidence that "based on his observations" this defendant appeared to be in charge.
Davidson was the final witness called to give evidence; he claimed that the bar in question was owned by his "best friend".
The defendant went onto explain that he "helped out" as he had "run a bar years ago".
When questioned by Deputy District Judge Holmes, Davidson stated that he was not the manager of the bar, that he had never had keys and had never supervised others.
However, he later admitted being asked by the owner to make sure everything "ran smoothly" with the barmaid as it was her first shift after finishing working at the bar himself.
Judge Holmes questioned how "all restrictions" had been ignored and how Davidson could not have been aware of these.
When asked by his own barrister, the defendant informed the court that he had consumed five or six pints prior to police arrival.
Judge Holmes stated that he was sure of Davidson's guilt, commenting that this was a "difficult scenario in which legislation was drafted quickly" and that police conduct had been "exemplary".
He stated that the defendant had taken on responsibility of the public premises but commented that the owner owed him an apology.
The Judge added: "It was clear that nothing was being done, you could have been back in the 1960's".
Davidson was convicted and issued with an absolute discharge, with Judge Holmes advising him: "If you take on responsibility of something make sure you do it right."
Sign Up To Our Newsletter