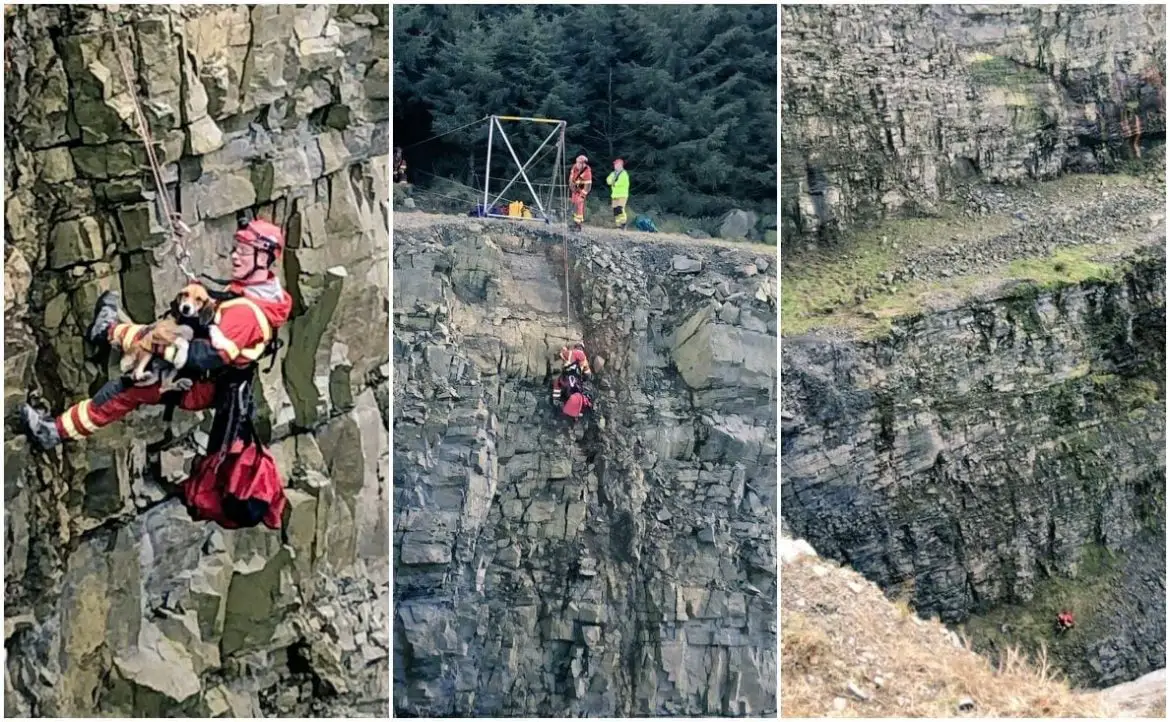 Firefighters went above and beyond this week and affected a daring rescue to save the life of a dog which had become trapped in a Co Armagh quarry.
The incident happened on Sunday morning on the Armagh Road at Newtownhamilton.
Firefighters received a call shortly before 10am to alert them to the pooch's plight and raced to the scene.
There they found the helpless dog trapped at the foot a 100ft chasm.
Firefighters were left with no option but to explore all options to get it out.
One appliance from Newtownhamilton – together with the Specialist Rescue Team – attended the incident and swung into action.
Sharp edges and potential for falling rocks makes it particularly dangerous working in and around quarries.
But the Specialist Rescue Team did everything they could to make it safe enough so they could rescue the dog, which had become trapped after a collapse.
A spokesperson for Northern Ireland Fire and Rescue Service told Armagh I : "The Specialist Rescue Team, aided by Newtownhamilton firefighters, descended 100 feet into the quarry to retrieve the dog, who was uninjured."
The dog was carried up the steep incline by one of those attending, who had been lowered down wearing a special harness. His colleagues pulled on the straps to help him 'walk' up the cliff face and ensure he – and dog – made it safety to the top.
Mission seemingly impossible proved to be mission possible for these fantastic fire crews who had the rescue complete by 1.50pm – just short of four hours after the original call came in.
All are rightly proud of those involved in the operation – a 'tail' with a happy ending!
Sign Up To Our Newsletter