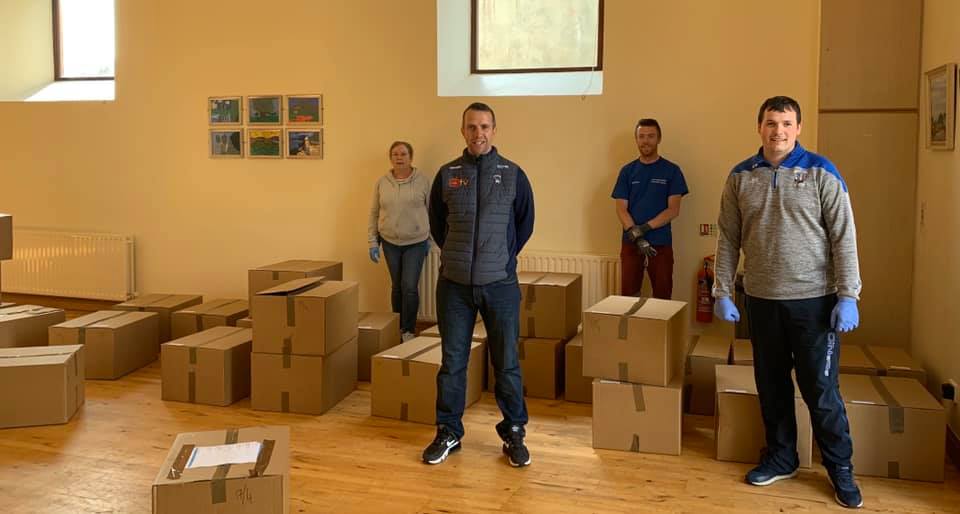 A dedicated band of community volunteers in Newtownhamilton have delivered 140 food boxes to vulnerable residents in the space of just a few days.
Newtown Community Association have stepped up in time of crisis delivering the much-needed relief parcels around the village and wider rural area.
Sinn Fein councillor Barra O'Muiri said it was brilliant to see the community come together and see how effective the small group of volunteers are working.
"I was delighted to call in with Newtown Community Association today [Saturday] to see their operation in full swing," said councillor O'Muiri.
"Forty-six boxes were delivered to welcome homes around Newtown today, with 40 having been delivered on Friday. In total, 140 boxes have been delivered by Newtown Community Association.
"A special word of thanks to Niall Murray who has contacted scores of residents and forwarded all to me as councillor.
"Some of these boxes in the picture were only requested in the previous 24 hours, proving the effectiveness of this Community Association.
"If anyone in Newtown requires a food box, contact Niall Murray.
"In Cullyhanna or Dorsey, contact Jean Rushe, in Silverbridge contact Margaret Reel or in Creggan contact Collette Hussey. Stay safe everyone, and keep looking out for one another."
Sign Up To Our Newsletter