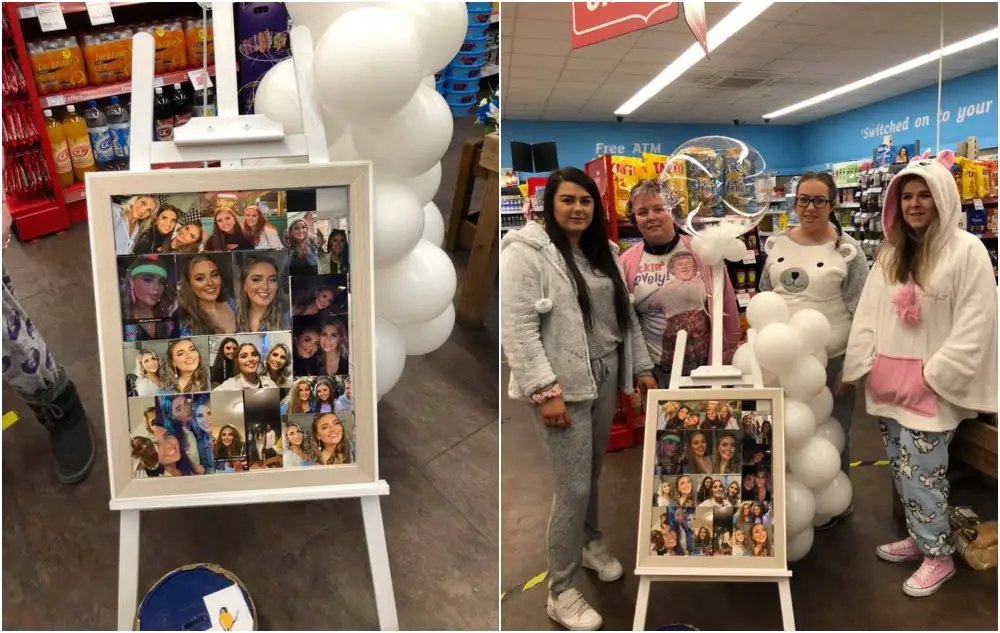 Former colleagues of a teenage girl who tragically passed away in Newcastle-Upon-Tyne last month have come together to raise money for the Kevin Bell Repatriation Trust who brought her home.
Eighteen-year-old Jeni Larmour, a former Deputy Head Girl in the Royal School Armagh, passed away at halls of residence on Saturday, October 3.
The popular student had only just started at Newcastle University, where she was studying Architecture and Urban Planning.
Prior to leaving for her studies, Jeni had worked at the Mace store in Newtownhamilton.
There colleagues have banded together to fundraise for the Newry-based Kevin Bell Repatriation Trust, established by Colin and Eithne Bell in memory of their own son who was killed in a hit and run in New York in 2013.
Speaking to Armagh I, store manager Emma Toner recalls the young Jenni as a "lovely girl" and someone who was "always up for a laugh".
She said: "I know it is a cliche, but she genuinely was a lovely girl. When she first came here she was really quiet but once you got to know her she was just such a big character. You knew when she walked in the room."
So far, through two days consecutively of working in their pyjamas and a raffle due to take place on Monday, Jenni's former colleagues have raised around £2,500.
Talking about the decision to fundraise, Emma said: "She worked here along with a lot of the girls and they were all very close. They decided then to something in memory of her.
"She worked right up until she went. She finished with us on the Sunday and left on the Thursday. She was with us for about two years. There were a few of them that would have got very close. They would have had nights out and always have been together from work."
With the tragic passing occurring in the midst of the current pandemic, Emma said it was hard for many to grieve the passing of a close friend.
"We just wanted to do something to mark her memory," she explained. "With Covid there wasn't a whole lot they could do as far as going out to the house even, so it was just a way of all of us doing something for her.
"Grieving is quite hard in these times. We were worried for some of the young ones who were with her all the time. It hit them hard and they felt like they couldn't go out to the house or anything."
Emma said the Mace store hopes to make this an annual event to keep Jeni's memory alive and fundraise for the Kevin Bell Repatriation Trust.
"They are just brilliant. Sandra (Jeni's mum) was saying herself that she couldn't have done without them," added Emma.
"I think that there isn't a lot of fundraising for them, because you don't really think about it until you have to use them."
Emma said that items for the raffle were easy to come by with no asking required – a sign of just how well thought of Jeni was within the community.
Lauding the reaction of the Newtown locals, she stated: "This has really shown that the community is still here.
"Everyone has been really overly generous. Some of the prizes are great and this paints a good picture of Newtown."
Sign Up To Our Newsletter