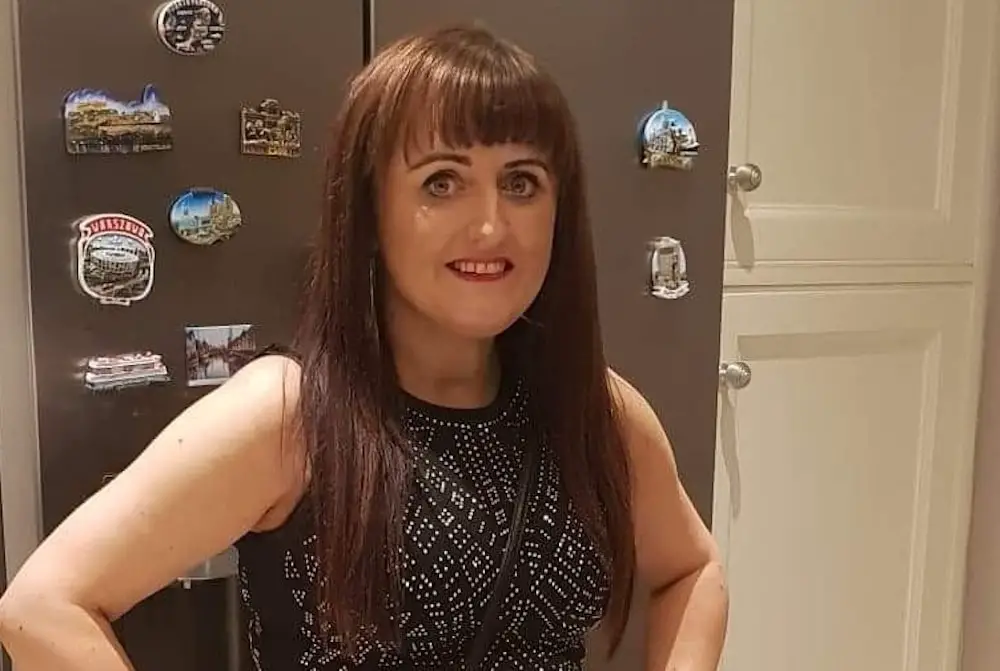 The cousin of a woman who died while waiting for an ambulance in the early hours of Sunday morning has described her as "one of the best".
Jody Keenan, who was 39 and from Newry, collapsed in the city while walking home from a night out with friends.
Her cousin Aoife Finnegan, a Sinn Féin councillor from Crossmaglen, has revealed how Jody's mother Ursula rushed to the scene and desperately tried to save her daughter by giving her CPR.
Due to lack of ambulance cover in the area, a crew from Belfast was despatched. It took 45 minutes for them to arrive.
Councillor Finnegan said the close-knit family was in shock following the tragedy.
"We can't believe it. She was just a great girl all round," she said.
"She did have a health condition but she faced very day with a smile and she was so strong. It's just devastating for the family to have to deal with.
"It has all happened so quickly. One day your daughter is in the house and she goes for a night out and, suddenly, she doesn't come home.
"And that 's devastating for any mother, father, brothers or family to comprehend.
"I don't think anyone can understand how good a person she actually was. She was one of the best.
"The most devastating part is that she was lying on the ground and her mummy was trying to perform CPR, and the call handler was trying their very best.
"Then her mummy had to wait with her body for a coroner to come."
Jody, who lived at home with her parents, had three brothers and a nephew whom she was very close to.
She had previously worked as a classroom assistant for children with learning difficulties.
"She treated everyone with such love and care and respect," said Councillor Finnegan.
"They are a very close family – we all are – and she is going to be so desperately missed."
In a statement, the NI Ambulance Service (NIAS) offered their apologies.
"NIAS regrets that, on the evening of Saturday, April 9, levels of ambulance cover fell below those which had been planned and anticipated, with the Southern Division particularly impacted.
"The planned level of resource in Southern Division on Saturday night is 10. On Saturday night only three crews were available at the commencement of the shift and this was further depleted by one due to onset of illness.
"Both remaining crews were not available to respond as they were waiting to hand over patients at Craigavon Emergency Department.
"As NIAS manages the service on a regional basis, with the closest available ambulance responding to the next most clinically urgent call, crews from other divisions will have responded to calls in the Southern division."
Jody was the devoted daughter of Seamus and Ursula and treasured sister of Darren, Keith and Jamie.
Her remains will repose at her late residence, 8 Lisdrum Court, Liska Road, today (Monday) from 7pm. Requiem Mass for Jody will be celebrated on Wednesday at 12noon in The Church of the Assumption, Drumalane, burial afterwards in Cloghogue cemetery.
Sign Up To Our Newsletter