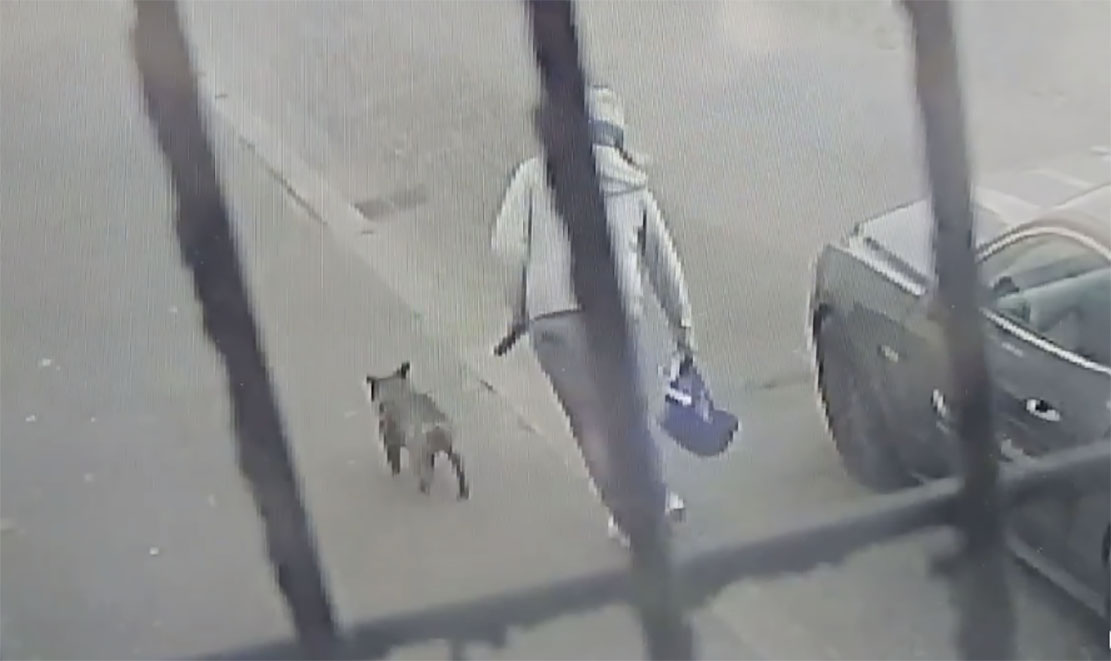 This is the moment a shameless dog walker drops off a bag of rubbish on an empty street in Newry.
The video below shows a woman dropping the bag to the ground, next to a car along Newry's quayside area, before glancing around for any onlookers on what is now a deserted street.
However, CCTV captured by On Computer Solutions, whose premises are on Canal Quay, caught the disgraceful act on camera.
Alongside the video, they posted: "I did warn you all, don't care who you are, do you think we're here to pick up your rubbish bags and empty bottles!
"There's more important things going on right now, without authorities having to deal with people dumping rubbish and not cleaning up after their dogs."
There have been a number of shocking dumping incidents across the area in recent days following the government's lockdown and subsequent closure of Council amenity sites, such as recycling centres.
In this instance the street and surrounding area is littered – excuse the pun – with bins.
Meanwhile, Chairperson of Newry Mourne and Down Council Charlie Casey has hit out at "criminal elements" taking advantage of the Covid-19 crisis.
The Sinn Fein councillor was speaking after the Council depot was broken into on Monday.
"I hope that they are soon arrested and prosecuted," he said.
"At a time when our families, businesses and communities are facing huge challenges we have an element who continue to prey upon us.
"Our people are united in keeping healthy, safe and secure, and yet individuals and criminal gangs see this as a time to strike as they plunder and pillage."
He added: "Please continue to be alert to criminal activity and if anyone notices anything suspicious, contact the Police immediately."
Sign Up To Our Newsletter