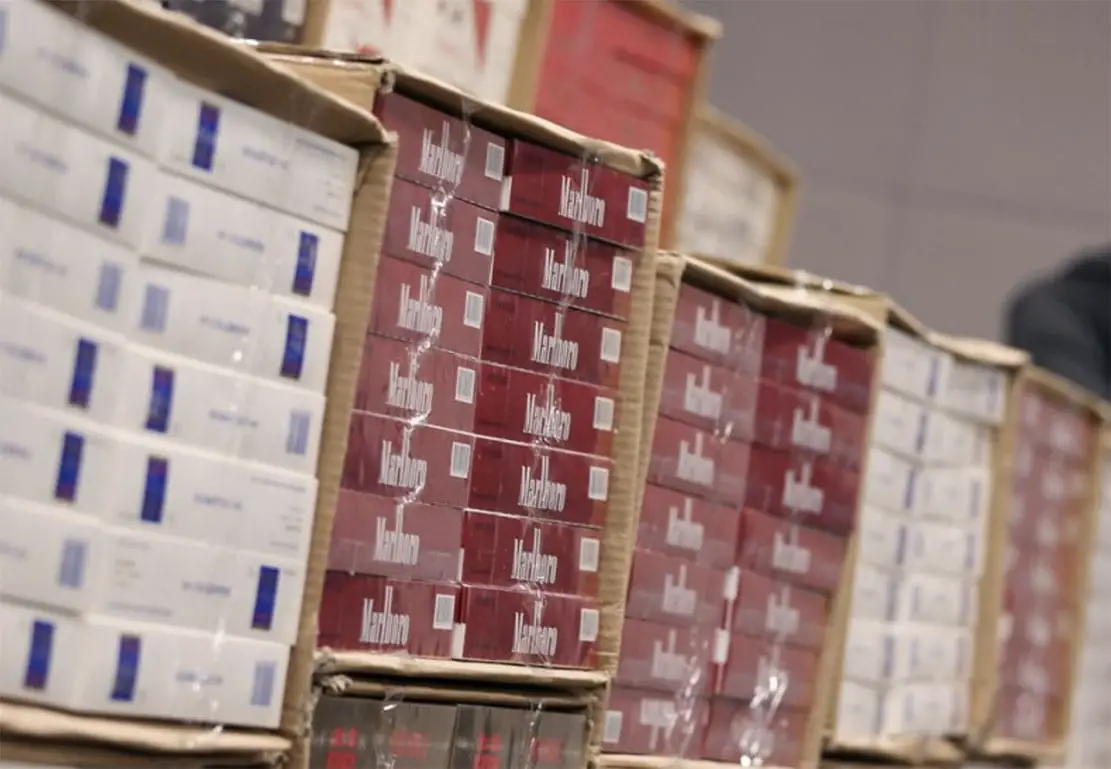 Two "skilled tradesmen" brought over to Northern Ireland in order to fix an illegal cigarette production machine could face up to six years behind bars.
Reinolds Kondrats, 30, and Germans Solovjovs, 26, both with an address on Ballynaclosha Road in Silverbridge, pleaded guilty to their involvement in a potential large-scale fraud racket at Newry Crown Court on Monday.
The pair both faced a charge of being in possession of commercial cigarette production machinery and associated paraphernalia in November last year.
Solovjovs also acknowledged his guilt in relation to his involvement at a second site, while two further charges for both men were left on the books.
As both accused pleaded guilty, defence solicitor for Kondrats, Joseph O'Keeffee, and counsel for Solojovs, Michael Duffy, both waived their right to a pre-sentence report.
Judge Gordon Kerr QC commented: "Am I right in the assumption that it is the case that these are skilled tradesmen who came to Northern Ireland as the charge makes clear, knowing that what they were going to do would encourage criminal activity, but not themselves be part of the main plan or criminal activity; that is, the unlawful evasion of duty?"
Prosecution barrister Geraldine McCullough replied: "That is correct, as HMRC cannot go so far to say what future involvement there may or may not have been."
Judge Kerr continued: "It is perfectly proper for the prosecution to obtain evidence as to the potential scale of the offending because that is of direct relevance to the sentence the court is likely to impose.
"However, it would appear to me, if it's any indication of the parties, the more relevant matter in this case is that these two gentlemen, who are relatively young and have no previous convictions, cannot be shown to have had any involvement in the direct offending and were clearly used as technicians in order to get a piece of essential machinery for fraud to work."
In her submissions to the court, Ms McCullough outlined that "in this type of case, the starting point would be five years with a range of four to six years".
"There are aggravating factors in the case as well," she added. "We would say Mr Solovjovs faces two counts in relation to two separate sites. There are counterfeit cigarettes involved which clearly involves an additional health risk and there is a potential massive capacity for fraud here."
However, Judge Kerr interjected to put a halt to the sentencing.
"I'm not being difficult, I'm going to stop you now and I'm going to speak to the defence counsel," the judge stated.
"Gentlemen, in view of the attitude the prosecution are taking in this case, I would advise you to avail of your rights to pre-sentence reports.
"It is perfectly clear that I will have to give a written judgement in this case. Accordingly, I'm going to direct pre-sentencing reports."
Sentencing was adjourned until October 5.
Sign Up To Our Newsletter