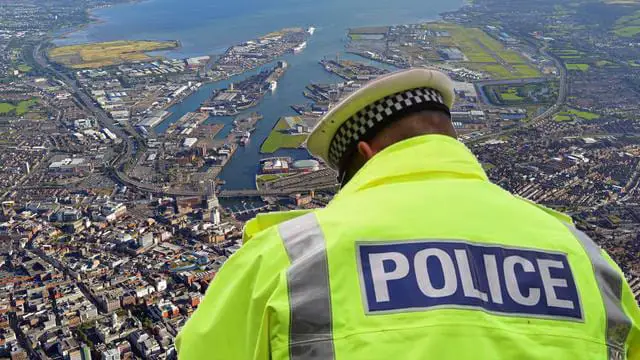 Two men have been arrested in connection with a joint fuel investigation in County Armagh.
HM Revenue and Customs (HMRC), together with PSNI and Revenue Commissioners, were behind the operation probing the importation and distribution of suspected illicit fuel.
HMRC officers seized 26,000 litres of oil at a fuel supply company in County Armagh on Thursday, with a further 130,000 litres seized at Belfast docks.
The seized fuel is believed to be a mixture of industrial lubricant and diesel.
Steve Tracey, Assistant Director, Fraud Investigation Service, HMRC, said: "Since the launch of the new fuel marker last year, HMRC along with colleagues in the Revenue Commissioners, have kept all areas of the fuel trade under review.
"Any alleged attempts at excise fraud using industrial lubricants, chemically similar to diesel, will be investigated thoroughly.
"We will continue our work in tackling fuel fraud, ensuring taxes and duties are directed to where they should be and not into the pockets of criminals."
The men, one aged 49 from the Newry area and one aged 20 from County Louth in the Republic of Ireland, were interviewed by HMRC and have been released on bail. Investigations are continuing.
Read more news:
Concern growing for man missing since Thursday evening
A man has died following crash on main Armagh to Portadown Road
40 Years On: Rock Bar survivors toast absent friend with 'Guinness that saved lives'
Second accident on diversion road following Armagh-Portadown Road RTC
Court told man allegedly punched woman in stomach in bid to kill unborn baby
Emergency services at scene of crash on main Armagh to Portadown Road
MMA superstar Conor McGregor gets helping hand from local boxer
Man deliberately shatters alcohol bottles and leaves glass lying on Mall walk
Sign Up To Our Giveaways
Get entered into our regular giveaways – now exclusive to members ONLY! Sign up for FREE here.