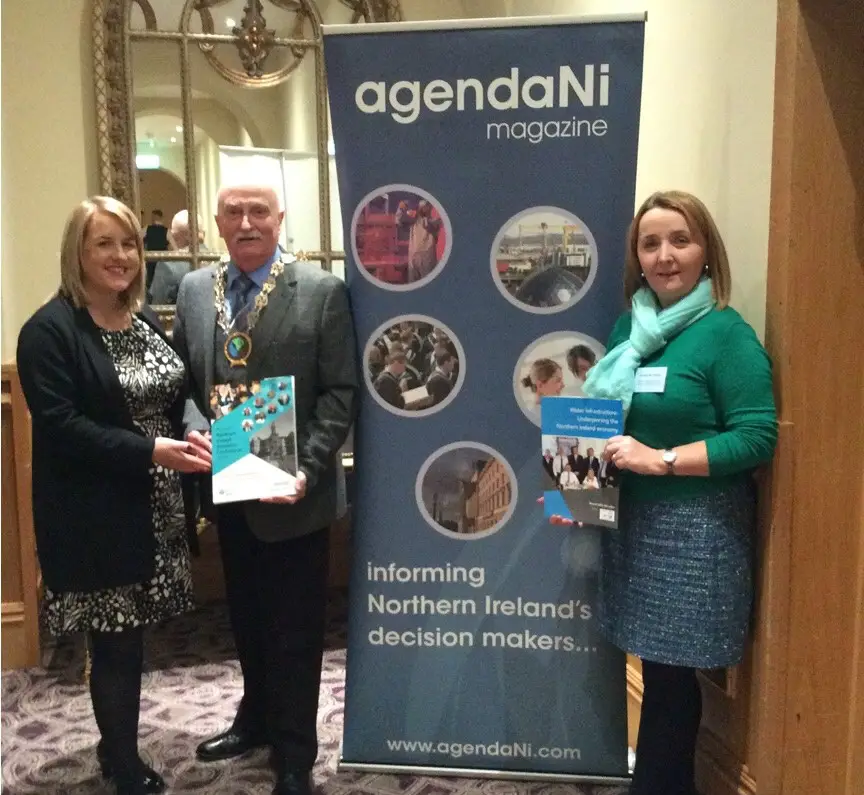 Tributes were paid to the late Brian Conlon as Newry, Mourne and Down Council continue their commitment to regenerate the city he made such an impact in.
These were led by councillor Roisin Mulgrew, who said the First Derivatives founder had "great loyalty to and belief in Newry".
The Newry based company has created significant employment opportunities for young educated talent within a global market.
The Sinn Fein representative, who is chairperson of the Enterprise, Regeneration & Tourism Committee (ERT) said that council is committed to the breathing new life into Newry City Centre at a recent regeneration committee.
Speaking at the NI Economic Development Conference in Newcastle, Councillor Mulgrew said: "It was fitting to see tribute paid to the late First Derivatives founder Brian Conlon who had a great loyalty to and belief in Newry.
"Our Council is committed to the regeneration of Newry City with projects envisaged such as the new Arts and Theatre complex, the new Civic Centre and City Park.
"At the conference Council Chief Executive Marie Ward also outlined our councils commitment to the Monaghan Street area of the city. It is hoped that over the next 2-3yrs that with the level of private investment and also the councils plans we will see more than £100m spent within the city centre".
The councillor added: "Whilst the conference was positive there were however many stark warnings regarding the economy as a whole.
"It is clear to see that the economy here in the north continues to suffer from under investment, currently we see only half the investment that is being put in Britain and only one third of that south of the border in the 26 counties".
Concluding the Council Economic Committee Chairperson said: "These figures and with Businesses still being reluctant to invest because of Brexit uncertainty, it is however reassuring to see council playing their part in supporting investment throughout our region"
Sign Up To Our Newsletter