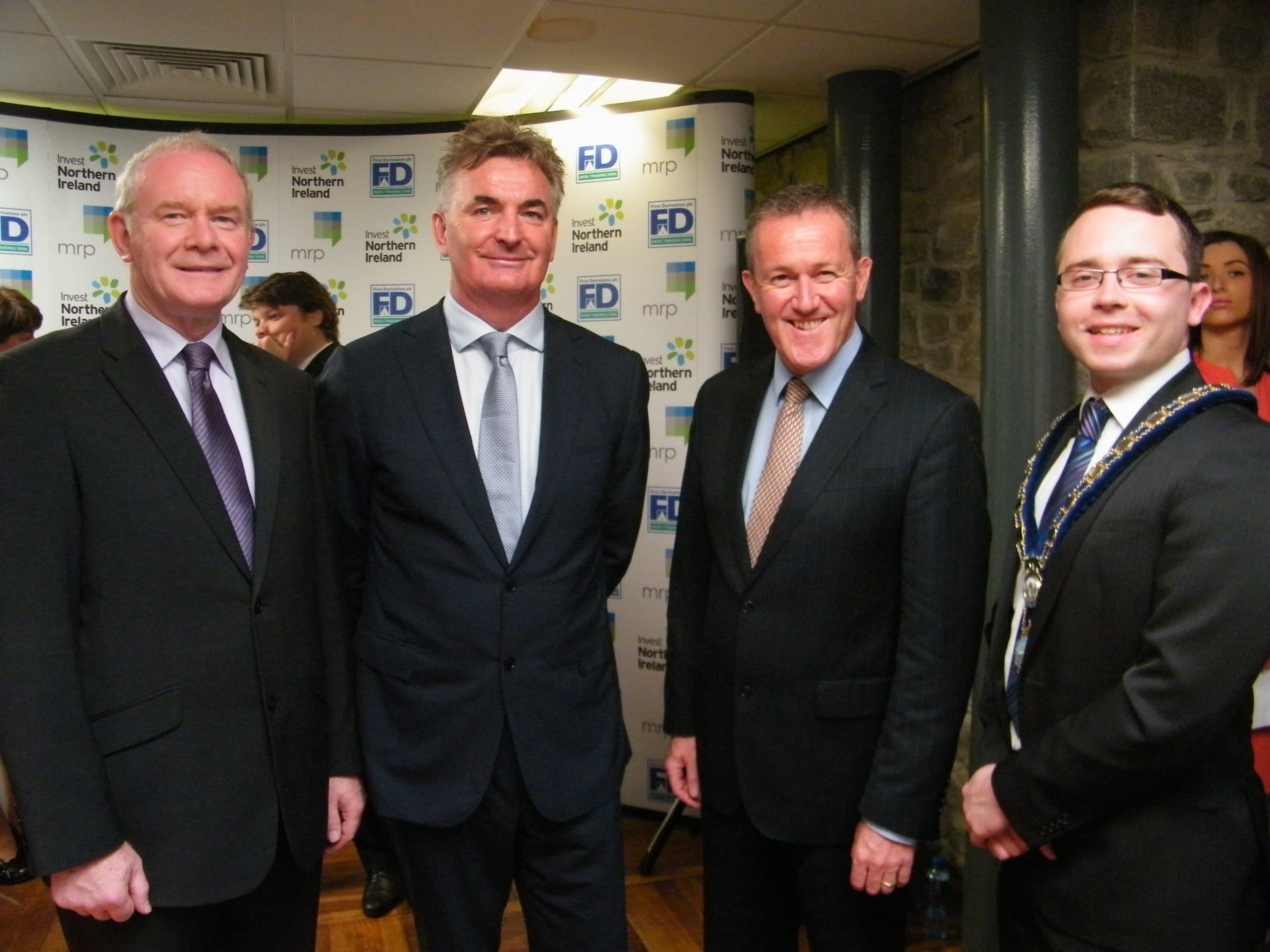 Tributes have been paid to Brian Conlon, founder of Newry-based company First Derivatives, who has died.
It was revealed just two months ago that the 53-year-old had cancer and had been undergoing treatment.
But he remained in position as chief executive of the globally recognised technology, software and consultancy firm which he founded in the mid-1990s.
Mr Conlon had started his career with the leading accountancy firm KPMG and later moved to Morgan Stanley in London.
He began First Derivatives in 1996 and the company now employs over 2,000 staff and has previously been valued in the region of £1 billion.
Newry and Armagh Sinn Fein MLA Conor Murphy has expressed "great sadness" at the news of Mr Conlon's death.
He said: "I engaged with Brian on numerous occasions and always found him to be hugely committed to the Newry area and region.
"Brain Conlon and his partners have grown First Derivatives from a small local company into a globally renowned company.
"Over those years they have given many young people from the area and across Ireland opportunities to gain employment and to travel the world.
"I would like to extend my sympathy to Brian's wife, children and entire family circle."
Also offering condolences was Justin McNulty, SDLP MLA for Newry and Armagh, who described Mr Conlon as a "revelation in business".
He said: "On a global stage he has built a company to be proud of. On an Ireland basis he is a leading light. Brian spotted global opportunity where no one else did. But on top of that he combined pride in his home town of Newry with his knowledge that the people of the North have the education and drive to excel.
"Building a billion dollar company with clients from Sydney to New York, Hong Kong to Stockholm, from a starting point in his mother's house is an incredible achievement.
"When one considers the complexity of the markets Brian excelled in, the achievement becomes even more unlikely. Areas such as trading software, derivatives, compliance, consulting and data analytics have attracted the brightest minds, but none brighter than Brian, none braver and none harder working or more confident.
"Brian has created more than 2,000 jobs with a HQ in Newry that has breathed life, diversity and dynamism into the city.
"A proud GAA man Brian was always keen to give back and support the sport he loved and excelled at as a young Abbey, Mitchels and Down player.
"I am very proud to have know this great man and to have called him my boss for a time. Brian was a family man, an extraordinary entrepreneur, a business man, and a sportsman. Everyone you ever met only has total admiration for Brian and had only nice things to say about him as a man.
"He will he sadly missed by his family, friends, colleagues, employees, clients, community and team mates."
Mr McNulty added: "My sincere sympathies are with his wife, Julie, the children, with his mother Josephine, with his siblings Kathy and Ciaran and with his wider family and friends."
Sign Up To Our Newsletter