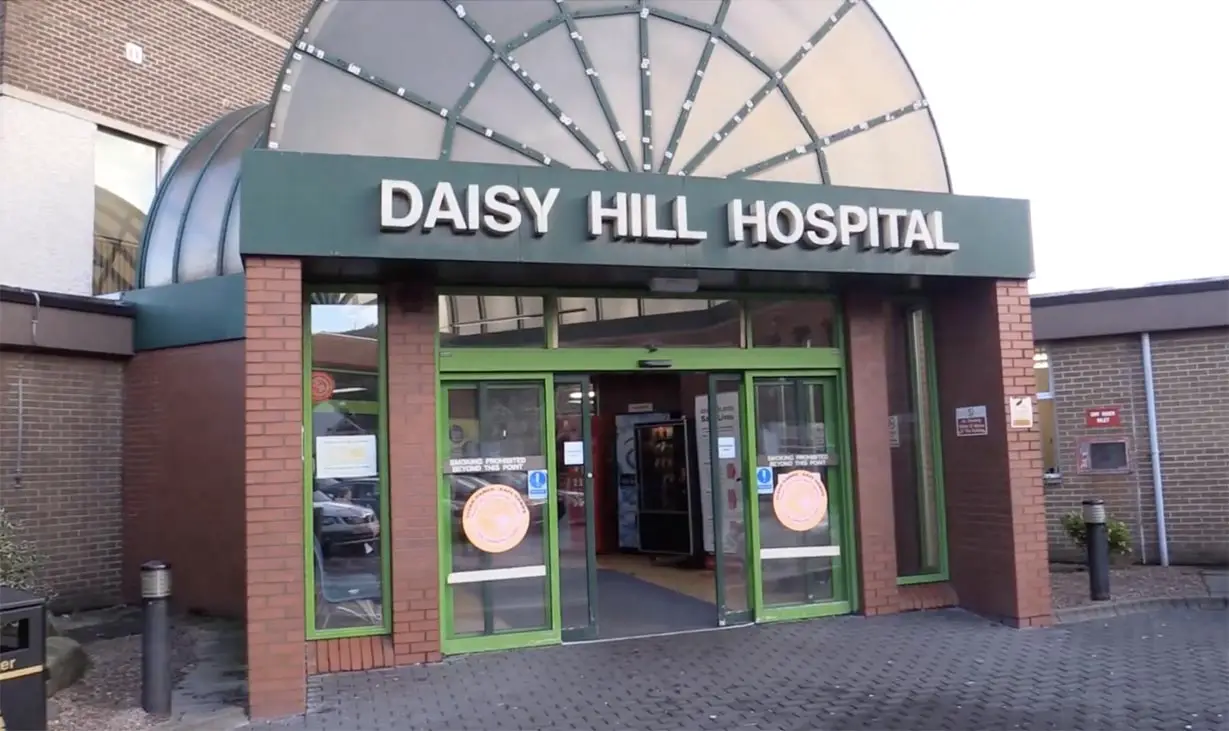 A Newry teenager who spat at police who gave him a lift home after urinating in public and abused staff at Daisy Hill Hospital has been handed a £650 fine and a conditional discharge.
In sentencing the district judge told the 19-year-old: "You should be totally ashamed of yourself."
Andrew McGranaghan, of Vimy Terrace, pleaded guilty to attempted theft of a vehicle, theft, criminal damage, two counts of assault on police, indecent behaviour and disorderly behaviour at the city's Magistrates' Court last week.
Prosecution outlined that these charges were accrued by the defendant over two separate incidents.
At 7.30pm on November 16, of last year, police received a report from a member of the public on Charlotte Street, Warrenpoint, regarding noise caused by a group of young males.
Officers arrived to find six males, one of whom was identified as McGranaghan, and spoke to them about their behaviour.
The defendant was observed to be under the influence of alcohol, he was unsteady on his feet and shouted at police.
The males were advised to leave the area by officers. McGranaghan began shouting and swearing at police but eventually began to walk away before stopping five metres away and urinating in public.
Police then arrested the defendant. He was walked to the police vehicle where he calmed down.
He was then de-arrested and asked officers if he could have a lift home.
McGranaghan was taken to his home address by police, and when they arrived he exited the vehicle before spitting towards an officer.
He then proceeded to kick the front door of the home he lives in with his mother. A metal object fell and he then approached officers with this.
CS spray and handcuffs were then used to restrain the defendant, and he was conveyed to Daisy Hill Hospital where he was abusive to staff and had to be placed in an isolation room.
Then at 6am on July 12, this year, police were tasked to a report of an attempted theft of a vehicle in Warrenpoint.
Officers arrived to find the defendant leaning in over the steering wheel of a Transit van in the area.
It was observed that McGranaghan had a bag of nails in his hands, along with documents and a hat.
Police accessed the vehicle, and they found that there was a nail in the ignition and the wing mirror had been damaged.
The defendant was arrested. When interviewed he stated he could not remember the incident and had no idea what his intentions were.
Defence barrister Justin Byrne stated: "He is now 19. His behaviour was appalling and he wishes to apologise for this. He has little memory of the incidents.
"He was on medication but this stopped in June 2019. His mother has told us he is back on the medication which has led to his mental health and behaviour improving in this time."
District Judge Eamonn King stated: "The incident on November 16, the behaviour was totally unwarranted. The police did not go there looking for this young fella.
"They attended in response to a concern from a member of the public. The other young people involved obviously listened to police advice but he didn't."
He added: "You should be totally ashamed of yourself."
McGranaghan was handed a conditional discharge for 12 months and was ordered to pay a fine of £650, along with the offender's levy of £15, within 16 weeks.
Sign Up To Our Newsletter