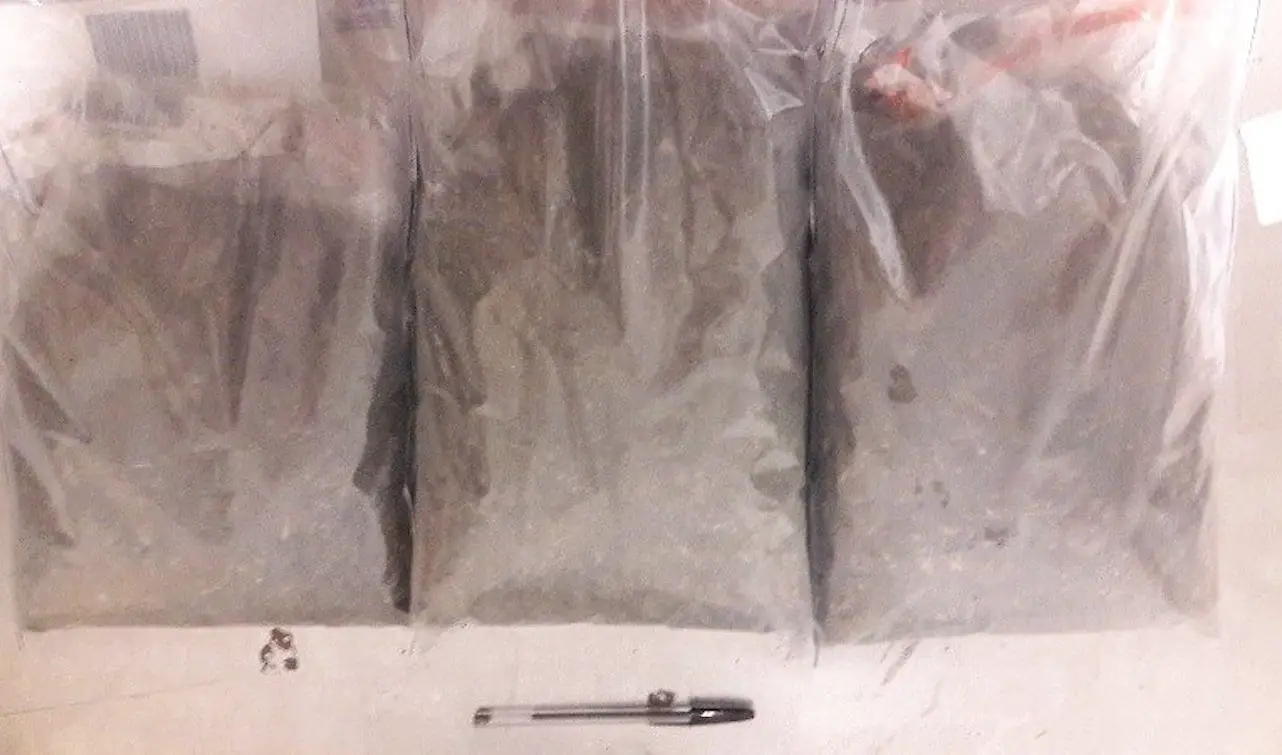 A suspicious stench led police to substantial herbal cannabis find in Newry this afternoon (Sunday).
There had been reports of a dubious smell around the Murphys Crescent area of the city and upon investigation, officers uncovered the find, which they have described as substantial.
A PSNI spokesperson said: "Following the report of a suspicious smell and substance seen in a patch of rough ground near Murphys Crescent in Newry Police have located and seized a substantial amount of herbal cannabis.
"This is an area where children would come to play and obviously whoever had left this sitting out in the open had no regard for whatever innocent hands that might have come across it.
"Thankfully this is now safely on its way for destruction.
"If you know of any information that could assist in our ongoing enquiries to locate and arrest the owner of these drugs please get in touch by dialling 101 and using the reference number 938 of 26/08/18.
"If you have any information at all that could assist us in tackling drugs In Newry you can always report it on 101 or anonymously through Crimestoppers on 0800555111."
Sign Up To Our Newsletter