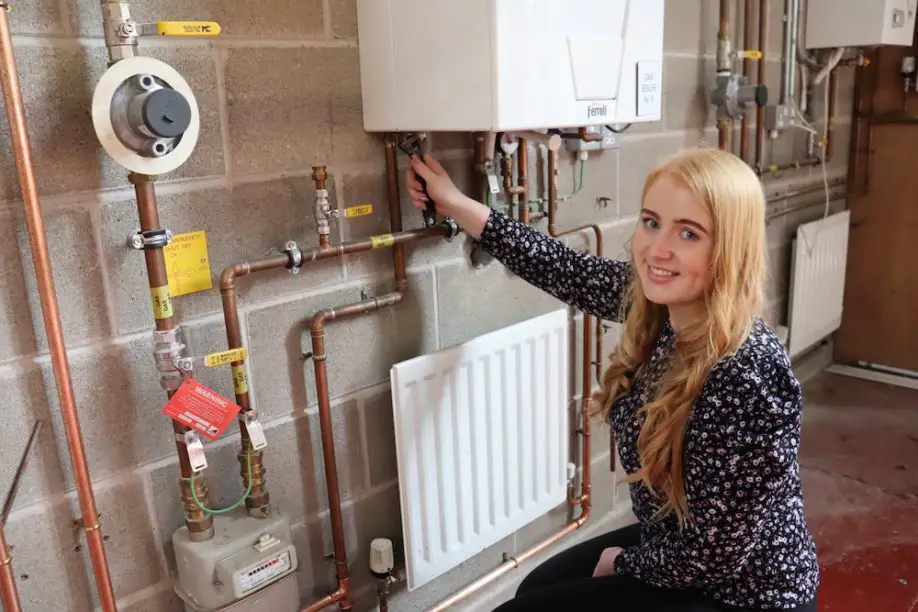 Southern Regional College  delighted to welcome its first female plumbing lecturer, Colleen Rafferty, onto its team at the Greenbank Campus.
Misconceptions about gender specific roles are gradually diminishing with a growing number of women choosing a career in construction.
Colleen Rafferty, a former student of SRC, is leading the way and inspiring young girls to follow in her path.
Colleen commented: "I studied all the usual subjects at school. I worked in the evenings, weekends, and summer holidays with my brother Blaine.
"I really enjoyed working alongside him and decided that I wanted to work in the plumbing sector when I left school. I enrolled in Southern Regional College Greenbank Campus, Newry and started my Plumbing and Heating Apprenticeship in September 2017.
"I continued to work with Blaine throughout my training."
Colleen agreed that plumbing, as well as many other trades within the construction industry, are mostly male dominated, and thinks "some women could find this a challenge".
She added: "I want women to embrace the challenges as I have really enjoyed all aspects of plumbing."
Fiona Bradley, Assistant Director of Further Education and Training in the College commented: "Women only make up around 14% of construction industry professionals and this number can only be set to rise with more and more women choosing construction jobs.
"We are delighted to be leading the way at SRC and Colleen will be an inspiration to many young women who would not have considered this as a career option in the past."
Colleen concluded: "Once you have finished your plumbing qualification and spent a few years working with experienced professionals then you'll have the expertise required to start your own business, you could even continue your education with a business and management qualification.
"Personally, plumbing has created a lot of opportunities for me and I am absolutely delighted to have been recently appointed as a new full-time plumbing lecturer within SRC plumbing department."
Sign Up To Our Newsletter