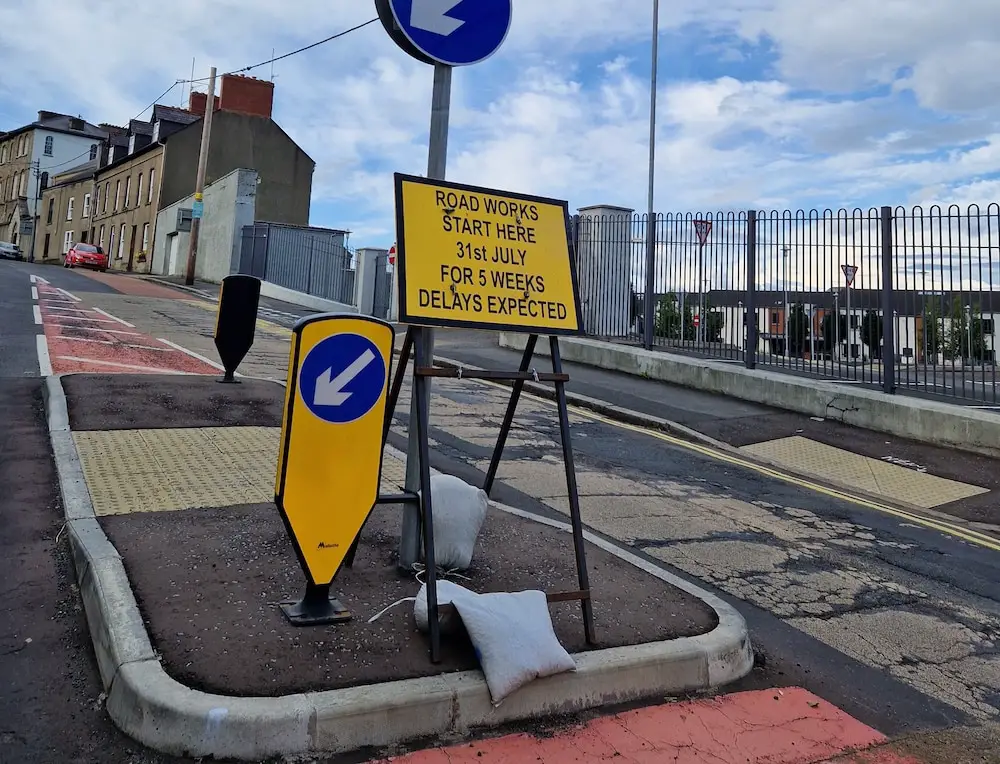 Long-suffering children, parents, school staff and residents will breathe a sigh of relief when resurfacing works get underway on one of the worst roads in Newry later this month.
Catherine Street, in the city centre, is to be brought back up to usable standards, much to the joy of all those connected with St Joseph's Primary School.
The work is to begin on Monday, July 31 and it is hoped to be completed in time for the start of the new school term.
SDLP councillor, Michael Savage, said he and his party colleagues have "worked tirelessly with DFI to improve road conditions along this arterial street, including in the last Assembly mandate when our former SDLP Infrastructure Minister delivered a new pedestrian crossing at the bottom of the hill".
He added: "Whilst this is positive news for all who use the street, I cannot go without mentioning the extreme pressures and demands DFI roads and all public sector staff are under due to the disastrous budget constraints."
"Whilst those workers are going above and beyond in their everyday duties under the circumstances, it would be ludicrous to expect them to sustain much longer. This is at a time where potentially dangerous cash saving measures such as switching off street lights are being dangled in front of us."
"The SDLP outrightly reject these cuts and have committed to forming an Official Opposition should the Assembly return to functioning as it should."
"As is to be expected with any road works, delays are anticipated. This is why I made it clear in my representations to DFI that the preferred option for the works completion would be a temporary 'patching' job which was delivered a number of weeks ago, and for the main resurfacing project to commence outside of school term time."
Sinn Féin councillor Geraldine Kearns has welcomed the works saying "this has been a long time coming".
"The Sinn Féin team in Newry have worked closely with residents in pressing DFI to carry out these repairs as soon as possible," she added.
"There will be delays in the area for approximately five weeks from the 31st July while the works are carried out.
"Sinn Féin will continue to work to improve road safety and quality for all of our communities.
Her party colleague, Liz Kimmins MLA added: "This is great news for local residents and all who travel along Catherine street.
"These repair works are long overdue and we have worked at all levels to lobby for this to be done as soon as possible.
"As an MLA I raised the issue with the former Infrastructure Minister on many occasions, making it clear that resurfacing the street must be a priority.
"It's good that we now have a commitment from DFI for when these works will be carried out and hopefully we will see a much improved road surface when the works finish.
"Improving road safety and quality for all is a priority for Sinn Féin and we will continue fighting for better roads for all in Newry and Armagh."
Sign Up To Our Newsletter