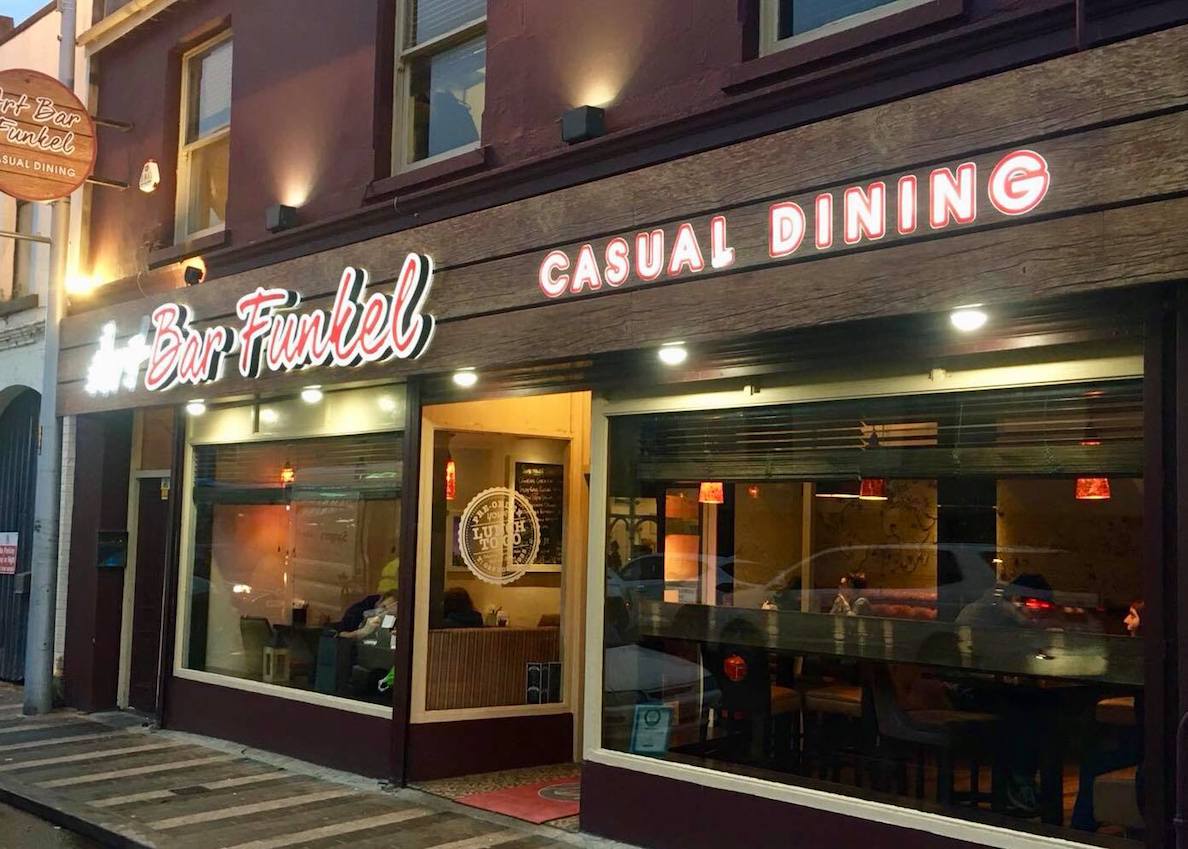 A popular Newry restaurant took to social media to slam a "heartless jobsworth of a parking attendant" who denied a cancer patient in a wheelchair a disabled parking spot.
Art Bar Funkel in Newry explained why the woman, who was out with her family to celebrate her daughter's birthday, was cruelly denied a disabled parking spot outside the restaurant on Monaghan Street on Friday.
Recently diagnosed with bone cancer, the woman was still waiting for her blue badge to be processed.
The post read: "Today I was brought to rage and then tears after being privy to a family's experience at the hands of a female traffic warden outside the restaurant.
"I was at first confused as to why a teenage girl would come in and ask 'Are wheelchairs allowed in here?'
"It soon became clear why. Her mammy, having only become a wheelchair user three weeks ago, was refused access to a disabled parking bay outside the shop on the basis that she had no blue badge on display.
"The heartless jobsworth of a parking attendant actually tried to prevent her from leaving the vehicle!
"They explained that they were awaiting their blue badge to be processed. But no this was not acceptable.
"The humiliation that family felt at the hands of someone who puts policy over humanity was so obvious on their three faces when they entered ABF.
"The father was made to circle round to find another parking space and walk in the rain to join his family!
"The full extent of the impact of this experience only became apparent just before they left.
"When dad came up to pay I casually asked if they had far to travel. The response was that his wife was in the hospice as she has bone cancer.
"This family had made a special effort to take trip out to celebrate their daughter's birthday.
"They were trying to make a memory. One which could quite possibly be the last birthday this wonderful lady got to spend with her daughter.
"It absolutely broke my heart that their special day out started with that memory of an ignorant excuse of a human being on her wee power trip, exalting her petty authority without thought or discretion.
"How much more evidence do you need than the woman was actually in a wheelchair ffs. The parking attendant should be absolutely ashamed of her behaviour.
"We never know what is going on in someone else's life. #bekind #sharethelove."
Sign Up To Our Newsletter