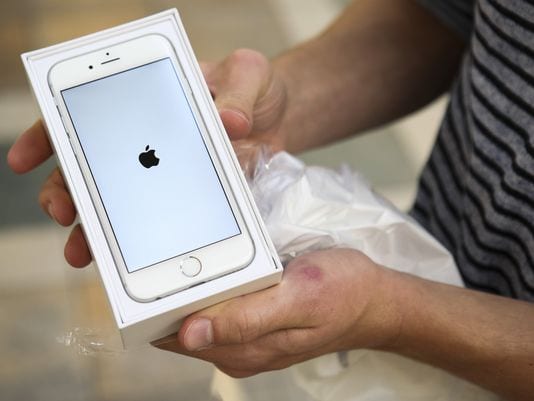 Now this is one incident, if ever there was one, which highlights the age old adage: "If it seems too good to be true it probably is!"
A man in Newry has been royally ripped off after being fooled into thinking he was getting his hands on the latest mobile technology.
And it has led to local police to once again repeat their warning to the public not to be taken in.
The incident happened last Saturday, at Cornmarket in Newry.
The man was approached by a member of the public and offered an iPhone 6 and Samsung H6 for sale.
A price was agreed and the 'seller' walked to a silver Volkswagen Golf and, after receiving payment, appeared to put the goods in a bag.
The bag was handed over and the conman – now as happy as a pig in the proverbial – drove off.
The buyer believed he had bagged a bargain but what he'd actually bagged was a bag.
With two soft drink bottles in it.
Nothing else.
Constable Kelly said: "This individual was fooled into thinking they were getting a bargain when, in reality, they were being ripped off.
"I would advise anyone who is offered goods for sale in circumstances like this to walk away. Only purchase high value goods from a recognised retailer who can provide receipts and proof of purchase.
"Also, if you observe anyone offering goods for sale in this way please contact police immediately.
"If you have information in relation to this incident or would like further crime prevention advice please contact local police on 101."
Read more news:
Police reissue appeal following crash which killed Shannon Weir
Massive £3m park-and-ride facility for Portadown 'to be in place by 2017'
Man killed in single vehicle crash in south Armagh named locally
New £670,000 full-sized 3G pitch officially opened in Markethill
South Armagh drug factory accused 'had been surviving on dog food'
Latest Transport Minister delivers yet another 'no' to Armagh's rail link campaign
Mother of young boy hits out at EIGHT hour wait for out-of-hours call back