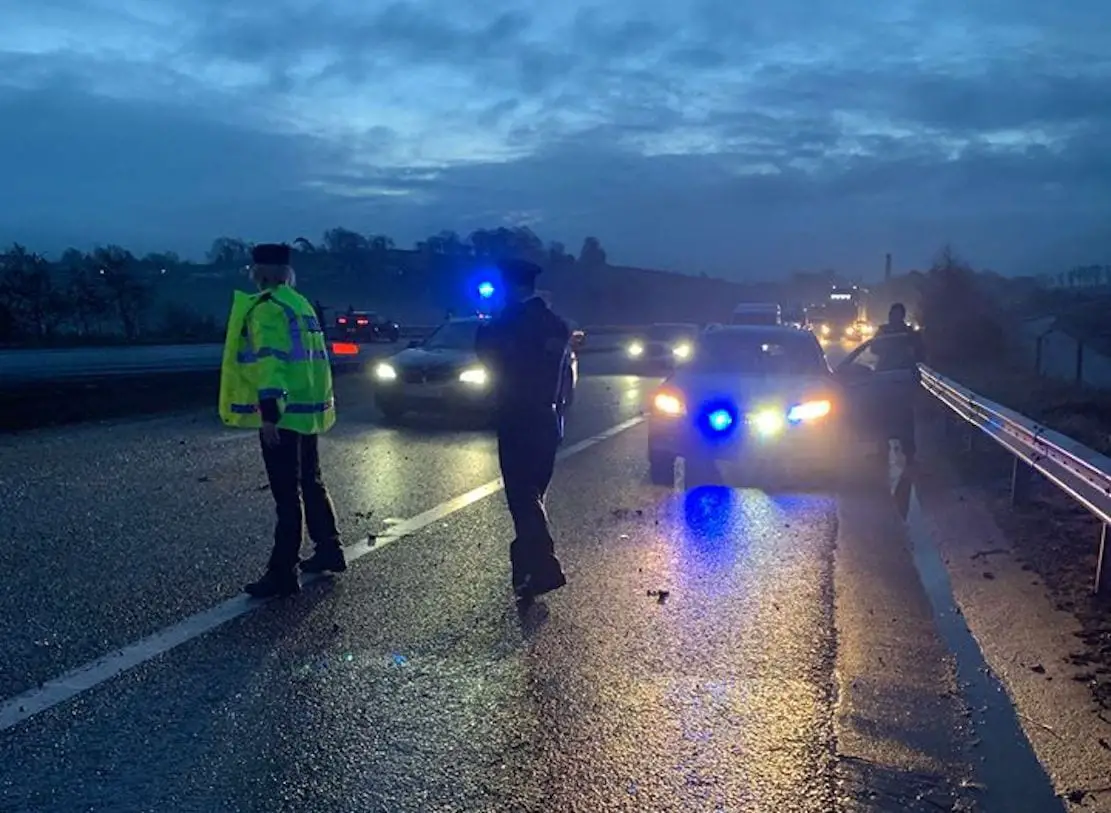 A number of police cars were rammed during an incident involving a suspected stolen car on the A1, near Newry, on Friday night.
The incident, involving ANPR Interceptor, Auto Crime, and local policing teams, saw the southbound lane closed for a period of time.
Police were alerted to a Ford Kuga – suspected to have been stolen in Dungannon in August – travelling southbound on the A1 dual carriageway approaching the border crossing point.
The Kuga was bearing number plates relating to another similar Ford Kuga being used in Great Britain.
A man has been arrested on suspicion of theft of the vehicle, driving whilst disqualified, no insurance and dangerous driving.
Officers from the PSNI Dog section also assisted in follow up searches in the area.
Three police vehicles were damaged as a result of being rammed by this driver, while four officers suffered minor injuries.
Officers will now be following up enquiries in relation to a number of commercial burglaries where this vehicle may have been involved.
Police also apologised to any motorists who may have been slightly inconvenienced on the A1 Southbound late yesterday evening during this incident.
Sign Up To Our Newsletter