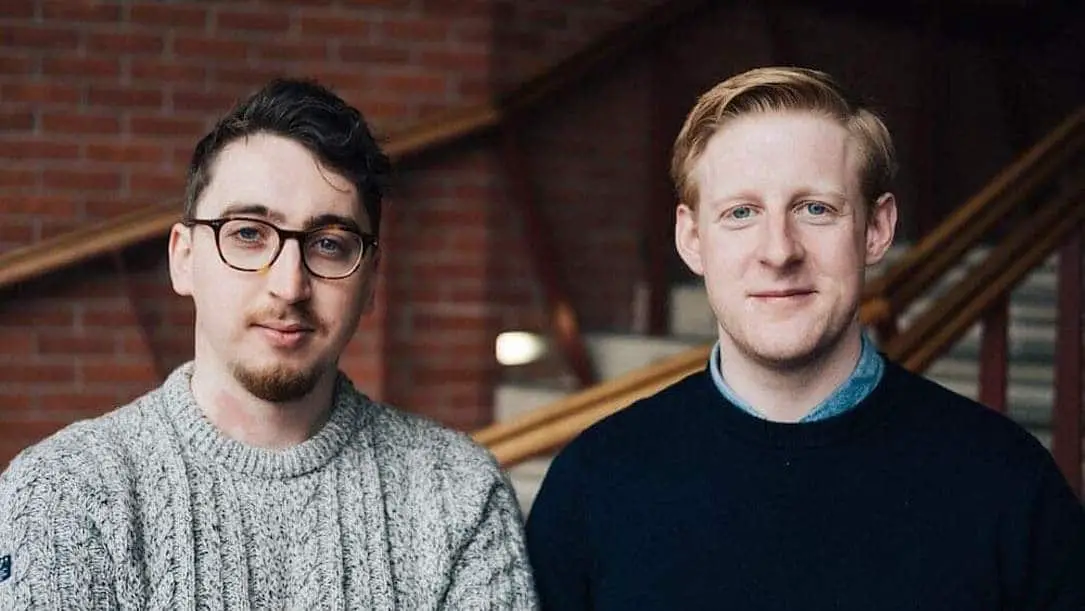 With the world opening up again slowly but surely, how does an evening out at the theatre sound?
I can promise you one thing, should you decide to take a run up to Belfast and pick up a ticket for 'The Border Game' in the Lyric Theatre, you won't be disappointed.
Certainly if you watching anything that's simultaneously hilarious and deeply tragic and also brilliantly acted.
But you don't have to take my word for it. The reviews are in and the critics agree.
Warrenpoint playwright, director and filmmaker, Oisín Kearney, co-wrote 'The Border Game' with his writing partner Michael Patrick, after travelling the length of the Irish border and listening to around 100 people tell their stories about how it has impacted on their lives.
The play is based on a compilation of some of those stories. It deals with the issues the two protagonists, Sinead and Henry – played wonderfully by Liz Fitzgibbon and Patrick McBrearty – faced as a young couple, of differing political and religious backgrounds, growing up on the border.
You might know Oisín and Michael from one of their other ventures 'My Left Nut, a three-part award-winning BBC3 TV series. It was originally the first play that the two college friends collaborated on and when it picked up awards at the Dublin and Edinburgh Fringe Festivals, the pair knew they were onto something.
Their writing partnership continued and another play followed called 'The Alternative,' – their winning entry for a competition – A Play for Ireland.
Oisín and Michael's alternative reality play was based on the notion that partition never happened when the third Home Rule Bill was passed. The premise took them down a Pythonesque rabbit-hole of what ifs.
If you sense a theme here you'd be right!
For this week's podcast Oisín, who is also the Lyric Theatre Resident Assistant Director, tells us all about the above projects and a whole lot more from his impressive CV.
His work is often political, but varies from tragic human rights abuses in his 2019 debut documentary feature film 'Bojaya: Caught in the Crossfire,' about the Bojaya massacre – the worst mass atrocity during the 50-year-long Colombian conflict; to the satirical and outrageously funny in 'Soft Border Patrol' and the Ulster Radio programme 'This One time on the Border'.
For all of this and more, listen here or subscribe and download below.
The Border Game is at the Lyric Theatre until Saturday October 23.
Title music: NEW HORIZONS – Lesion X
Sign Up To Our Newsletter