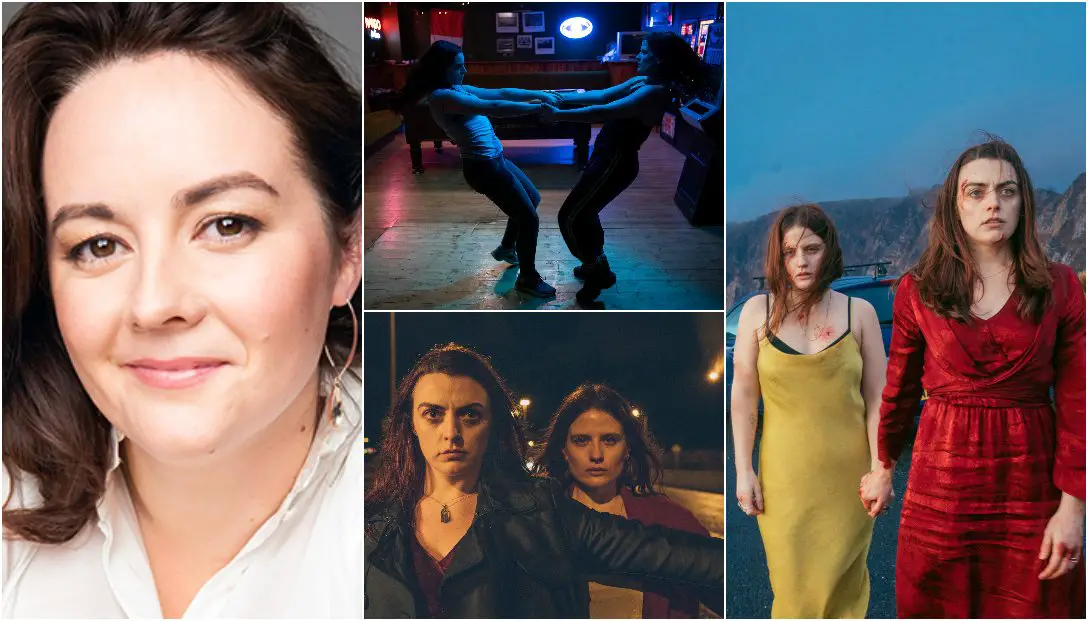 You know when you're watching a film in a cinema theatre and you could hear a pin drop from start to finish, that your time is well spent.
That's what it felt like at a screening in Belfast of Cathy Brady's debut feature film 'Wildfire' ahead of its release on September 3.
The Newry writer and director won Best Director for 'Wildfire' at this year's Irish Film and Television Awards and both of her leading actresses Nora-Jane Noone and the late Nika McGuigan were nominated for Best Actress.
Nika, who tragically died of cancer in 2019, after the film was made, won the award, accepted on her behalf by her father, boxing legend, Barry McGuigan.
The critical success of the film has been a roller-coaster of emotions for Cathy and the rest of the cast and crew. They are excited and delighted that audiences are connecting with the film, yet Nika's absence is sorely felt. At the same time, having had some space to grieve during lockdown – with all red carpet events virtual – they are ready to celebrate the film and to keep Nika's memory alive by allowing her talent and hard work to be recognised.
'Wildfire' is the story of two reunited sisters from borderland Northern Ireland, trying to come to terms with their mother's death. It's a hard-hitting film with mesmerising performances by the two leading actresses.
Cathy knew exactly what she was looking for from this film – which was tailor made for them.
She had her cast before the story, but bit by bit that came together too, inspired by footage she recalled of two Swedish sisters who bizarrely ran into speeding traffic on the M6 motorway in England.
It was later found that the sisters suffered from a disorder called, Folie a Deux or, Shared Psychosis, caused by repressed trauma.
With that Cathy built her film around intergenerational trauma and brought it home to a backdrop of Northern Ireland, where conflict informed the tragic family background of the two sisters.
Cathy had a vision and she knew what she was doing.
She's is no stranger to awards and accolades. Cathy already had two IFTA's under her belt for her short films 'Small Change' (2011) and 'Morning' (2013).
The latter was also selected for the BFI London Film Festival 2012 and won the Short Film Nominee prize for the European Film Awards at the Cork Film Festival. Cathy was named one of Screen Daily's Stars of Tomorrow. She has eight award wins and seven nominations for projects she has worked on, including the BAFTA nominated drama-thriller 'Glue' that she directed on in 2014.
'Wildfire' took six years to complete and Cathy and Nora-Jane have been promoting it since it debuted at the Toronto Film Festival in 2020.
For this week's podcast Cathy took time out of her hectic schedule to chat with Armagh I over zoom and tell us all about the making of the film, the respect and admiration she has for Nora-Jane and Nika and how her own career evolved from fine art to making movies.
For all of this and more, listen below or subscribe and download here: Apple Podcasts – Google Podcasts – Spotify.
Title music: NEW HORIZONS – Lesion X
Sign Up To Our Newsletter