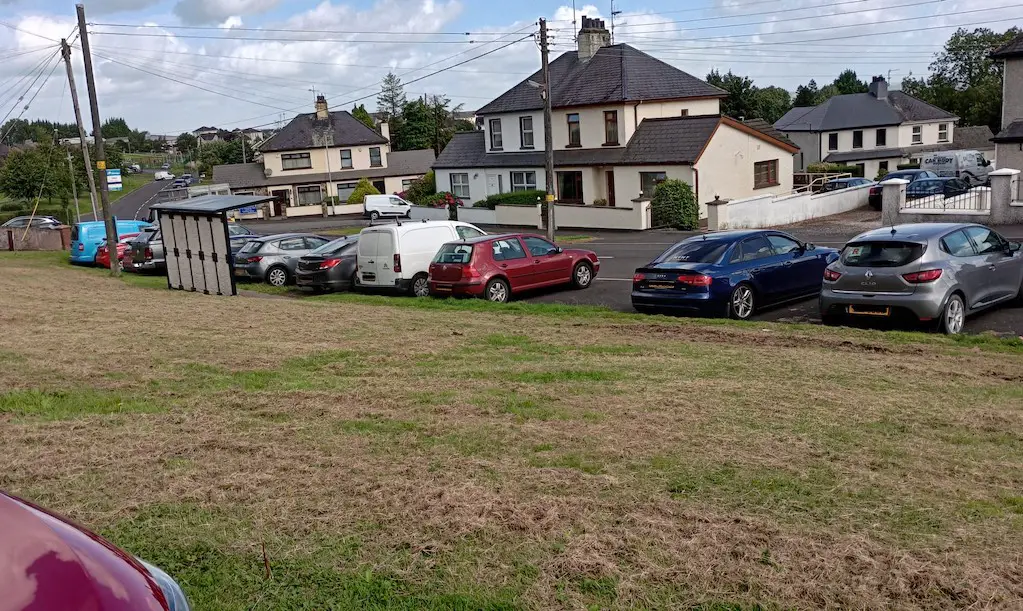 Motorists parking in a bus stop at Newry have been branded "inconsiderate" and accused of putting lives at risk.
And essential healthcare workers are being hampered from attending "vulnerable patients" due to those same individuals.
Now a site meeting with roads officials is being planned at Patrician Park in Carrivemaclone.
And local Councillor Michael Savage says his hope is to have signage installed to advise motorists not to cause obstructions in the area of the bus stop.
He has appealed to car owners to show consideration when parking in the vicinity.
The SDLP representative was speaking after being contacted by "long-suffering residents" in the area.
Said Councillor Savage: "After recently meeting with local residents in Patrician Pak, I was dismayed to see first-hand the level of danger and disruption that a small minority of inconsiderate motorists are causing to local families when parking their vehicles.
"Essential healthcare workers are struggling to get access to vulnerable patients in their homes in the area as the motorists from outside the area have resorted to park up in the heart of Patrician Park directly outside residents' homes.
"Residents explained to me the majority of cars are only there on weekdays from early morning to around home time, leading them to assume they belong to workers who are commuting onwards to the South for work.
"One of the main areas for concern is the bus stop at Patrician Park, given the school term will be starting soon, we must do all we can to ensure the road safety of school children and all bus passengers who use this shelter on a daily basis.
"Cars parked in the bus stop means that children have to walk into the middle of the road to board the bus to school raising serous road safety concerns.
"I have therefore written to DFI Traffic Management and secured a site meeting with the aim of installing 'Keep Clear Bus Stop' road markings.
"Once installed, the police will be able to ticket and fine any motorist who continues to park illegally. I have additionally requested that PSNI local command do all they can to enforce parking right across the area.
"As you will be aware, in recent years, I along with my SDLP colleague Justin McNulty MLA fought hard to obtain double yellow lines further up the road around Flagstaff Road and Cloughoge Chapel, as at the time, obstructive and dangerous parking was taking place there also. The problem now seems to have shifted on to the wider Carrivemaclone area.
"I will also be contacting the Housing Executive with the aim of them erecting 'Residents Parking Only' signage which will hopefully alleviate the issue even further.
"The SDLP will continue to lobby hard for more parking facilities for ride-sharing motorists and cross border commuters, in the meantime I ask all those who park in the area to do so with consideration and not to obstruct access for residents, carers and emergency services."
Sign Up To Our Newsletter