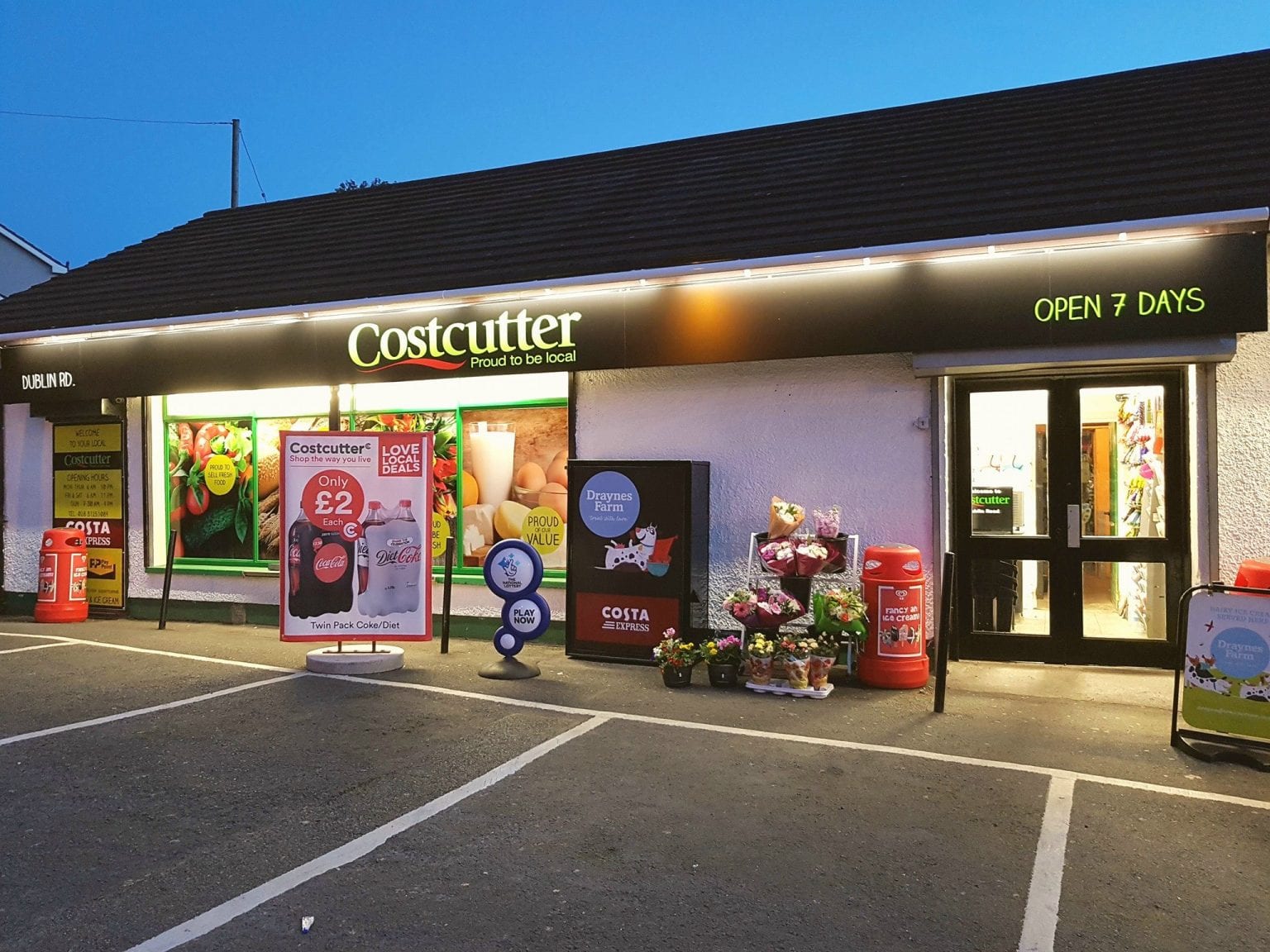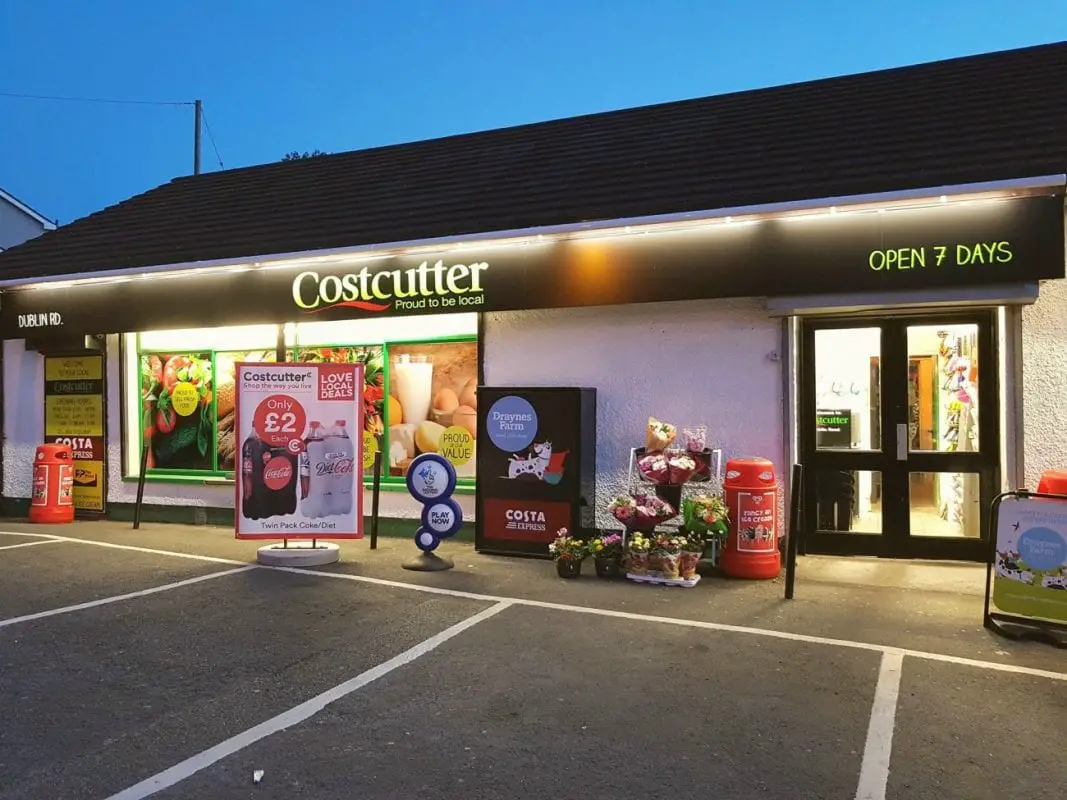 The owners of a Newry convenience store, which had a member of staff robbed at gunpoint on Monday night, has branded the perpetrators "scum of the earth".
The robbery happened at the Costcutter on the Dublin Road just before 9.30pm, when two masked men entered the store before demanding cash and cigarettes.
Owners Craig and Alistair Crossey-Truesdale took to social media late last night to condemn the horrifying incident.
"We are a family business, myself, Alistair and Jonathan, our son, tonight we were robbed at gunpoint," Craig stated in an emotional Facebook video. "We had a staff member, a young fella just going about his day during his shift when he was robbed a gun point," he added.
"This is just not acceptable, not only for the community but for this young fella, this young fella has opened his hands everyday to ourselves and always one to help and for him to go through this tonight is just not acceptable.
"Everyday we go into the store and make sure that everybody gets served as a community and part of that is serving customers that we may or may not know but we treat them like friends everyday and for somebody to come into the store tonight and actually rob the place.
"To be honest, they got away with very little but it is the principle of it, it is like somebody coming into your house and robbing you and taking a picture, it is not the item they have took, it is that they have done it and that's what gets us tonight, it is that they have done it".
Craig explained that the perpetrators had been masked. "They are scum, just f***ing scum of the earth, I am sorry for swearing, I am just so angry that somebody can come into your community store.
"We have been here three years in business and in those three years we have served thousands and thousands and thousands of customers, and tonight, within seconds, somebody has come in and squashed everything we have done as a community, as a store, open multiple hours, from half four in the morning to 11 o'clock at night nearly everyday.
"But what has that given us, because a young fella is sitting at home, more than likely crying his eyes out that somebody has held a gun to his head."
Craig said whether the gun was genuine or not, it still does not matter.
"I just cannot fathom why somebody would do that in these days, we have so much going on in the world and tonight somebody has just done that, I am lost for words," he added.
"The young guy that was working tonight, we owe him everything as we owe all of our staff everything. Everybody talks about frontline NHS staff, which are fantastic, but tonight our staff, our front line staff has been voided because somebody wants £100, I just don't understand".
Alistair commented: "There is no way to understand how our member of staff is feeling tonight, for somebody to come up in a car full beam on so we could not make out the registration on the car or anything.
"But at the end of the day its the principle of them possibly being even one of our customers coming into store, knowing that our store open from half four in the morning to 11o'clock at night, what's the point in doing it anymore.
"I am glad member of staff was not hurt, that we are not sitting here with a disaster on our hands."
This morning the store confirmed that they would be reopening with new hours and thanked the community for their support.
A PSNI spokesperson appealed for information: "Two masked men entered the shop shortly before 9.30pm and demanded money and cigarettes.
"One of the men was reported to have been carrying a suspected firearm. Money and cigarettes were handed over and the men left the scene in a dark coloured Volkswagen Golf car.
"There were no reports of any injuries however a member of staff was left badly shaken following the incident."
Sign Up To Our Newsletter