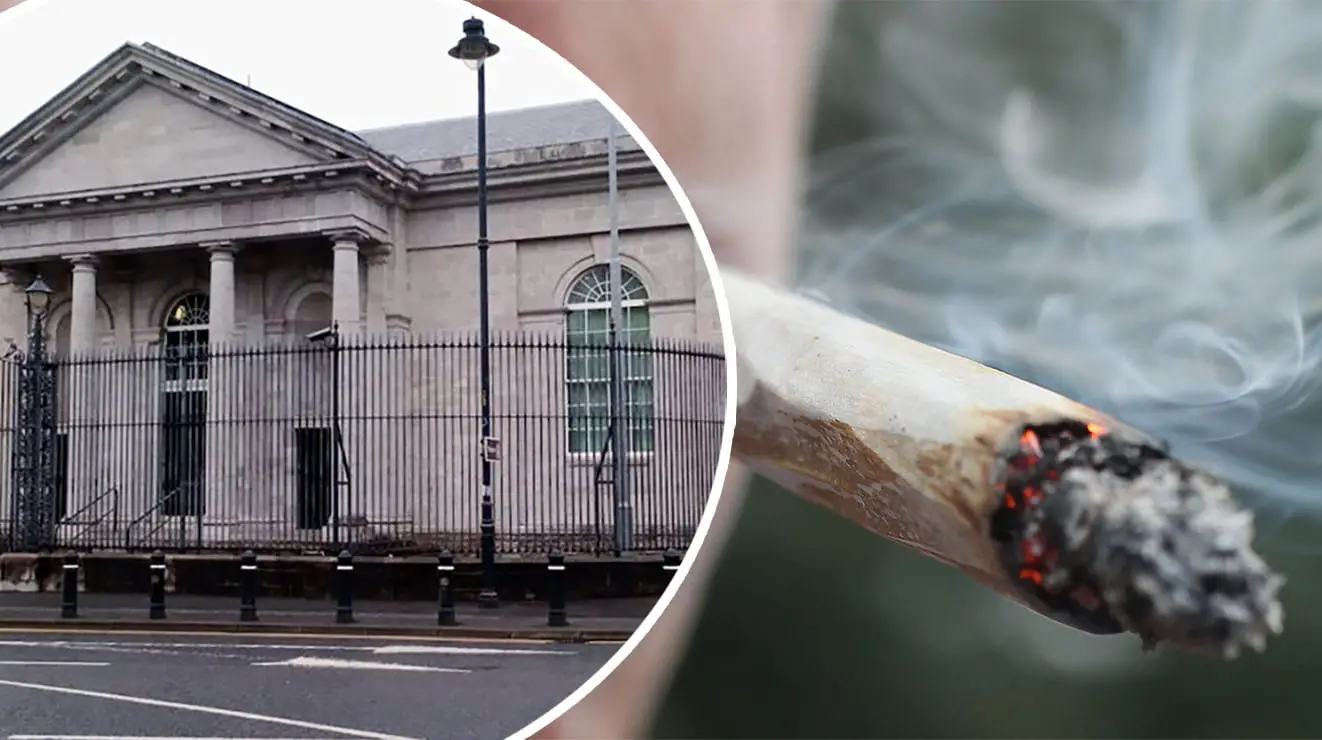 A Newry man can "count himself lucky" after being handed a £500 fine for possession of cannabis, according to the district judge.
The 20-year-old was informed that he could have lost his licence and his mother's car, which he had been driving when detected, could have been destroyed.
Tobias Woods, of Crannard Gardens, pleaded guilty to possession of a Class B drug at Craigavon Magistrates' Court on Friday.
It was heard that on May 15, the defendant was stopped on the A1, Dromore. Upon speaking to Woods police detected a strong smell of cannabis.
When asked if we was in possession of the substance, the defendant handed police a blue container which inside had a small amount of cannabis.
During a notebook interview, Woods made full admissions stating that the drug was for personal use.
District Judge Bernie Kelly asked the defendant, who represented himself, if he was the owner of the vehicle he was stopped in.
Woods informed the judge that it was his mother's car and that she was present at court.
District Judge Kelly stated: "Well she can tell me why I shouldn't take her car along with your licence away.
"If a vehicle is used to commit a criminal offence, I can take the car, destroy it and disqualify you from driving."
Woods' mother told court that she did not know that he was committing this offence in her car.
District Judge Kelly said: "You know he takes drugs, he has been cautioned for it before. He thinks so little of his mother he will commit a criminal offence in her car."
Woods stated: "I don't think little of my mother. It was a mistake".
District Judge Kelly commented: "It is not a mistake. The first might have been a mistake."
She then asked the defendant's mother: "Is he ever going to get a key to one of your vehicles ever again?"
Woods' mother confirmed that he would not.
The defendant told court that he used the drugs to treat his depression.
District Judge Kelly stated: "If I thought your GP was recommending cannabis for any medical condition, I would be contacting the GMC after I dealt with this case.
"Mr Woods, I suggest the following, if you do not want to lose your licence I suppose you change your attitude. When I was younger they taught us to respect our elders."
She continued: "If I let you out of this court with a simple fine and a destruction order for the drugs, you can count yourself lucky."
Woods was ordered to pay a fine of £500, along with the offender's levy of £15, within 20 weeks.
There was also a destruction order made for the drugs that were seized.
Sign Up To Our Newsletter