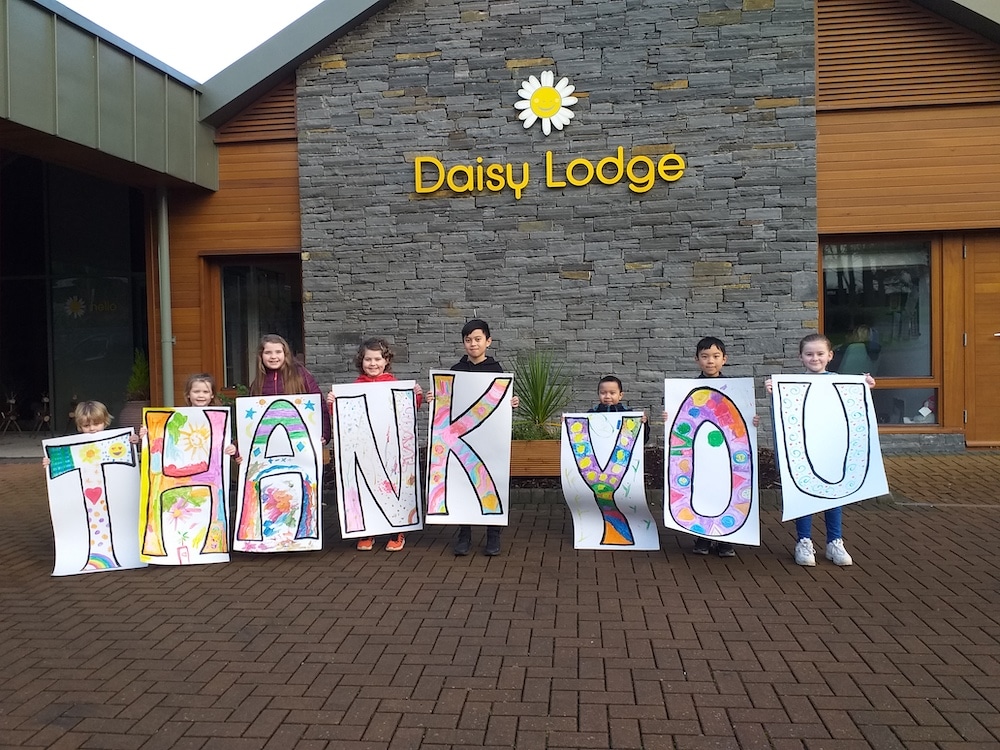 A Newry company has donated £10,000 to ensure the Cancer Fund for Children can keep its essential support going during the Covid-19 crisis.
As a result of Re-Gen Waste's generosity, CFFC can continue to provide children and young people with much needed individual support and run its group work, during lockdown.
Like many charities, a major impact of the pandemic is that the charity is now experiencing a financial crisis; 90 per cent of their income is derived from fundraising, made possible by the generosity of the public.
With cancelled fundraising events and corporate and community fundraising at a complete standstill, Coronavirus has had a catastrophic impact.
Phil Alexander, CEO of Cancer Fund for Children said:  "Unfortunately, we have had to temporarily close our therapeutic short break centre Daisy Lodge, however we have adapted our working practices to ensure at-risk families are kept safe and we will continue to accept referrals for support.
"Due to the generosity of organisations like Re-Gen, we have been able to retain four of our cancer support specialists, who will deliver individual and group support to children and young people online and by phone, helping to reduce isolation, respond to any worries they may have and crucially connect them with other young people experiencing cancer.
"They will also continue to run our choir, online video seminars, parental support and offer ongoing advice. Re-Gen's kind donation will ensure there is continuity of support during this crisis."
Joseph Doherty, Managing Director of Re-Gen Waste said: "Cancer Fund for Children is one of our nominated charities that we support on an ongoing basis, so when Phil reached out to us for help, we gladly reciprocated.
"Cancer and how it affects children and their families, will not stop during this unprecedented crisis, we want to ensure these children and young people are not abandoned as we know the issues they are facing are so complex for themselves and their families."
Email fundraising@cancerfundforchildren.com for details on how to make a donation.
Sign Up To Our Newsletter