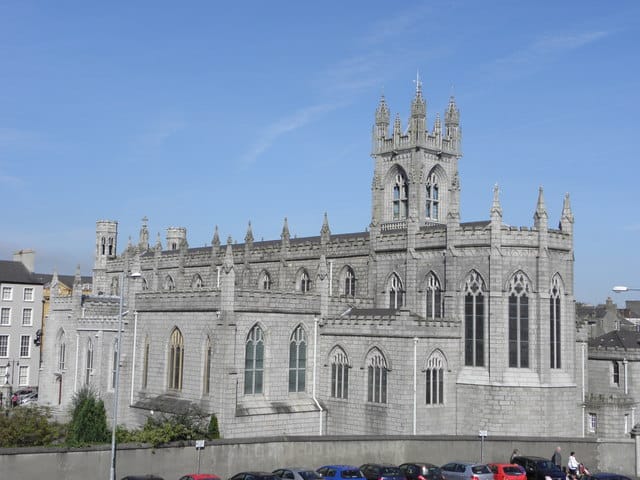 Mass-goers have been asked for their "ideas" on how to help balance the books after Newry Parish confirmed it was over £1.2 million in debt.
The call came as the Parish Finance Council released its annual financial statement, which gave a picture of the state of affairs as of New Year's Eve past.
In a statement, it said: "The recent past has been difficult as we come out of COVID with reduced Mass attendances. We are trying to improve our collections and financial position.
"There has been an improvement in our contributions from direct debits to the Parish and in the cash put into the baskets at the weekly collection at Mass.
"However, the Parish still has to deal with a debt of £1,235,157.88, mostly incurred in the refurbishment of the Parish Centre and the maintenance of our three churches and Parish Centre."
The financial statement shows an increase on the previous year on weekly and monthly collections, although total income itself had dropped slightly, from £567,049 in 2021 to £559,056 last year.
At the same time, total expenditure had increased from £605,420 in 2021 to £790,172 in 2022.
There was also a deficit for the year before capital expenditure of £231,116.
With the estimated debt put at over £1.2 million – as detailed in the statement from the Finance Council – parishioners are being asked to put their thinking caps on and help.
The Finance Council statement adds: "We appreciate all those who make an ongoing financial contribution to the Parish and welcome your ideas on reducing the debt and improving our financial position."
News of the ongoing debt which needs to be addressed comes eight months after two controversial moves by the Newry Cathedral Parish.
In January, Armagh I reported on how newlyweds in some County Down parishes were to be charged £400 towards the cost of their nuptials, with an enhanced fee to help cover the bill for lighting and heating the church.
There was also a £20 'suggested donation' for baptisms, with collections at First Communion and Confirmation ceremonies, as it was warned that parishes may be "unable to make ends meet if we are to keep all the Churches open".
And just two days later we reported how bereaved families in Newry were to be asked to stump up £350 to cover the cost of a funeral to help cover rising costs for the Church.
Newry Cathedral Parish had written to local funeral directors asking them to "negotiate" the fee with the families who would be expected to pay £250 and a £100 stipend for the priest.
Sign Up To Our Newsletter