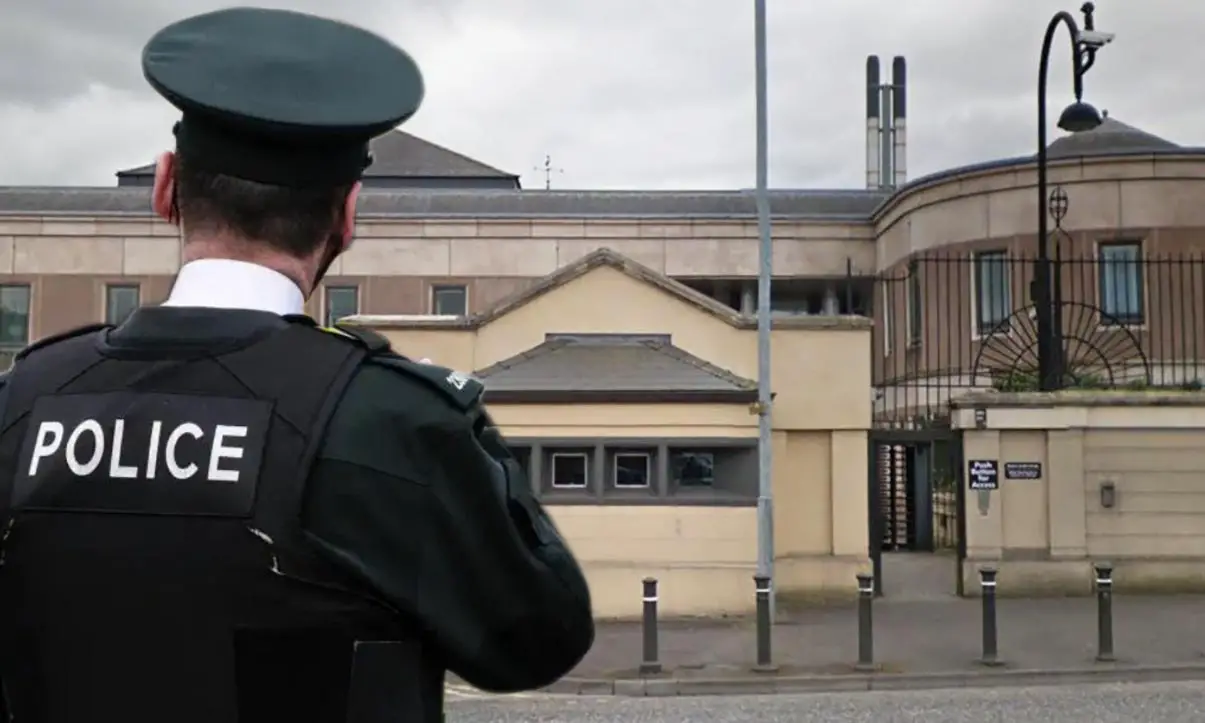 A man who strangled his partner, who ended up fleeing to the safety of a neighbour's home, has been sentenced to three months in prison.
Court heard that the 30-year-old defendant initially called police claiming that it was he who had been the victim of an assault.
Brendan Anthony Kelly, of Chapel Hill Mews in Lisburn, pleaded guilty to common assault, theft and assault on police at Newry Magistrates' Court on Wednesday, where he appeared via videolink from Maghaberry.
Prosecution outlined that on April 21, at 12.34am, police received a report from the defendant alleging he had been assaulted by the injured party, his partner.
The injured party could be heard shouting for help in the background of the call, before Kelly hung up.
Police were unable to get back in contact with the defendant and officers attended the injured party's home, but no one was there.
She was later located at a neighbour's home. The injured party was in a distressed state and had red marks on her throat.
The victim explained that she had been awakened by the defendant and, when she asked were he had been, an argument ensued.
Kelly then attacked her, pushing her to the floor and putting both of his hands around her neck.
The injured party ran off with plans to phone police but realised she did not have her phone. She then ran to neighbours for help.
Police contacted the defendant on the number he had previously called from, which belonged to his partner. Kelly refused to disclose his location but stated he would present himself to police the following day.
Police had not been able to locate the defendant until May 4, when officers in Belfast city centre spotted him getting into a taxi.
Kelly then had to be taken to hospital for treatment, but whilst there he became aggressive and abusive to hospital staff.
When he was handcuffed, the defendant then spat on a police officer.
During interview, Kelly denied the offence, claiming he had been the victim as the injured party had slapped and attacked him.
In relation to the phone, the defendant said his partner had let him use it; he had forgot it was in his possession and was unsure of its whereabouts.
Defence solicitor Garrett Greene stated that this was a plea at the earliest, adding that despite the facts his client was only prosecuted for common assault and "not anything more serious".
District Judge Amanda Henderson commented: "Strangulation is still an aggravating feature."
Mr Greene said: "Both parties are on the Subutex heroin replacement programme. They have been in a long term relationship and both have addiction issues.
"However, they have now separated and Mr Kelly is in a new relationship with a woman in Belfast."
He added: "You can see from Mr Kelly's record every case has resulted in immediate custody. He has never benefited from alternative disposal or a suspended sentence.
"At this point he has spent five weeks on remand for these offences."
District Judge Henderson stated: "This is the sixth assault in the last five or six years. It was in a domestic setting and does cross the custody threshold."
Kelly was sentenced to three months in prison for the offences.
Sign Up To Our Newsletter