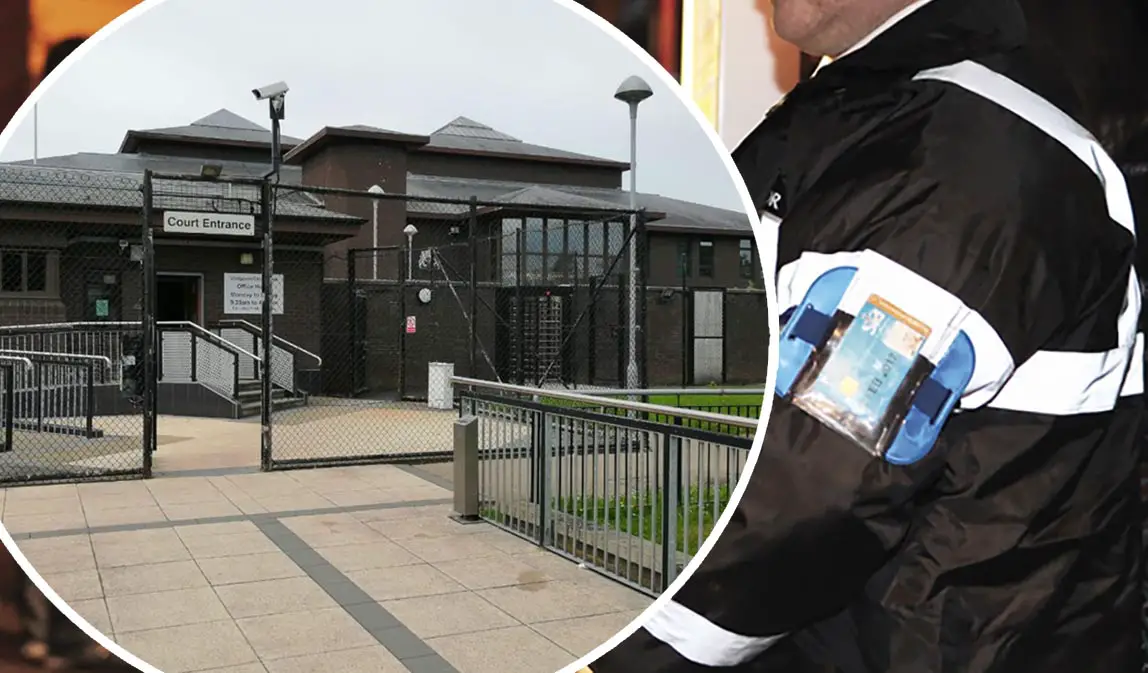 A Newry man who called a member of door staff at a club a "P**i b*****d" has been handed a suspended prison sentence as the offence was judged to be "aggravated by hostility".
Court heard that following his arrest the 30-year-old also cleared mucus from his nose and threw it at a police officer.
Ciaran Connor, of High Street, pleaded guilty to assault on police, resisting police and disorderly behaviour at the city's Magistrates' Court.
Prosecution stated that the disorderly behaviour charge was deemed to be aggravated by hostility, a matter which was to be contested by defence barrister Stephen Campbell on the papers.
The prosecuting lawyer outlined that on July 9, police were called to the Irish National Foresters Club in Newry regarding a male who was acting aggressively towards door staff.
Upon arrival, officers observed a male, identified as the defendant, shouting and referring to one particular member of staff as a "P**i b*****d".
The verbal abuse continued despite warnings, and at 10.45pm police arrested Connor but he resisted as they attempted to put him in the rear of a police car.
A cell van was tasked to the scene. The defendant continued to act aggressively shouting "Brit b*****ds" at officers.
He then proceeded to clear mucus from his nose and throw it at one of the constables.
Connor continued to act aggressively and had to be forcibly placed in the police cell van.
Mr Campbell stated that his client had "far too much to drink" and had "given off" after he felt he was unjustly ejected from the premises.
He argued that this was not an offence aggravated by hostility, claiming that if someone had been "bald" or "overweight" they would have received the same abuse from the defendant.
District Judge Eamon King ruled that the disorderly behaviour was aggravated by hostility towards one member of staff based on his ethnicity.
Connor was sentenced to four months in prison suspended for a period of two years.
Sign Up To Our Newsletter