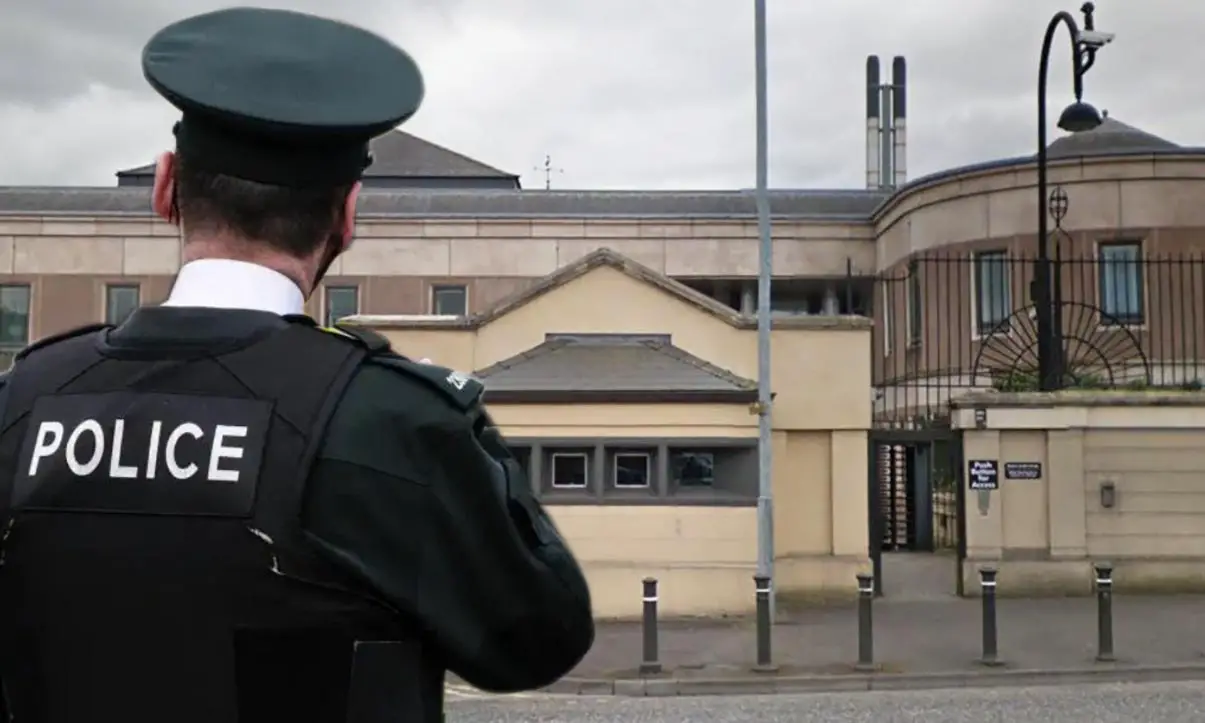 Detectives allegedly uncovered evidence of "large scale supply and importation of drugs" after they lawfully hacked an alleged dealer's encrypted phone, a court heard on Wednesday.
Appearing at Newry Magistrates' Court, sitting in Lisburn, via videolink from police custody, 45-year-old Victor Notorantonio confirmed he understood the five charges against him.
Notorantonio, from Cairn Grove in Newry, was charged with being concerned in the supply of class A cocaine and class B cannabis, simple possession of cocaine and two counts of possessing criminal property, all alleged to have been committed between March 25 and June 15 this year.
While Detective Constable Hamilton have evidence that she believed she could connect Notorantonio to the offences, prosecuting lawyer Robin Steer said there were objections to bail, outlining that "essentially, this is an investigation where the police obtained data from a mobile phone…obtained under authorisation, indicating large scale supply and importation of drugs."
He described that during a search of Notorantonio's home on Monday, officers seized a "small quantity" of cocaine along with two mobile phones, two tablets, two pay as you go SIM cards, digital scales, financial documents and a "pink notebook with transactions and a dealer list as well as £12-13,000 in cash."
The court heard that during the search, Notorantonio had been "sitting on the sofa in the living room" and beside him, under a blanket, police uncovered a "black encrypted phone".
There was also a Samsung mobile phone in his pocket and while Notorantonio denied any knowledge of the "Encro phone," police believe the two devices are linked through messages.
Mr Steer said that on the Encro phone, police had uncovered "a large quantity of messages relating to the supply of class A and B drugs," adding that police feared if Notorantonio was granted bail, he was likely to commit further offences or interfere with the investigation
He claimed that as well as being involved drug dealing, police believe Notorantonio "is part of a large scale criminal network" and if freed, he would contact the "large number of other suspects" police want to speak to or "obstruct justice and destroy evidence."
DC Hamilton also revealed that on the day of the search, Notorantonio had been attacked and beaten by a gang of men so police had fears for his own safety.
Defence solicitor Ciaran Toner said Notorantonio had given an innocent explanation for the presence of the cash, claiming that some of it was from the sake of a van, a portion was savings and the rest was to be a wedding present for his daughter.
He submitted that with a clear criminal record and the prospect that the case could take more than a year to be investigated and dealt with, bail conditions could be put in place to address police concerns.
Despite those submissions, District Judge Amanda Brady said that with an ongoing police investigation at an early stage, "the bail application cannot succeed today" as there was a risk of him interfering with that investigation and "a risk to his own safety."
Notorantonio was remanded into custody and the case adjourned to July 15.
Sign Up To Our Newsletter