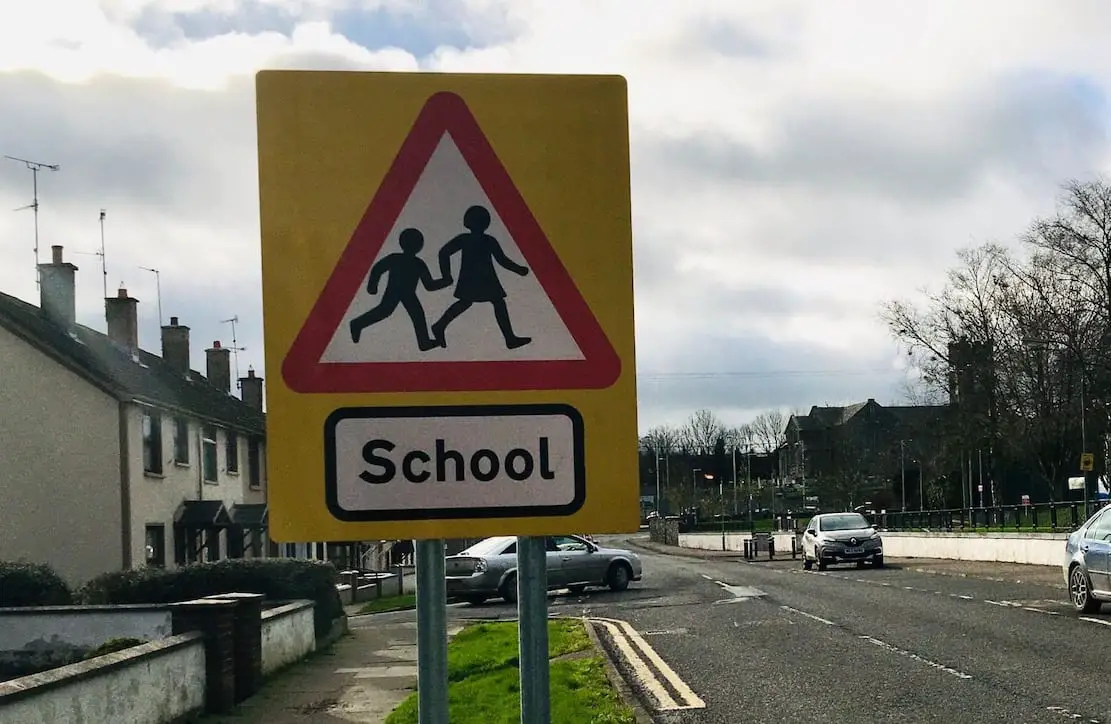 A council bid for a ban on motor vehicles outside busy schools has been knocked back thanks to Stormont bosses having to "ruthlessly prioritise" spending.
'School Street' schemes have already been implemented in areas in the Republic of Ireland and Great Britain in recent years.
The proposed safety measures include temporarily closing off roads outside schools to traffic at drop-off and pick-up times to improve safety.
The Newry, Mourne and Down District Council (NMDDC) motion had been brought to the chamber by Downpatrick SDLP rep Gareth Sharvin.
He said: "The School Street schemes in the Republic of Ireland and GB, which close the roads outside schools during drop-off and pick-up times, have the multiple benefits of improving road safety for pupils, encouraging active travel to school by walking, cycling and public transport, and improving the air quality around schools.
"We do not have the statutory powers to introduce such a scheme in Newry, Mourne and Down, either in pilot or permanent form.
"I call on the Department for Infrastructure to bring forward urgently a School Streets pilot project in Newry, Mourne and Down, identifying a number of pilot schools across the district."
However, the DfI permanent secretary, Dr Julie Harrison in a letter to be shown in chambers next week, has stated that her department may not be able to pursue such safety measures due to an "incredibly challenging environment".
It reads: "I have now had a few enquiries in relation to the School Streets policy, but I'm sure you will appreciate that it is the role of a minister to provide instruction and direction on policy once a new Assembly is in place.
"However, I can advise that we do keep abreast of emerging issues relating to the school streets scheme and therefore will keep this matter under consideration.
"In the meantime the department continues to improve safety for our children and provide opportunity for active travel to and from school.
"Part-time 20mph speed limits have been installed at 215 schools and the department launched a 'Think before you Park' road safety campaign in November 2021 to highlight the dangers associated with pavement parking.
"As we look forward into what is likely to be an incredibly challenging operating environment, I would want to be clear that the department will have to ruthlessly prioritise against our legal obligations and that, as things stand, I do not see how we will be able to continue with many of the initiatives that we would want to progress."
Sign Up To Our Newsletter