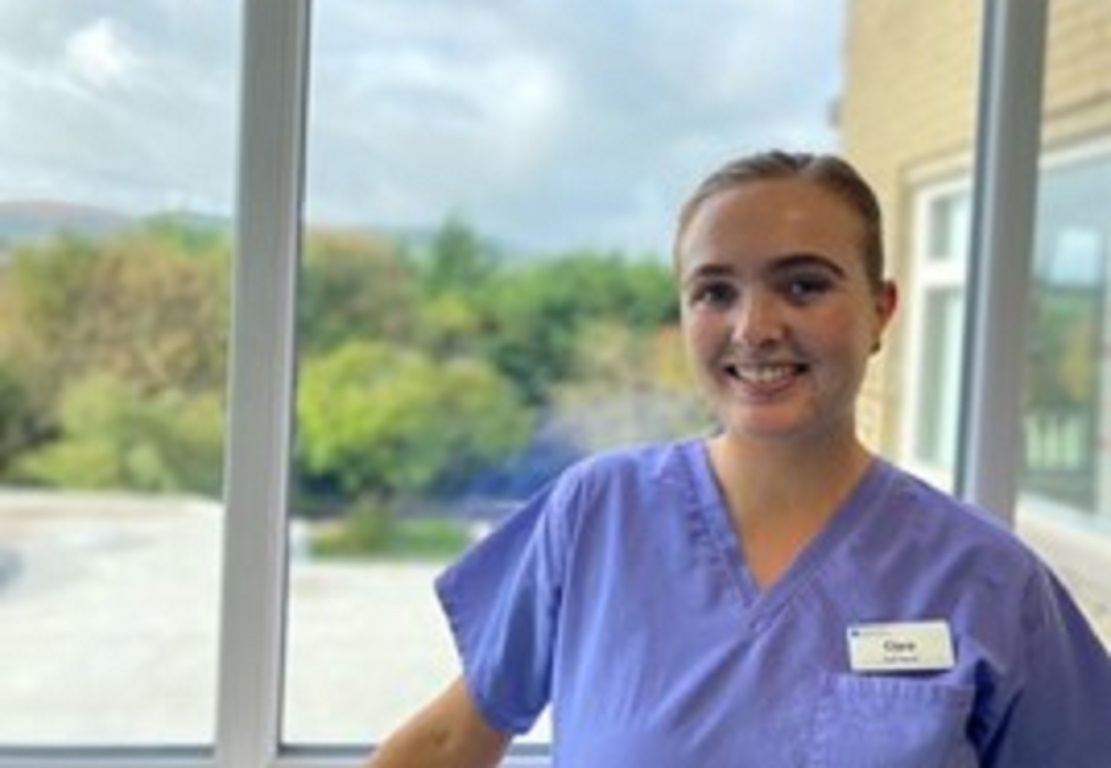 Staff nurse at Southern Area Hospice Clara Orr will be aiming to spread a little joy and compassion this Christmas Day.
Clara, who will be on duty along with her colleagues, says she enjoys working over the festive season, explaining, "it makes you feel good to help those who need you most".
Although Christmas Day is undoubtedly special, Clara says she tries to keep spirits high all year round, not just during the festive period.
"I think it is important to build relationships with your patients and treat them with kindness and compassion – along with a smile," she said.
"The pandemic has been very challenging time for us here in the hospice, not only for the staff but for the patients and their families.
"The world as we knew it changed dramatically, starting from the introduction of hand sanitizing stations and social distancing to wearing of PPE and restricting visiting.  We added our names and our photos to our uniforms, but it isn't the same.
"Even the simplest thing of not being able to hold a patient's hand or give a family member a hug when they are dealing with a very difficult time in their lives has been very difficult."
However, she said the team at Southern Area Hospice have adapted to the situation and are determined to "deliver the best possible care to those who need it".
When she is off duty this Christmas, Clara plans to spend time "safely" with loved ones.
Sign Up To Our Newsletter