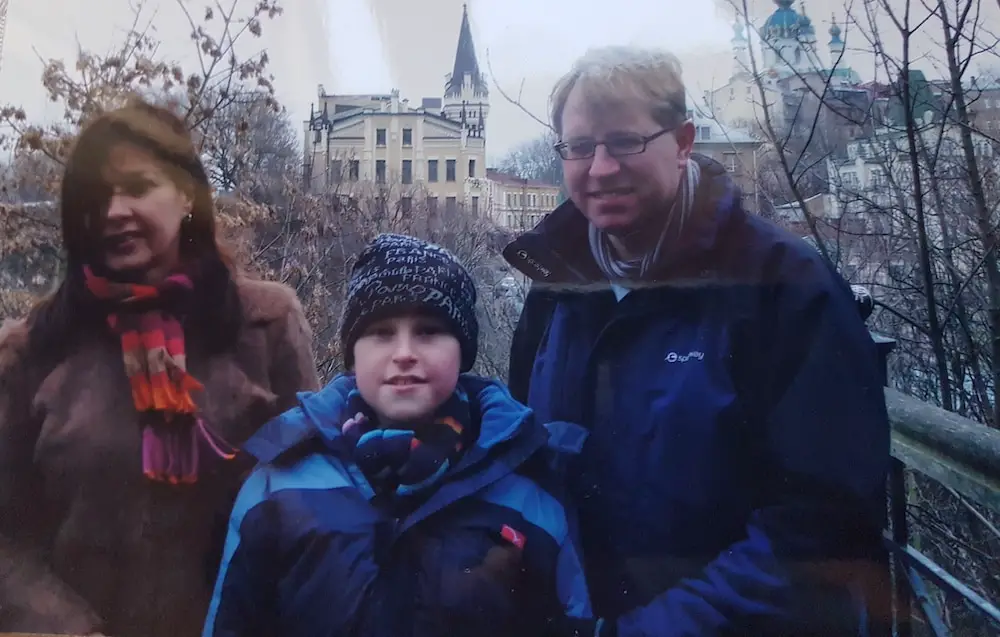 A heartfelt show of cross chamber political support has been shown for a Newry councillor and his Ukrainian family following the Russia's invasion of the European country.
Councillors across the chamber united in to express their solidarity with the Ukrainian people following an additional motion added to Monday night's full council meeting to urgently react to the spike in fuel and energy costs due to the war.
Newry councillor, Gary Stokes (SDLP) thanked his chamber colleagues for their show of support as he reflected on those he knew struggling to survive in his wife's home country of Ukraine.
"I was really touched last night by the very genuine concern and disgust at what is going from colleagues from all sides of the chamber," said Cllr Stokes.
"My wife Natasha is from Kyiv, we will be married 25 years next month.
"Most of our friends have stayed in Kyiv.
"They are reduced to living in the basements of their apartment blocks as it is too dangerous to stay in their apartments.
"We have watched their children grow up and it is impossible to comprehend what they are dealing with.
"Our son Andre was in Kyiv in January staying with friends while the Christmas markets were still on.
"Our friends lives have been transformed in a matter of days in a way none of us can imagine."
Given the worsening economic crisis in the UK due to the war in Ukraine an additional motion was brought forward to engage with the Chancellor of the Exchequer to support households adversely affected by high rising oil, gas and electricity prices.
The motion has also requested for the 10 other councils in Northern Ireland to do the same for their residents.
The charitable reaction from people and groups in the NMDDC area to the Ukrainian crisis has been recognised by Cllr Stokes and his family.
"The response from local people has been amazing in terms of donating aid and offers of accommodation," added Cllr Stokes.
"People can also help by donating to the UK charities that have come together and the Irish Red Cross.
"I would like to simply say 'dyakuyu' that is the Ukrainian word for thank you," said the councillor.
Sign Up To Our Newsletter