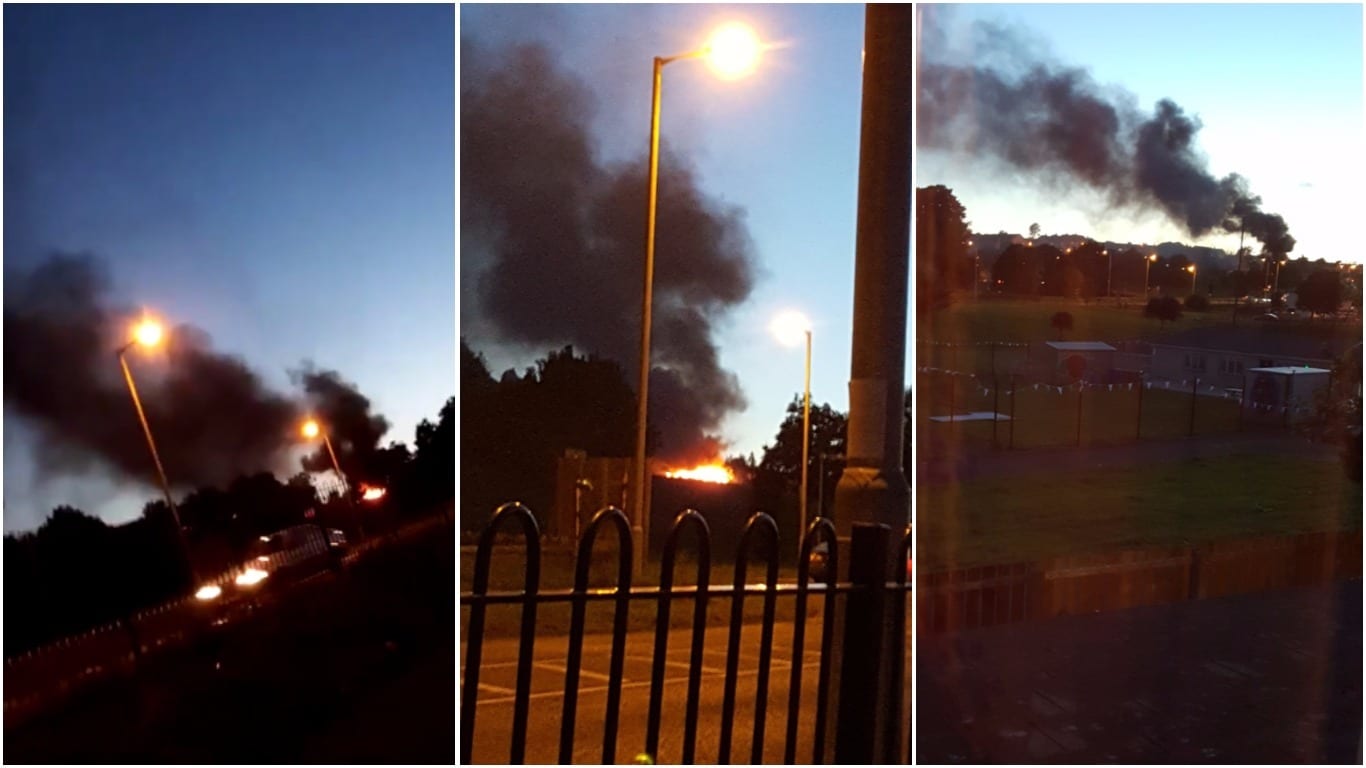 Emergency crews were attacked by a group of youths as they were called out to attend a bonfire in Newry last night (Tuesday).
Firefighters were called to the scene on the Camlough Road shortly before 9pm.
When they arrived they were set upon by a large group of young people who began throwing stones and other objects.
They were forced to leave the scene.
One eye-witness told Armagh I that a number of passing motorists were also targeted, with cars being pelted with stones.
Bonfires are lit in some nationalist and republican areas August 9 to mark the introduction of internment in 1971.
However, dissident republicans opposed to the peace process have revived the 9 August bonfire tradition.
Flames of defiance against Newry & Armagh Sinn Fein, an Anti-Internment bonfire at Derrybeg, Newry burns brightly. pic.twitter.com/x63XlJAjwf

— John Mc Cabe (@johnmccabe1948) August 8, 2017
A spokesperson for Northern Ireland Fire and Rescue Service (NIFRS) said: "Northern Ireland Fire & Rescue Service received a call at 20.53 to attend a bonfire in the Camlough Road area of Newry last night.
"On arrival the crew came under attack from a crowd of youths throwing stones and as a result had to withdraw from the scene.
"Thankfully there were no injuries to firefighters and whilst no damage was caused to the appliance, we would appeal to the local community not to threaten or attack firefighters responding to emergency calls.
Omg @BelfastLive youths throwing stones at camlough road while massive fire is lit. And traffic jam pic.twitter.com/145dHpzmye

— Emma-Clare Connolly (@EmmaClare006) August 8, 2017
"Firefighters are very much part of the local community, working tirelessly to save lives and whose job is dangerous enough without this type of extra threat.
"These attacks are not only socially unacceptable but they can have very serious consequences and can impact upon our ability to respond to other emergencies in the local area.
"One attack on our Firefighters is one too many – it is not just an attack on our Firefighters but is an attack on the whole local community."
Sign Up To Our Newsletter