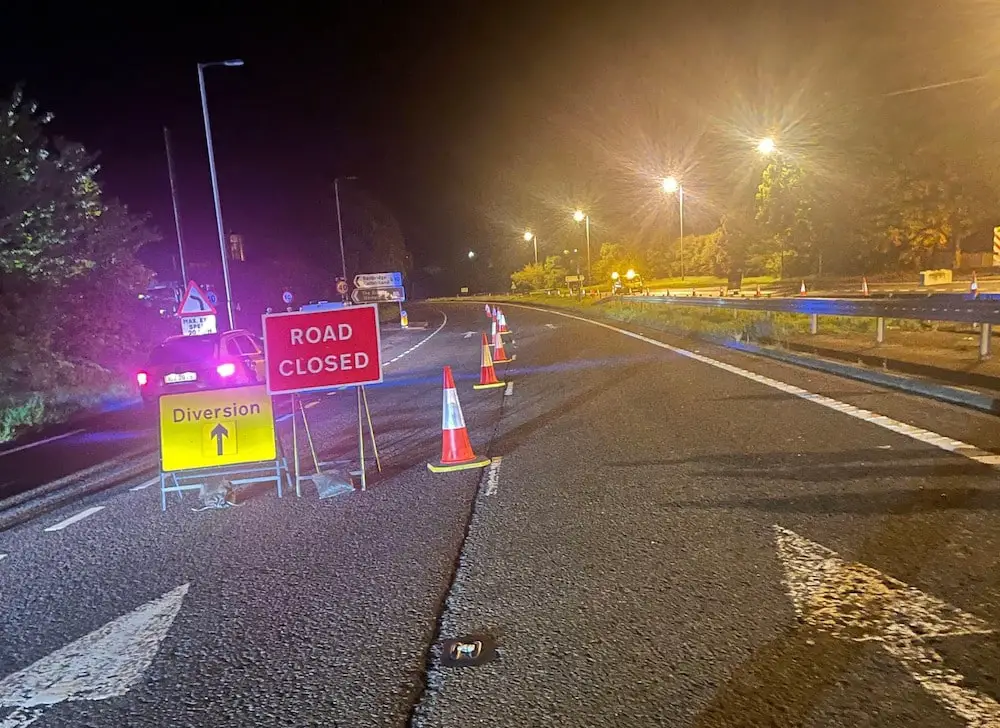 A road maintenance worker had a lucky escape after narrowly avoiding a drink driver in Newry during the early hours of Sunday morning.
Local Policing Team officers from Newry were travelling on the A1 northbound, shortly before 3am, when they witness the incident first hand.
"[We] have just observed a vehicle driving directly into the path of a closed lane, narrowly avoiding a collision with a worker on the road," they posted on social media.
"This could have had catastrophic consequences."
The driver was conveyed to custody where there registered three times the drink drive limit.
They will appear before Newry Magistrates' Court in due course.
Never ever drink and drive.
Sign Up To Our Newsletter