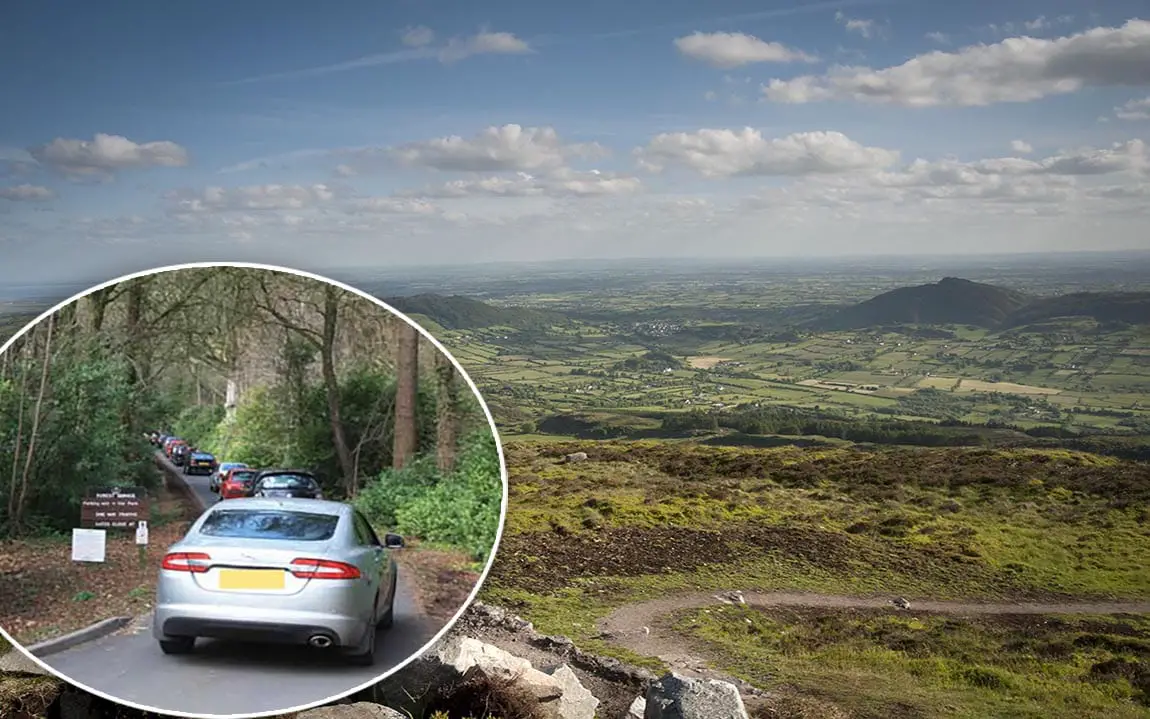 Plans are moving forward for a major increase in parking provision at Slieve Gullion Forest Park.
Residents in the area found themselves basically trapped in their homes over the May Day Bank Holiday weekend.
There have long been issues with a lack of parking and general confusion for visitors.
Local Councillor Mickey Larkin had raised the concerns with Newry, Mourne and Down District Council.
"Cars were parked in a haphazard fashion along the Wood Road blocking field gates and driveways," he said in May.
"Visitors believed that it was still part of the one way system and residents endured consistent blockages in their attempts to get home.
"I raised a number of issues with the Council, the PSNI and Transport NI in an attempt to ease the traffic problems caused by increase in tourism at Slieve Gullion.
"The council has put in place signs informing visitors of two-way traffic, new exit signs, direction signs for Newry and signs warning of no access through Wood Road.
"Staff have been placed to guide and advise visitors on leaving the site and cones placed to discourage parking."
Temporary parking spaces had also been provided.
But now more permanent solution is in the pipeline with additional parking places planned.
Newry, Mourne and Down District Council has submitted a planning application for new parking facilities for both cars and coaches.
It is hoped to provide a total of 84 car parking spaces – this will be done by providing extra spaces at the existing site and relocating the existing coach parking facilities and marking it out for cars.
The application has been drawn up and will be publicly advertised this week. A decision will be expected within the coming months.
Sign Up To Our Newsletter